Soda lovers rejoice! While you may be trying to cut sugar, you don't have to forgo the fizz or resort to suggestive flavors with no payoff from seltzers. Kombucha has come to save the day! 
With origins in China, this fermented tea made its way to Eastern Europe by the 20th century. After WWII, Polish refugees brought the brew to the United States, according to kombucha brewer Byron Pendleton. The fizz generates as the bacteria host, or SCOBY, eats the sugars in a brewed tea to create light fermentation. Additional flavors, including juice or herbs, are often added, creating a tangy and often bracing beverage that can be drunk alone or used as a mixer. Despite the fermentation, kombucha typically has less than .5% alcohol by volume. 
Pendleton's love of commercially produced kombucha led to a pandemic project brewing his own at his Hyde Park home. After his roommates caught on to the refreshing flavor and health benefits, they scaled up production, and Fizzi-bub Kombucha will be commercially available soon. 
So, what are those health benefits? Pendleton says that he started drinking it to settle his stomach while intermittent fasting. 
"It helped me get through my fasting periods, almost like a meal replacement," he says. His anecdotal evidence isn't far off—kombucha is full of probiotics that can possibly support gut health, although there hasn't been sufficient research to confirm these claims. 
Fizzi-bub is just one local kombucha brand. Try out one of our favorites and get fizzy with it.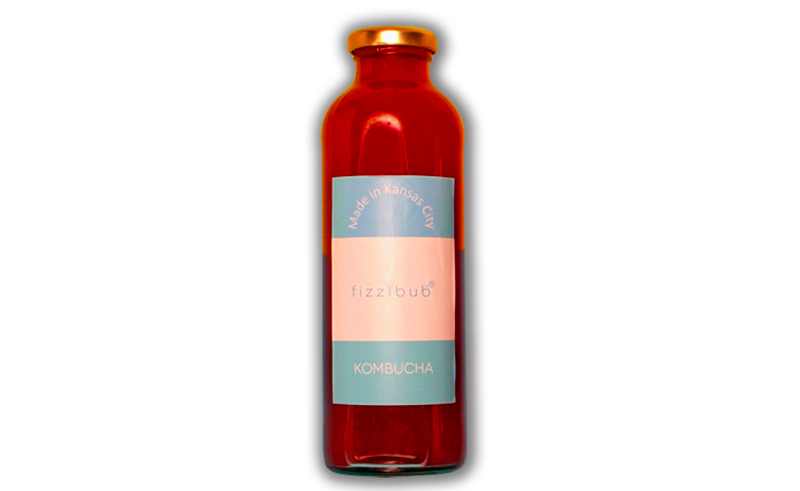 Fizzi-bub
Pendleton's labor of love features three flagship flavors, but Kombeecha is his favorite, combining ginger and beets. He will also offer a blueberry lemonade and habanero mango pineapple.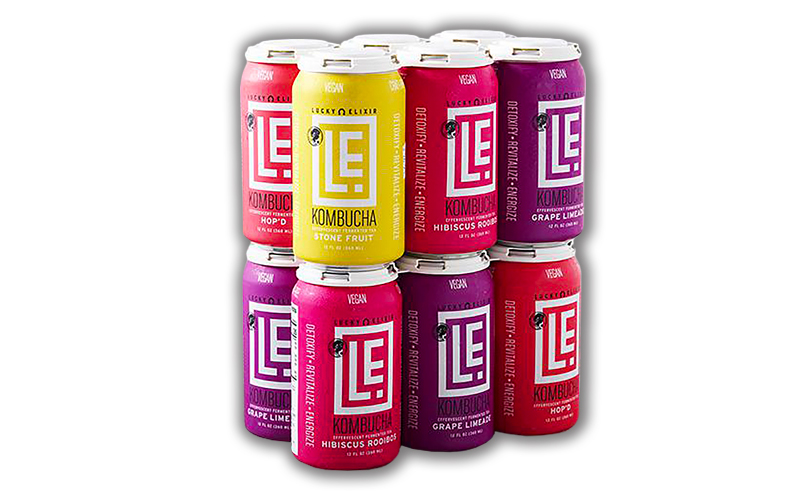 Lucky Elixir
Located in North Kansas City, Lucky Elixir offers unique flavors like Hibiscus Rooibos, Grape Limeade, and Hop'D Kombucha, which is flavored with Citra, Simcoe, and Mosaic hops. Want a beer but don't want the alcohol? Hop'd is for you. Visit the taproom in North Kansas City to try them all.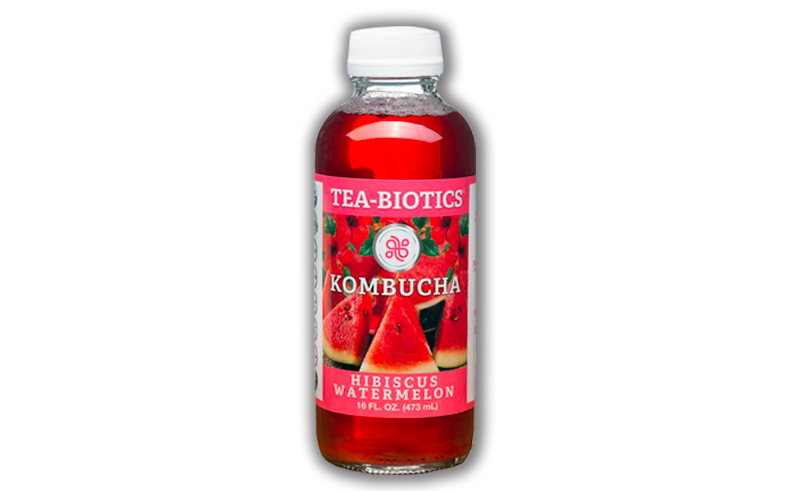 Tea-Biotics
This Olathe kombucha house starts with ultra-clean water to create a foundation of perfection for their brew. Want variety? Tea-biotics offers 54 different flavors, such as Beach Life, Cherry Lime, Coffee, and Elderberry Mango. Order a growler online at teabiotics.com, or try them on tap at their taproom in Olathe. They can also be found in area grocery stores.