Sponsored content:
The Doctor is in the House with the latest anti-aging treatments—at special savings!
Radiofrequency energy. Targeted wavelength lasers. It sounds like we're talking about NASA research.
No, these are more down to earth. Radiofrequency, ultrasound technology and lasers are just a few of the revolutionary tools that can take years off your face or inches from your body. These and more are available locally at Mirabile M.D. Beauty, Health & Wellness, a convenient one-stop shop that includes MedCosmetic, the medical spa division.
With all the new procedures available, it can be overwhelming. Where do I start?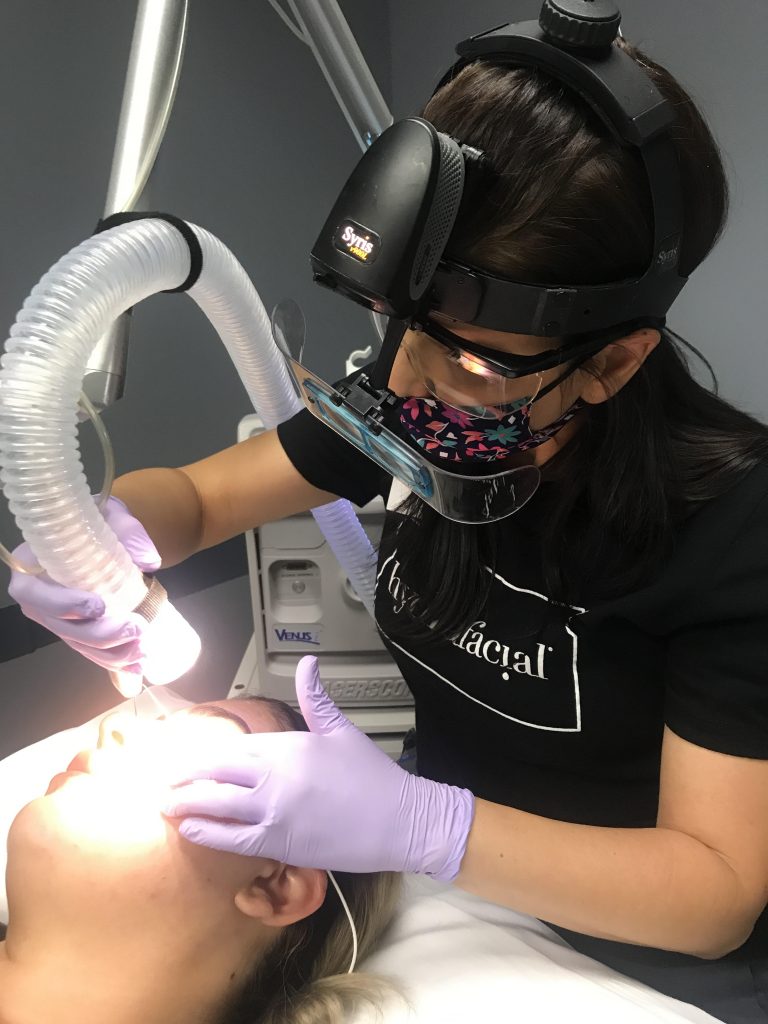 Your path to looking your best starts with a complimentary appointment. The MedCosmetic team includes registered nurses and licesed estheticians and is supervised by founder and on-site medical director, James Mirabile, M.D., FACOG. Many of the medical spa team members have been with the group for 8 years or more, building a strong base of clients who often refer friends and family members.
"For your initial consultation, we want to schedule enough time to discuss non-invasive treatments available to enhance your face and figure," says Dr. Mirabile. "We'll answer your questions regarding price, what the actual procedure is like and if your treatment will have any specific post-care or downtime, such as redness or flaking skin.


"What we often find is that patients come in asking about a particular procedure only to learn we offer one that's a better fit for his or her specific goals. For instance, a woman in her late-fifties asked about Ultherapy for the lax skin around her lower-face and neck. We've been using Ultherapy successfully for several years now to address the area that's often the first to show aging.
"But for this patient," says Dr. Mirabile, "we recommended InMode's Morpheus8, a groundbreaking tool that delivers microneedling with radiofrequency energy to tighten soft tissue and stimulate collagen and elastin, the proponents of healthy, youthful skin."
Up to your neck in savings during MedCosmetic's January Specials
Morpheus8 and Ultherapy are just a couple of several MedCosmetic procedures to treat the neck. And during the month of January, you can get a free neck treatment with the purchase of a full-face treatment on these popular services: Hydrafacial, known as the Red Carpet Treatment; Skin Pen Microneedling, which can help give you that coveted "glass skin" flawless complexion, Secret RF; Morpheus8; and Ultherapy.
Virtual Open House
During the week of January 25-29, Mirabile M.D. is hosting a Virtual Open house. You can shop the dozens of treatments available for men and women in the manner that is most comfortable and convenient for you: in person, over the phone or online.
You can take advantage of the exciting savings, including 20% off all products, including the medical spa's proprietary skincare line. And, 20% off many MedCosmetic services. These include skin anti-aging treatments; procedures to contour, lift and firm the body; and vaginal rejuvenation to address urinary leakage.
Follow Mirabile M.D. on Facebook and Instagram for a chance to win products and services throughout the week of January 25-29!
It's a great opportunity to make your 2021 your year of looking and feeling your best! Get all the details on the Open House at mirabilemd.com/openhouse
One-Stop Shop
In addition to the latest medical spa treatments, Dr. Mirabile and his team offer gynecology services, hormone therapy for men and women, and a medically supervised weight loss program, Medi-Weightloss. The team has built a reputation of experience, trust and care and welcomes the opportunity to help create your 2021 beauty, health and wellness plan.
Mirabile M.D. Beauty, Health & Wellness
4550 W 109th Street, Suite 130
Overland Park, KS 66211
913.888.7546
Mirabilemd.com