Sponsored content:
Whether it's days, months or a year before your wedding, reunion or special event, our team can create a personalized timeline to make you look and feel amazing.
It's the biggest night of your life, when all eyes will be on you and photos will capture the moment forever. You want your complexion to be flawless, your figure sleek and firm in the dress or formal wear of your dreams. Knowing you look dazzling will help you relax and enjoy your wedding, school reunion or party.
Whether the big day is this weekend or months from now, the team at Mirabile M.D. Beauty, Health and Wellness can create a timeline to make your Cinderella story come true.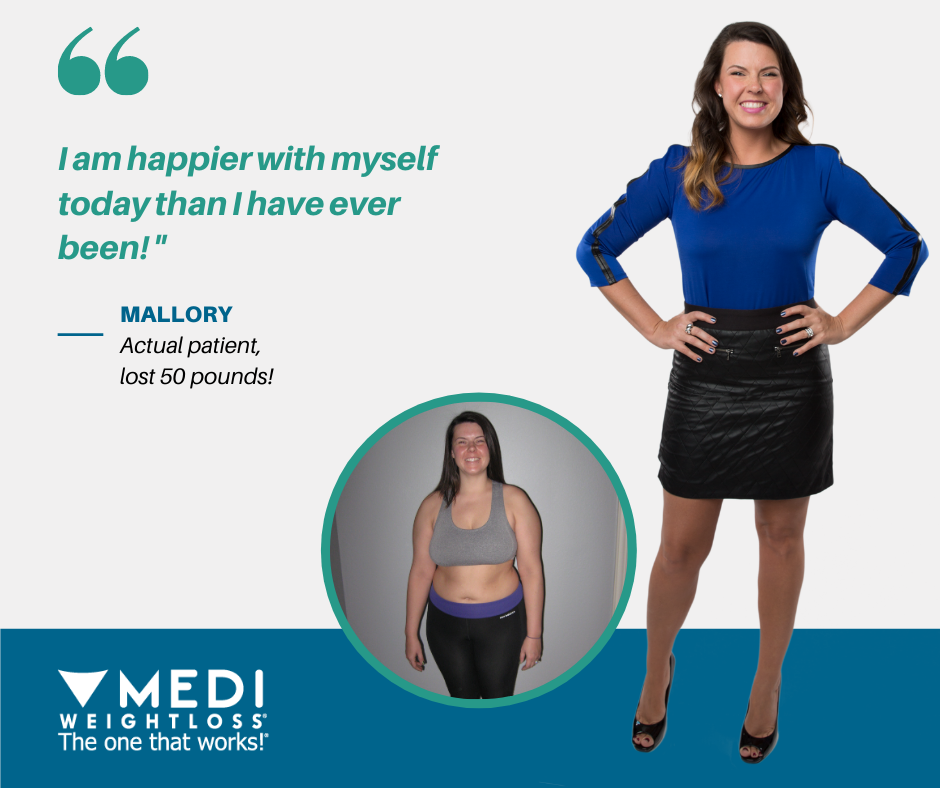 Be at Your Ideal, Healthy Weight Within Weeks
You've said yes to the dress (or custom-made tuxedo) but need to lose a few inches. Now is the time to say "I do" to Medi-Weightloss™. On average, patients lose 7 pounds the first week and 2 to 3 pounds each week thereafter for the first month. 
Under the medical supervision of our on-site physician, James Mirabile M.D., and supported by our team of nutritionists, you can achieve your weight-loss goals in time for that special event. 
Why Medi-Weightloss? Because it's a scientifically proven program that incorporates lean protein, healthy fats, and low-starch carbohydrates to achieve an optimum state of ketosis. This is the key to losing fat while also decreasing hunger, maintaining muscle mass, and increasing energy levels. 
"This last benefit is especially important with all the planning that goes into a wedding or big social event," says Dr. Mirabile. "This is not the time to try a starvation diet or fast to lose weight, which can make you hungry and stressed." 
Included in the program is a weekly Medi-Bolic booster, which includes B-12, known to help fight mood swings (no bride-zilla for you!) and aid in sleep. An optional B6/B1 injection acts as a natural diuretic and increases metabolism; along with a full menu of other vitamin injections to boost immunity, improve skin health and more.
Achieve a Firm, Toned Body in 3 to 6 Months
You may already be at your ideal weight but want to address some trouble spots. MedCosmetic, the medical spa division of Mirabile M.D. Beauty, Health and Wellness, offers the latest non-surgical procedures to firm and tone you from head to toe. For instance, Morpheus8, by InMode, is a microneedling radiofrequency treatment that stimulates collagen and remodels tissue to tighten and firm skin on the face and body including vaginal tissue, above the knee, abdomen, arms and full face and neck. Morpheus8 also improves stretch marks and the appearance of cellulite and reduces trouble spots, so you'll look fabulous in shorts and a swimsuit on your honeymoon.  
Morpheus 8 is also an excellent option for the delicate eye area improving under eye bags, dark circles and an overall tightening and toning of the skin above, around and under the eye. 
"We suggest coming in for a free consultation six months before your event," says Dr. Mirabile. "Our MedCosmetic team can suggest a customized plan depending on your timeframe and goals. You'll see optimum results from Morpheus8 with three treatments every four to six weeks on average." 
Evolve is another body sculpting option that uses radiofrequency technology to reduce fat, firm skin, and build muscle! Evolve targets all areas of the body including the upper arms, abdomen, flanks, buttocks, and thighs. The no-downtime, pain-free process works in the subdermal layers in your skin, triggering a collagen remodeling process. Over the next months, your skin rebuilds itself with the strong new proteins, improving laxity and firmness just in time to show off those sleek upper arms and slim waistline.
Be Photo Ready with Youthful, Smooth Skin Instantly
Botox® and Dysport® are neuromodulators that safely and effectively smooth facial wrinkles. But these proven miracle workers can do much more than soften the lines between your eyebrows or take on crow's feet around the eyes. 
While dermal filler is the standard go-to cosmetic injectable for lip enhancement or augmentation, Botox can also be used to achieve a fuller lip, with a technique named the Botox Lip Flip. Botox is injected in the middle of the upper lip and the upper corners of the lip, causing the lip to flip outward for a youthful appearance. And our popular Nefertiti Neck Lift helps improve the definition of the jaw line and enhances the underlying muscles. 
Botox is also highly effective in controlling excessive underarm sweating. Botox is injected into the underarm to temporarily stop the production of excessive sweat. When the sweat glands don't receive chemical signals, the severe sweating stops. 
Your MedCosmetic team can advise you on the ideal timetable for fillers and neuromodulators. For instance, Botox/Dysport should be done at least two weeks before but no more than three months before the event. Fillers are best done at least two weeks before, but no more than six months before your big day.
One Hour to Glow!
If you admired the fresh, radiant complexions—of celebrities at any age—at recent award shows, chances are you were witnessing the results of their stylists' secret weapon. The Hydrafacial, also known as the Red-Carpet treatment, takes approximately one hour. There's no downtime, and you'll leave with glowing, healthy skin that will last for days.  
The Hydrafacial is ideal for the entire wedding party, including the groom and father-of-the-bride, and makes a thoughtful bridesmaid gift. Gift certificates are available in any denomination. 
The countdown to the most important night of your life—or just looking your best from day-to-day—starts now! Schedule a complimentary Medi-Weightloss assessment or MedCosmetic consultation. 913.888.7546.
Mirabile M.D. Beauty, Health & Wellness
4550 W 109th Street, Suite 130
Overland Park, KS 66211
913.888.7546
Mirabilemd.com
Mirabile M.D. combines MedCosmetic, Medi-Weightloss, gynecology, and bio-identical hormone replacement therapy for men and women. Under the supervision of onsite physician and owner James Mirabile, M.D., we are your one-stop shop for wellness.