The Health series is presented by AdventHealth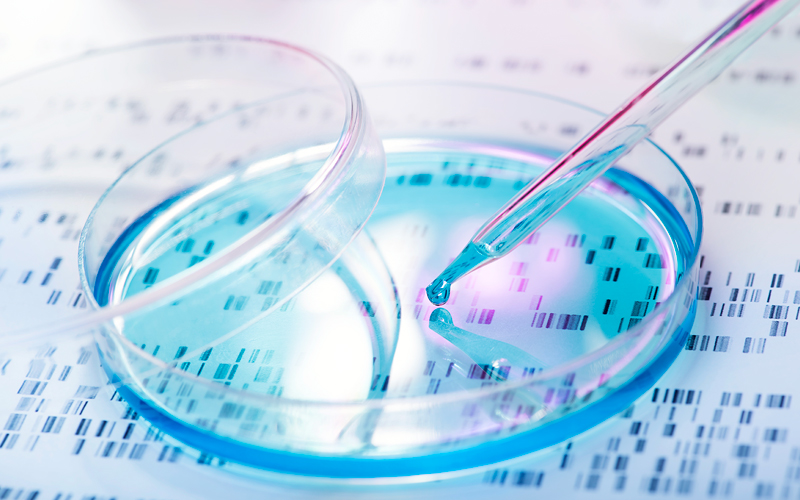 While there's no such thing as a magical crystal ball your doctor can use to tell what ailments may affect you in the future, genetic testing is one of the best tools medical professionals can use to determine heightened risk factors for cancer.
"The purpose of cancer genetic counseling is to educate individuals about the genetic, biological, and environmental factors related to a cancer diagnosis and/or risk for disease," says Sara Lange, MD, a gynecologic oncologist at AdventHealth Cancer Center Shawnee Mission. "This information and counseling are meant to help them derive personal meaning from the cancer genetic information and to empower them to make educated, informed decisions about genetic testing, cancer screening, and cancer prevention."
Are You a Candidate for Genetic Testing?
Your healthcare team can determine if you're an appropriate candidate for genetic testing. This tool is often used for patients who have a personal or family history suggestive of genetic cancer susceptibility. The results can be used to determine if and which risk management and treatment options to consider moving forward.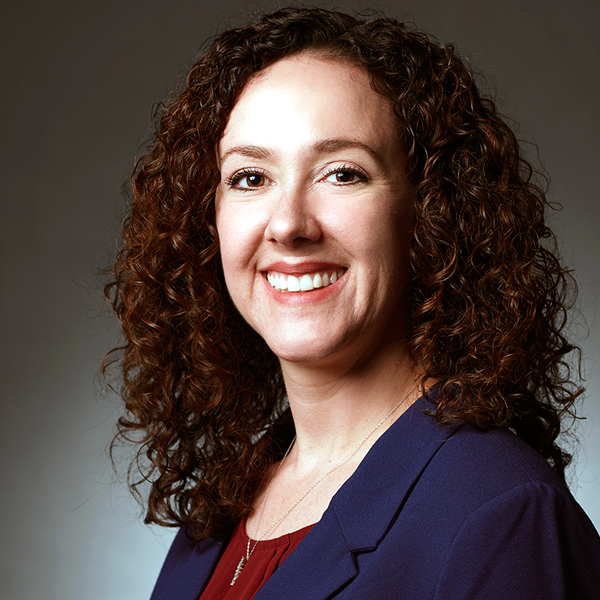 "Personal diagnosis of cancer at an unusually young age for the cancer type may lead to a recommendation for genetic testing," Lange says. "A first-degree relative with certain cancer diagnoses or multiple family members with the same or varied cancer diagnoses may also lead to a recommendation for genetic counseling and testing. If you are concerned that your personal or family history is suggestive of an inherited risk for cancer, please discuss it with your physician or healthcare provider."
What to Expect from Genetic Testing
If you're identified as a candidate for genetic testing, you'll be connected with a certified genetic counselor who will provide pre- and post-test counseling.
"This ensures that a proper personal and family history has been collected and interpreted, the proper gene or gene panel has been selected for testing, and that the patient is psychologically prepared to receive results," Lange explains. "The post-testing counseling performed by a genetic counselor will ensure the patient understands the results, recommended interventions or surveillance, and the concept of cascade testing, or counseling and testing of family members who may also be at risk."
Depending on the type of genetic testing, you'll provide a saliva or blood sample that will be tested for genetic mutations. Expect to have results within two to four weeks that you will then review with your genetic counselor.
Genetic Testing vs. Cancer Screening
While cancer screenings determine if there is cancer or pre-cancerous cells at an early stage present in the body, genetic testing gauges the likelihood of cancer developing and can be used to determine the cause of a developed cancer. 
"Genetic testing may reveal normal gene results, indicating that there are no gene mutations or variants in the individual who has been tested," Lange says. "Positive results may indicate a pathogenic or likely pathogenic mutation or variant. This typically means that a mutation has been identified in a gene that may lead to an increased susceptibility to cancer."
Genetic testing can save lives. Lange recalls one of her patients who was diagnosed with ovarian cancer in her 40s. "This is an early age for this diagnosis," she says. "At her first visit to my office, a family history revealed two generations of multiple family members with breast cancer diagnoses, several at an early age of diagnosis as well."
From there, Lange was able to order genetic testing for both the patient's inherited genes and the patient's ovarian cancer, which revealed a mutation in the BRCA1 gene. "This allowed us to offer the patient a more targeted treatment for her ovarian cancer based on her genetic testing results," Lange says. "Additionally, she was directed to the High-Risk Breast Clinic to allow closer surveillance and opportunities to reduce her risk of breast cancer. We were also able to discuss the potential for cascade testing for her sisters and someday for her daughters, in hopes of reducing their risk for both ovarian and breast cancer diagnoses."