What's the best part of winter? The freedom to lean into the hygge way of life, starting with sweaters. Whether you prefer chunky and cozy or a sleeker silhouette, sweaters are our go-to for an afternoon at home or nursing hot cocoa around the fire with friends.
Julie Oliver loves sweaters too—so much so that she created the perfect undergarment to make sure that you can enjoy the warmth of your favorite wool without the itch factor—the Swipp or sweater slip. This ultra-lightweight and breathable garment is meant to be worn under your favorite sweater to protect winter skin from potential irritation from fibers.
Like a rash guard for winter, the Swipp uses all the technology that our skin loves in the summer—breathable fabric, ultra-flat seams that disappear, and a barrier between your delicate knitwear and your potentially sweaty body. The Swipp is cut to hit just above the waistline and above the bracelet line so as to be undetectable, so no tucking is required. Available in crewneck, v-neck, and sleeveless v-neck, ranging from $28-$46.
---
Check out some of our favorite sweaters available from your local independent boutiques.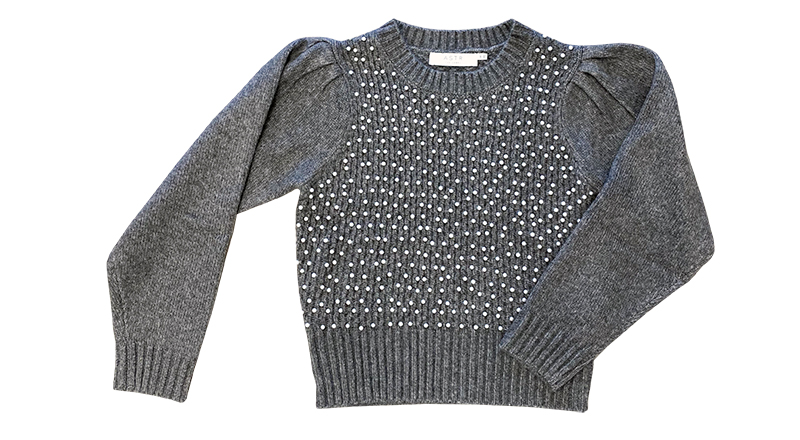 Notorious
Channel RBG with this pearl-bedecked sweater with gathered shoulders for the sweetest puffed sleeves. In soft gray, you can jazz it up with a bold pant color or keep it neutral with dark, straight-leg denim for a look that is office appropriate or night-out fresh. Wool-blend sweater by ASTR, $120. Available at Lady Bye (Brookside).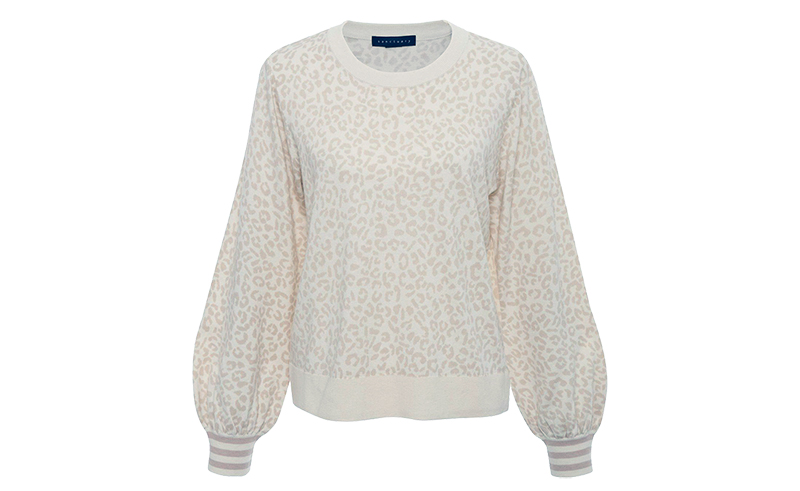 Fierce
Get comfortable in this pale pink leopard print sweater with gathered sleeves. Pair it with distressed jeans and platform Keds for a run to the market or slip into your favorite joggers and lounge at home. Polyester and rayon sweater by Sanctuary, $98, available at Scout and Molly's (Leawood).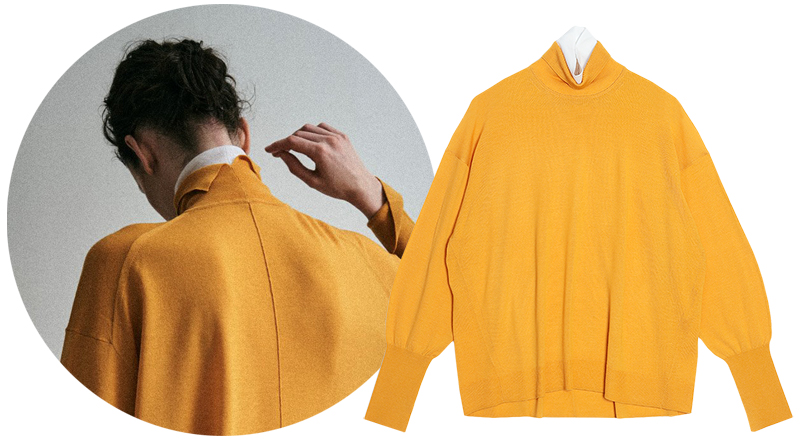 Doubling Down
Turtlenecks are back in a big way this season as seen in this striking piece from Sayaka Davis. A slit in the back of this fine-knit wool reveals a double collar in creamy white. Flowing sleeves gather at the wrist and a loose body means comfort and oh-so-edgy style. Wool double turtleneck sweater in merino wool, Sayaka Davis, $298, available at Finefolk (West Plaza).