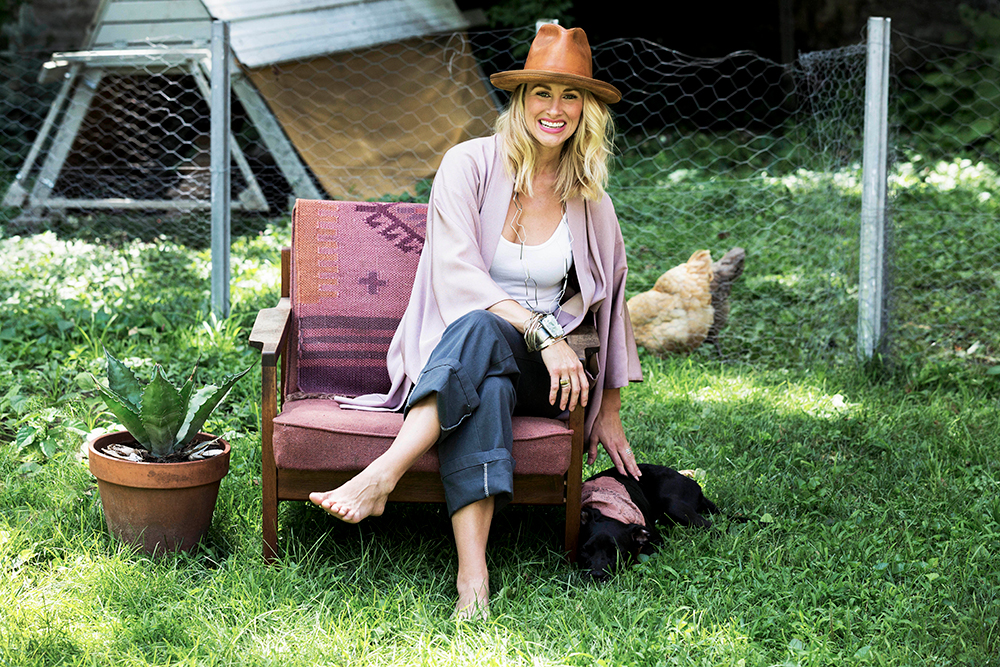 Who doesn't love a girl who raises chickens in her backyard, is super-grounded and committed to organic and to using 100 percent recycled metals and gems, and is adamant about women's rights and helping women still marginalized in society? (More on that in a minute.)
Shannon Bagby, the woman behind Maggie Jones Fine Jewelry, is a hard-working creative who recalibrated her life after a near-fatal accident in college. Her grandmother, the real Maggie Jones, inspired and encouraged her to follow a more truthful path—healing first, finding her passion, and then do something about it. Maggie Jones never got to fulfill her dream of becoming a jewelry designer, so her granddaughter did that for her, educating herself and apprenticing (citing Jane Signorelli as a key mentor), while honing her skills as a metalsmith and stone-setter. It culminated in the launch of her own design business, which she named after her beloved grandma.
When I visited Bagby at her Westside home and studio, in one arm was her cute puppy pit bull, and on the other arm, a pile of bangles and cuffs—some architectural with diamonds and white topaz, others organically shaped in sterling or set with large chunks of mica she found on her dad's ranch in Oklahoma. I got a sneak peek of her latest Maggie Jones project launching this month. It's a series of saint charms fit for every chic activist. For Bagby, the four chosen saints represent specific women she holds in high esteem as female leaders and powerful examples. The first saint is, naturally, Ruth Bader Ginsburg, with her quote "The state controlling a women would mean denying her full equality" engraved on the back. Twenty-five percent of the proceeds from the sale of each Saint Ruth will go to Planned Parenthood. A new saint will be revealed every month, with proceeds going to the philanthropy of each of their causes. Stay tuned.