In general, gents get off a bit easier in the world of fashion. Seldom are they expected to cinch in their waists or cram their feet into stilettos. After a year and a half of sweatpants and Zoom calls, even the most laid-back man might want to step up his sartorial style this summer.
Enter the Cuban shirt. With its open collar (to let the machismo flow) and bold patterns, ranging from florals to geometric prints to nautical themes, Cuban shirts keep the feeling of the baggy T-shirt but give the illusion of suave Ricky Ricardo flair. Channel your inner Latin lover for this comfortable but chic garment.
A Floral Affair
While not strictly a Cuban collar, this dark floral cotton shirt begs to be worn open. The hand-printed fabric cues into another summer trend—florals—but adds gravity with a moody color palette that will easily take you into fall. Plus, coconut buttons add a bit of island flavor. 3Sixteen leisure shirt in black floral print, $165, available at Guevel (Crossroads).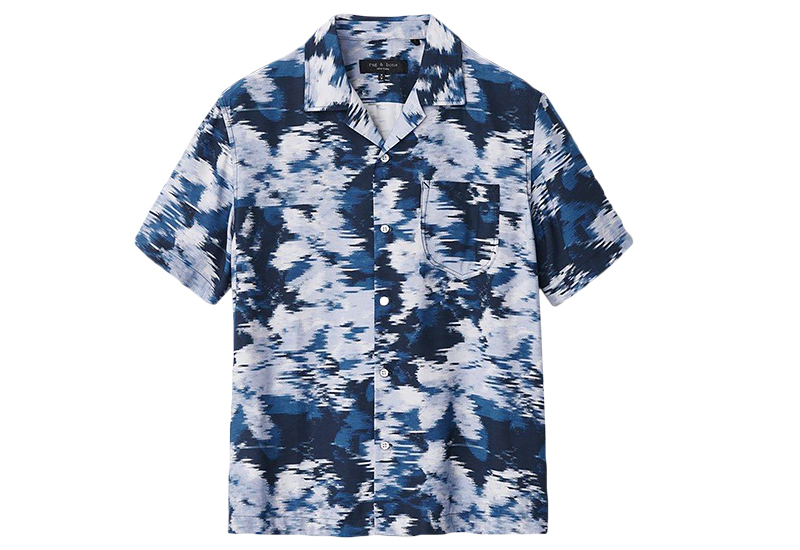 Monet of the Islands
If you're not quite ready for the flow of a loose-fit Cuban shirt, try the slim-fit Avery cotton lawn shirt. Blue floral camo print serves up Hawaiian vibes, and the breathable knit jersey means you won't sacrifice comfort for style. Perfect for sipping cocktails at Percheron while the sun goes down. Rag and Bone Avery cotton lawn shirt, $225, available at Halls Kansas City (Crown Center).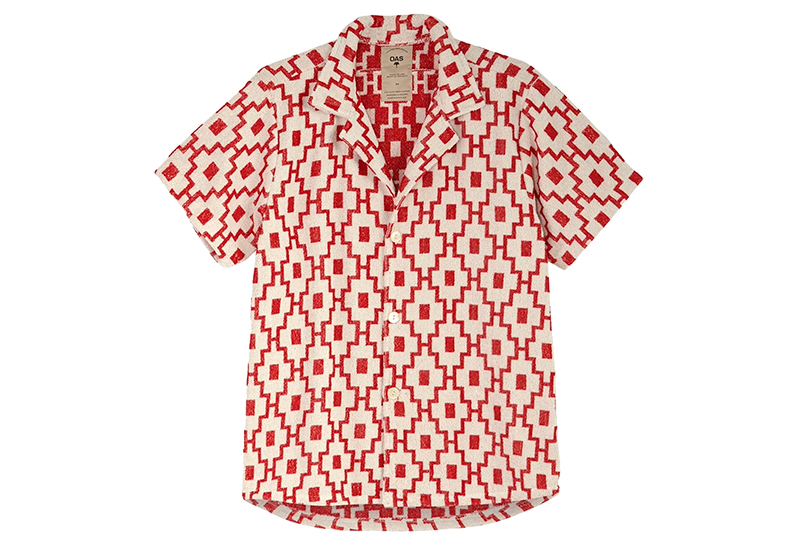 Tile One On
Bold patterns are always welcome, and this classically cut Cuban terry shirt makes a statement in red and white. Pair with linen trousers for full-on tropical vibes. Cigar optional. OAS Cuba terry shirt in white machu, $115, available at Ulah (Westwood).