Local fashion photographer Steven Green recently found himself on the other side of the camera modeling clothes for Rihanna's new Savage X Fenty Men's Collection. When publicity photos of the new collection were unveiled last week, Green found himself in—as he calls it—a whirlwind. Not bad for someone who just signed to a modeling agency in early February.
We wanted the 411 on the collection (which is now completely sold out), how he scored the gig and if fame has gone to his head yet.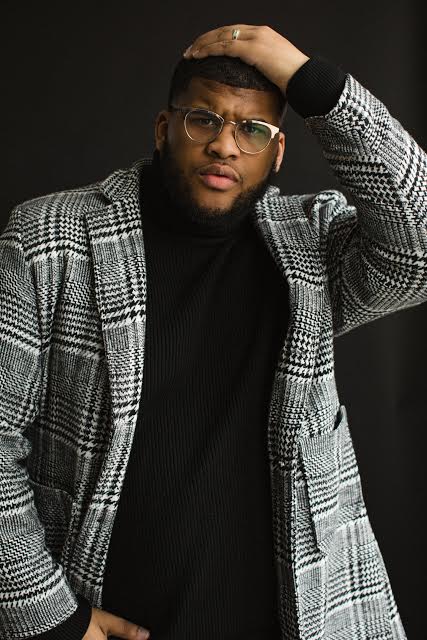 You're usually behind the camera. How did this modeling opportunity come about?
"A couple of years ago I ventured into the styling realm and expanded my services to personal styling. In order to market myself and my services, I took to Instagram to showcase different looks and style tips. After creating content a while, some casting agents noticed and reached out to me to submit for major brand campaigns. As a photographer who also offers model development, I already knew what would be required, and I got it done.
I began submitting strategically to agencies who offered representation to curvy and brawn models. A couple of weeks passed, and I receive a contract offer to sign with Bridge Model Agency. Then Covid hit and we were on lockdown. Luckily, I was able to get in a shoot beforehand with Neal Loester to capture photos for my portfolio. After that, my wife and I amped it up a bit with more content creation on Instagram. I also did a lot of self-shooting which turned out to be some of my fave images that are now in my online portfolio."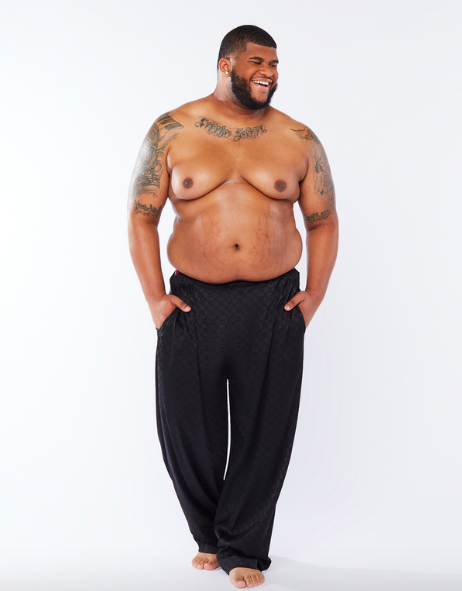 Your photos have been everywhere this past week. How does viral fame feel?
"It's definitely a surreal feeling! The amount of love and support I have received from around the globe has been amazing. What I thought was just an opportunity for me to work with an amazing brand was actually so much bigger. To see the impact that it has had on other's confidence and finally feeling seen in fashion has been the biggest blessing from it all."

Dish! Did you have a favorite ensemble/outfit?
"The robe set was definitely my favorite. It was a vibe for sure!"
What's next for you?
"My wife and I will be officially launching our marketing agency. We will service brands, small businesses, and creative entrepreneurs; your one-stop shop for all of your marketing and branding needs. I am still taking photography clients and style clients, so I plan to expand my team to service more people. I also want to dabble in acting. I want to stretch my creativity as far as I can. Overall, I plan to stay in alignment with God and follow the journey he has me on."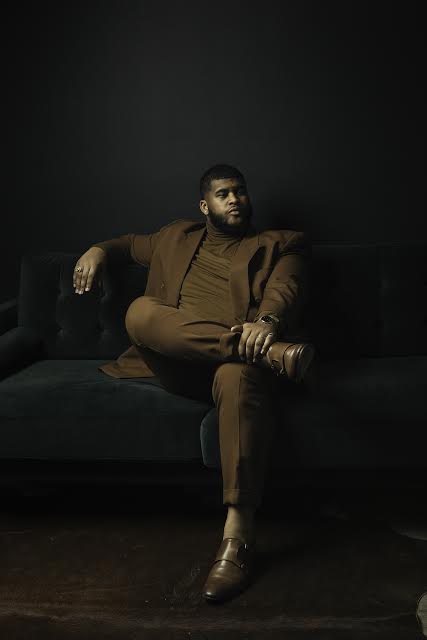 And, finally, the question we all are dying to know: Did you get to keep the clothes? (Please say yes.)
"I wish. Let's just hope Rih and the Savage team read this and decides to bless me with a full restock." [laughs]