Organic Glamour Goes Back in Time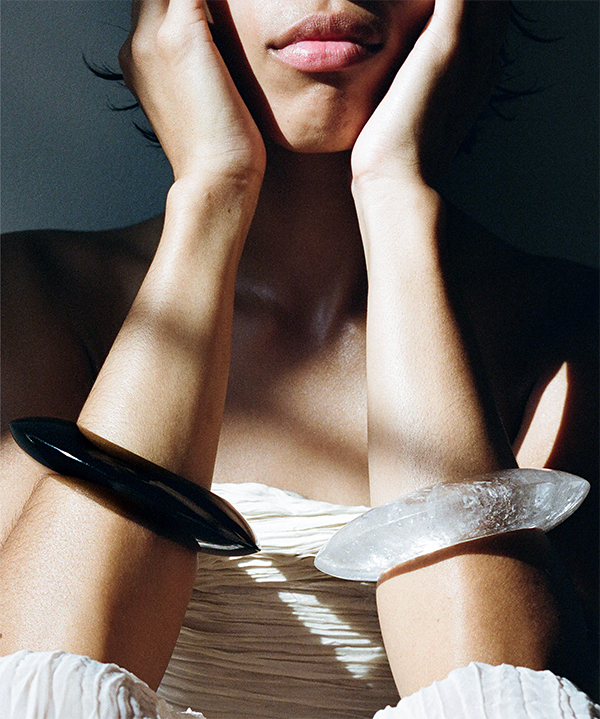 Archaeologists were able to date the earliest obsidian bracelet, which was found in Turkey, back to 7,500 BC. Following the same artisanship are the onyx hand-carved cuff, $1,500, and the sculptural cuff in quartz, $1,700, both by Sophie Buhai.
The fascinating octopus displays agility, creativity, and intelligence. Here a playful octopus is etched in rock crystal and backed by mother-of-pearl. Large Caspian, $5,000, by Renna. Available at Pendleton Jewelry. Email shop@pendletonjewelry.com for a personal appointment.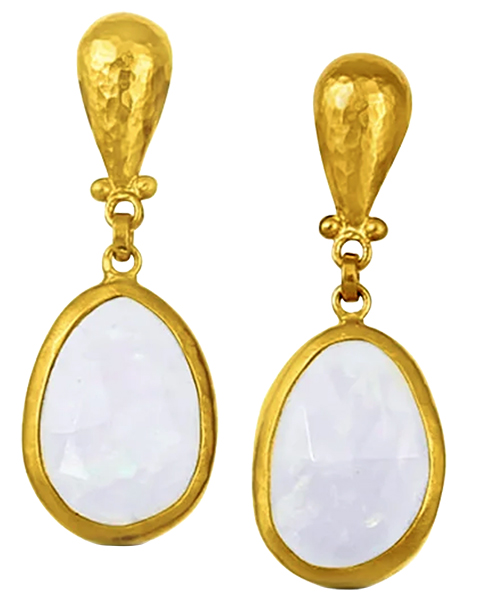 Turkish goldsmith and jewelry designer Gurhan utilizes Byzantine techniques to handcraft his prized pieces, such as these one-of-a-kind 24-karat yellow-gold, bezel-set Ethiopian opal dangle earrings, $2,200, at Meierotto Jewelers in North Kansas City.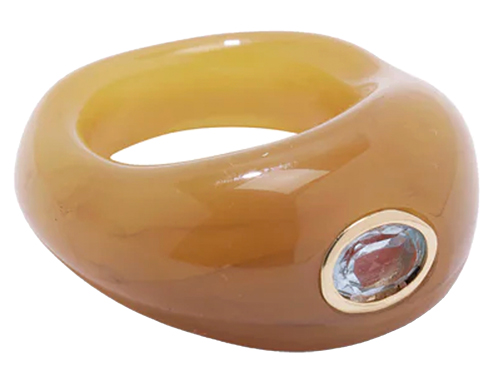 Glass jewelry also had a wide appeal in Roman society. This hand-blown glass cocktail ring also has a chic 1970s vibe. Monument Ring in ochre with a topaz accent, $220, by Lizzie Fortunato. Find at Clairvaux.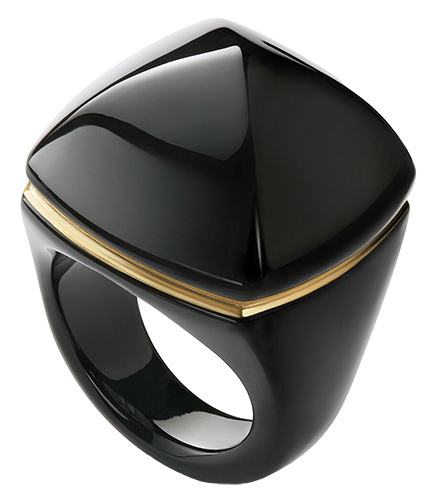 Established in Baccarat, France, the fine crystal manufacturer has created luxury tabletop and barware since 1765, but also creates statement-making jewelry. Baccarat Médici Pop Ring in black crystal, $415.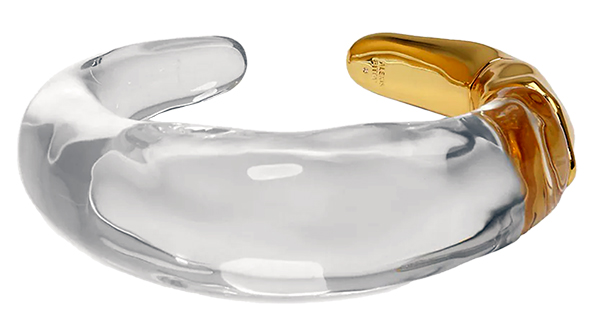 Celebrated CFDA award-winning designer Alexis Bittar's bracelet is created with hand-carved and hand-polished crystal-clear Lucite merging with rich, molten 14k gold-plated metalwork to form a striking cuff that's hinged for wearability. $295.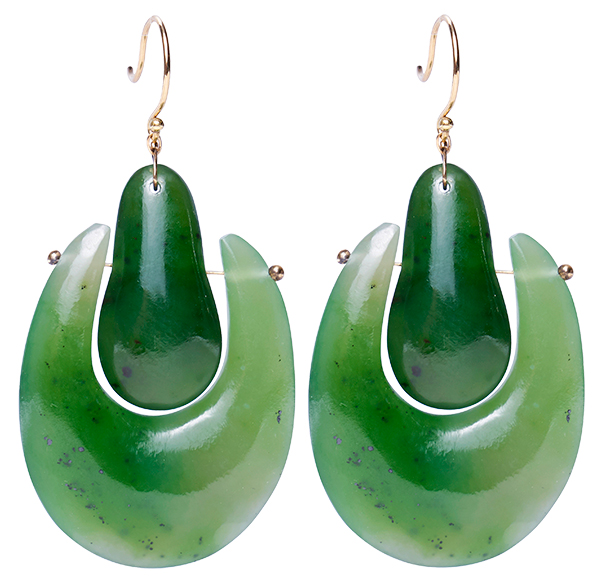 Referred to as The Emperor's Stone, jade has been mined in China since the Stone Age. Here, Ten Thousand Things jewelry makers modernize it beautifully. Small O'Keeffe Jade Earrings, $575.