Trends come and go, but some seem to transcend time and space. Case in point, the resurgence of everyone's favorite DIY project, tie-dye. Designers bring a little more subtlety and class to what has often been the uniform of choice for hippies and Phish fans. Can you still do it at home? Sure. But if you want a new spin on this trend, look no further than these KC retailers.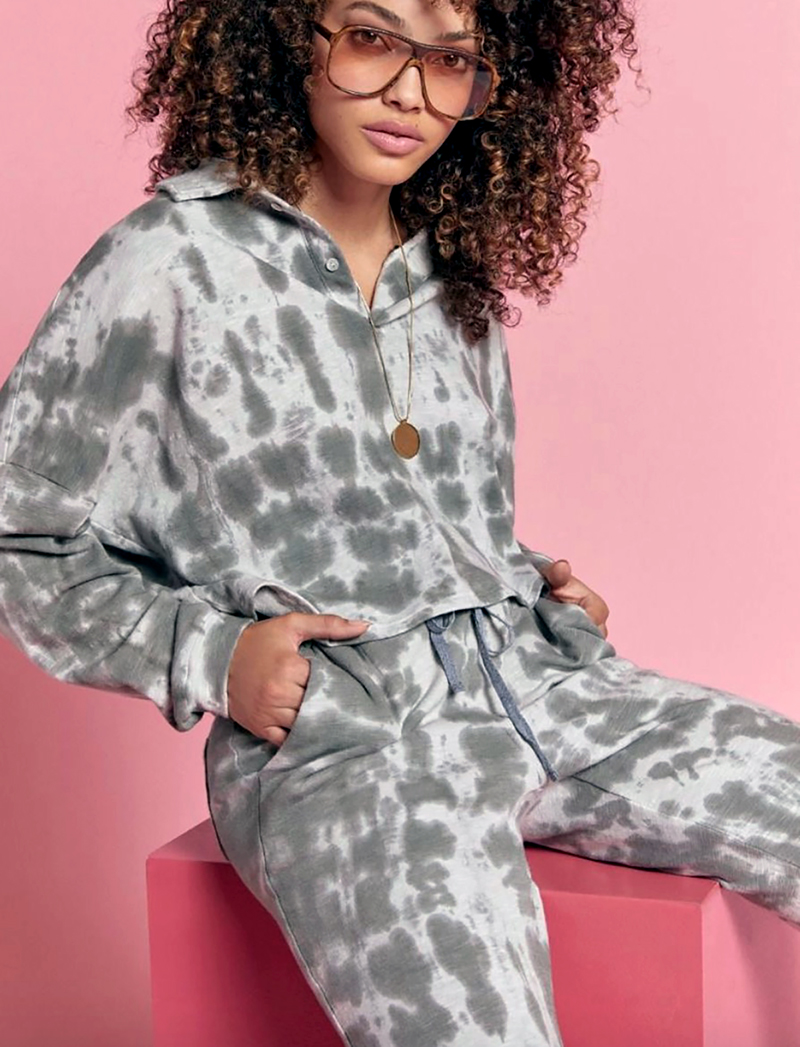 Exciting Neutrals?
Yes, that is now a thing, at least when you have this taupe-on-white combo to live in. Stay on-trend with the athleisure look in a hoodie and jogger combo in soft knit. Yes, it has pockets. No, you will never want to take it off. Yes, that's okay. Hoodie and pants by Olivaceous, $66 each piece. Available at Scoobie Boutique (Prairie Village Shops).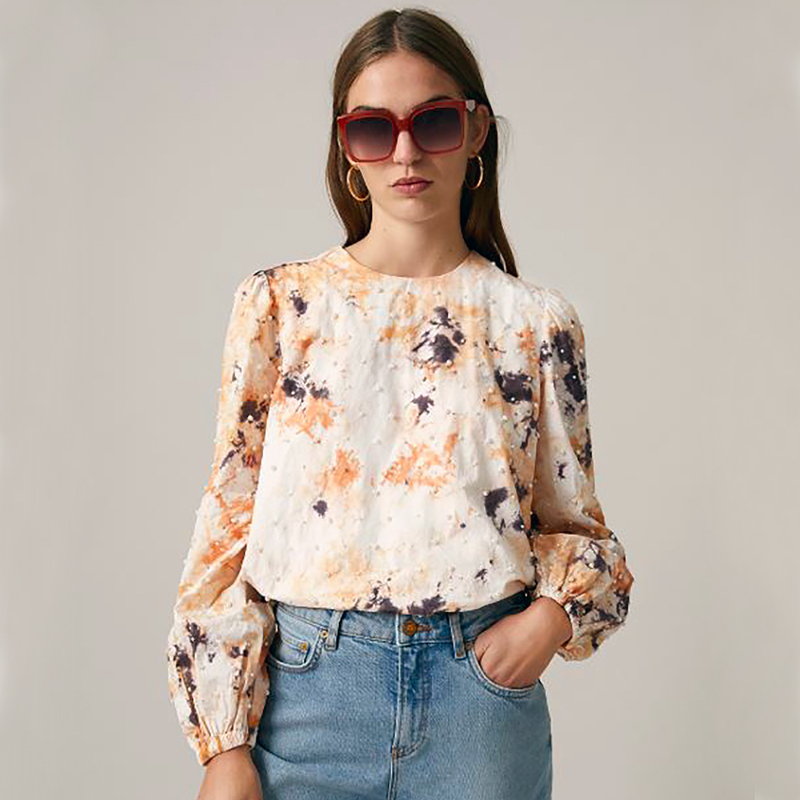 Color with Class
Newsflash! Not all tie-dye includes garish colors and T-shirts. This flowing blouse from Danish brand Scotch and Soda incorporates splashes of color in muted tones with a refined silhouette and pearl embellishments. Pair it with sleek pants for an office-appropriate (or Zoom meeting) look or dress it down with a straight-leg jean. Scotch and Soda tie-dye blouse, $198. Available at Halls Kansas City (Crown Center).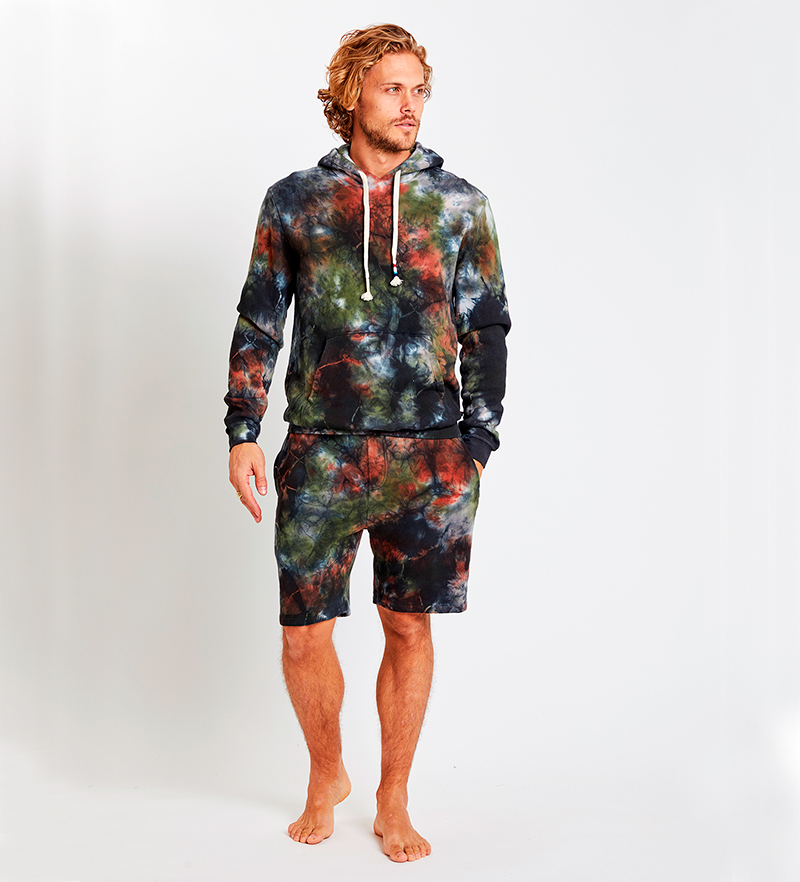 Men of the Dye
If anything, men's fashion embraced tie-dye for far longer than women's fashion has. Now it's back and looks more sophisticated-casual than festival-chic. In this case, tie-dye has evolved to invoke marble, with earthy tones. This ensemble is perfect for the leisurely dog walk or meeting up with friends for socially distanced beers. Sol Angeles olive marble pullover hoodie, $128, and sweat shorts, $114. Available at Ulah (Westwood).