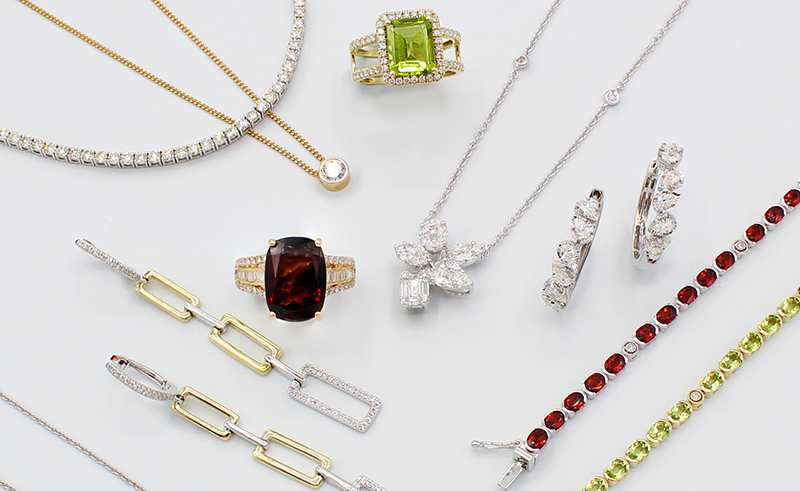 Sponsored Content
For half a century, Leawood's Lilliane's Fine Jewelry has been part of the dazzling holiday season for countless Kansas Citians . . . and the tradition is still going strong.  Walk through the doors of their shop at 95th Street and Mission Road, and you'll be dazzled with thousands of exquisite jewelry pieces—both vintage and the newest on-trend designer creations—shimmering from all angles.
Lilliane's is known for its vast assortment of exclusive vintage jewelry. And this holiday season, the family-owned jeweler will feature their expansive selection of vintage pieces (we're talking rare pieces from the early 1900s and other popular decades), plus an array of new designer rings, necklaces, pendants, earrings, bracelets, and pins.
"We've always offered antique and exquisite estate pieces, and just this year we've expanded into designer lines," says Austin Chaitman, co-owner and great-grandson of Abe and Lilliane Chaitman, who founded Lilliane's Antiques in 1965. The shop was later renamed Lilliane's Fine Jewelry. "This is our first year with new, contemporary, high-end designer pieces. We still have all the antique eras and styles that put us among the most prestigious local jewelers, but we've added seven more cases—a thousand more pieces—to our inventory. It's exciting to watch our customers light up with their new discoveries."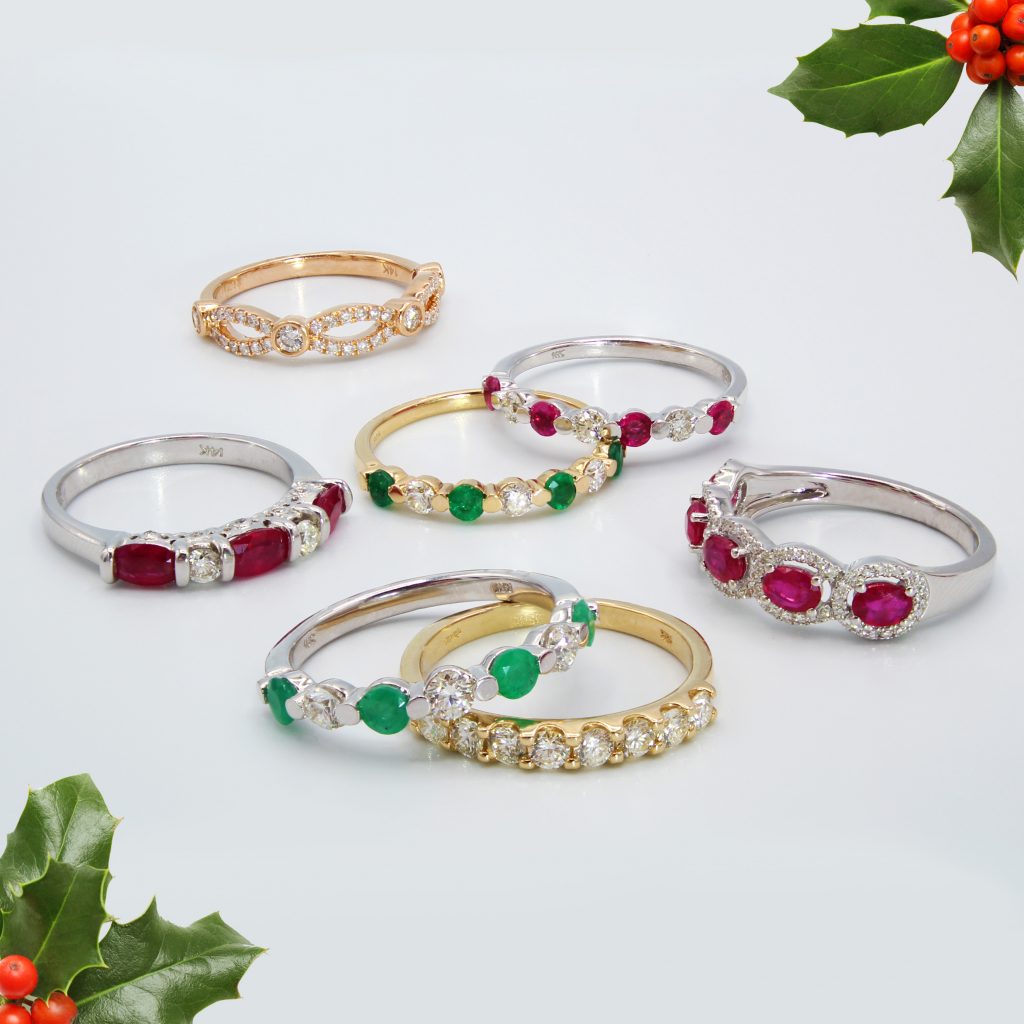 Dazzling, Sparkling, Colorful, and New
For the last few years, Lilliane's has offered customers the opportunity to shop from new designers only during limited-time trunk shows. After seeing the success of those trunk shows, the family decided to bring new, luxury brands to the store year-round. On your next visit to Lilliane's, for example, you'll discover jewelry lines from the renowned Effy and Dabakarov.
"You're witnessing the evolution of jewelry. Back in the day, most jewelry was made entirely by hand, gemstones were shaped by hand," says Alex Stephens, also a co-owner and great-grandson of Abe and Lilliane Chaitman. "Today, there are precision tools that craft more brilliant natural beauty—especially with diamonds. Regardless of your personal taste and style, we now offer a truly complete, end-to-end selection."
Among the new lines, expect to see a rainbow of colors and flashier shapes such as jaguars, butterflies, and hearts. Expressing your unique personality is hotter than ever. Just look through the seven new cases and you'll see the fabulous collections arranged by color and stone.
Wondering what's popular this season? Chaitman and Stephens agree diamonds always command the top "wish list" position, but if you're looking for some color this year, blue sapphires and rubies are trending and remain equally timeless and tempting.
"Semiprecious stones are also very popular," Stephens adds. "People motivated by quality AND budget can own a beautiful creation featuring semiprecious stones—amethyst, blue topaz, citrine, garnet—exquisite pieces in their own right."
A Gift That Keeps Giving
The holiday season is the busiest time of year at Lilliane's Fine Jewelry, and the team is ready to pull out all the stops for holiday shoppers. In fact, Lilliane's Holiday Open House Event happens Friday and Saturday, December 2nd and 3rd, from 10:00 am – 5:00 pm.
"Things really pick up after Thanksgiving. There's something about that first gathering and family celebration that puts us all in a shopping mood," Chaitman says. "And with our year-round pricing of half off traditional retail – including our most recently added designer collections – we not only see many familiar faces, but also lots of new ones who immediately are at ease with our relaxed, friendly, family-oriented approach."
Stephens adds that the family has even had a customer join them for Thanksgiving before, and recounts that it's not uncommon for a shopper to come into the store and share memories about jewelry pieces previously purchased.
"So much thought and effort go into buying jewelry, and it has longevity," he says. "I have older customers who come in and share, 'This piece was gifted to me by my husband back when we were in our 20s. I still love it and wear it today.' There's a powerful sentimental value that builds over time with jewelry that just isn't possible with a box of chocolates or the latest iPhone."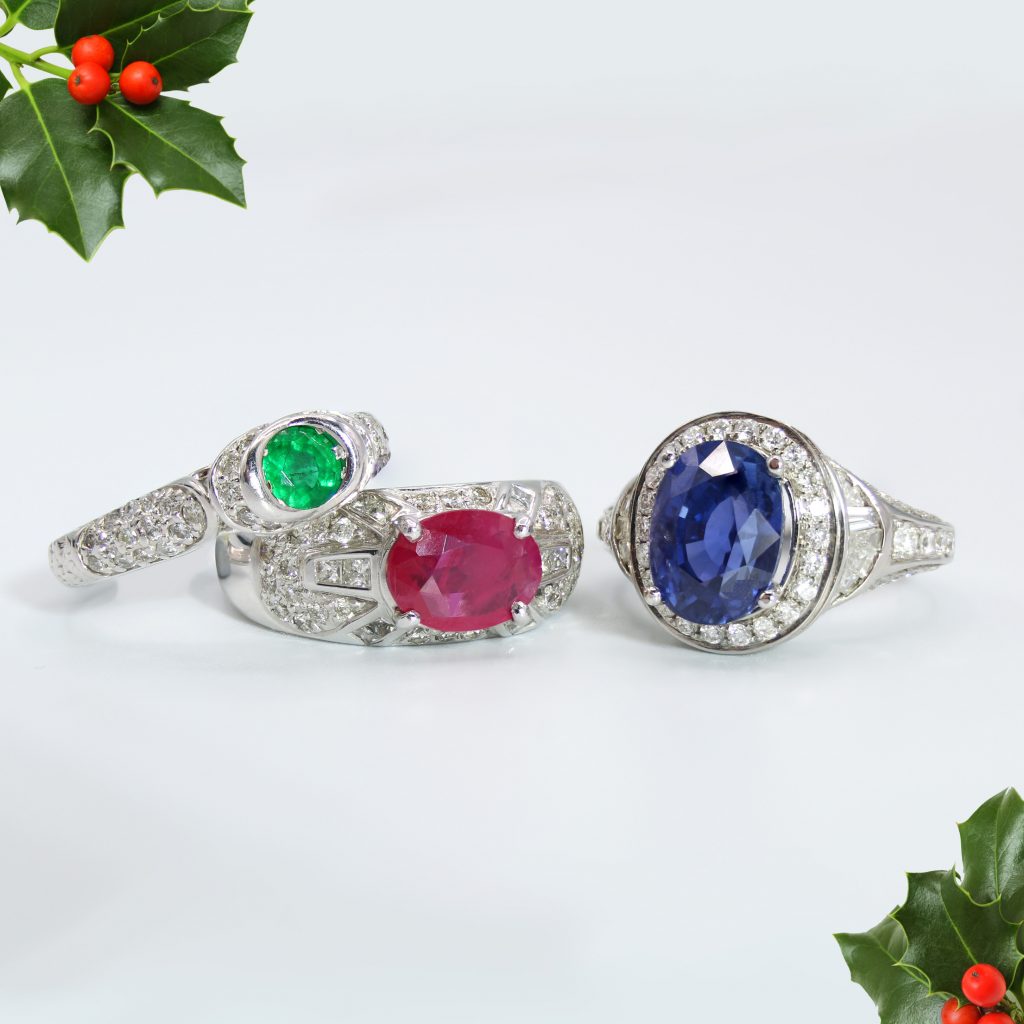 Through December 31, Lilliane's is offering shoppers 50 percent off exquisite antique, designer, and private collection pieces with an additional 20 percent off on top of that. Plus, Lilliane's offers two forms of zero percent financing: in-house layaway, which allows customers to put down a small payment and make a monthly payment while the item is safely kept in Lilliane's vault, or Synchrony Financial, which allows customers who qualify for this option to take their item home and pay for it over time.
The perfect holiday gift for the one you love . . . it's waiting for you right now, at Kansas City's original Lilliane's Jewelry.