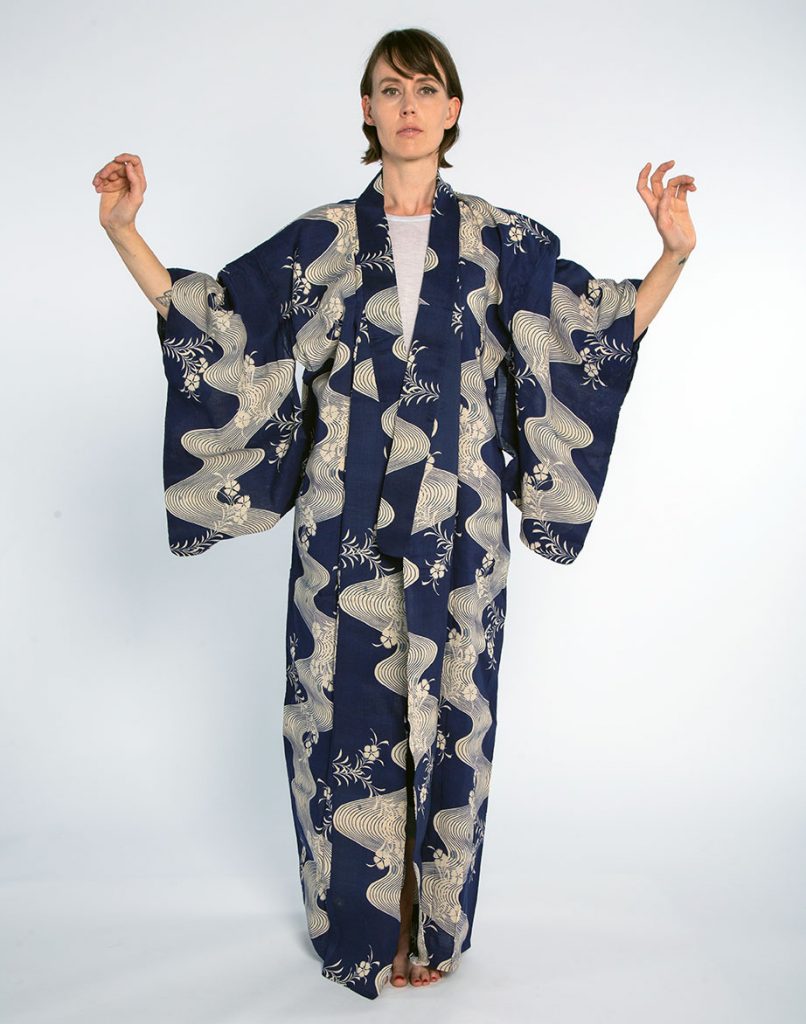 Here we are mid-summer already. Summer is always about dressing more effortlessly in airy pieces that match the season's carefree spirit and sense of escape. 
This time of year—when warm weather hits and our relaxation mode kicks in—it's great to bring back a little eclectic style and unpretentious drama. A comfortable, easy-to-wear yukata, which is simply a casual, cotton version of the Japanese kimono, is a beautiful, no-fuss thing to throw on over a bathing suit, to wear as an open wrap for day or evening, or simply for lounging around. Not to mention that the graceful shape and the varied, exquisite textiles of kimonos are a perennial fashion influence.
A wide selection of one-of-a-kind vintage yukatas can be found at Asiatica, a special lifestyle store in Westwood. Its in-house workshop makes contemporary clothes from rare vintage Japanese kimono cloth and sells casual unisex yukatas to those who like to embrace their exotic side.
The word yukata translates as "bathing cloth" and it was originally intended to be just that. Traditional yukatas were made of printed cotton in indigo and white. Those at Asiatica, cherry-picked by the owner Elizabeth Wilson on her annual trips to Japan, have bold, graphic patterns, often using geometric or seasonal designs. Yukatas were worn after bathing in communal baths, functioning as a quick way to cover the body and to absorb remaining moisture—but wear yours however you like.
Whether near the cool waters of a pool, lake, or ocean, strolling the farmers market, entertaining friends alfresco, or kicking back to read a good book, a casual yukata perfectly suits the lazy days of summer.
From $195 at Asiatica (Westwood)