Temperatures are rising, but you won't need air conditioning with this season's hottest trend—cutouts. Midriffs are peeking out in unexpected places all over Kansas City as designers take their half out of the middle.
If you've barely started your summer abs workout routine, never fear. The key to this trend is all about proportions and discretion—take a little out of the sides but add volume to the sleeves or make it a high neck. This is peek-a-boo style—no belly buttons need apply.
High Style
Maxi dresses are de rigueur for the summertime, but this one adds excitement with a high neckline and asymmetrical cutouts. The Liana dress fits like a glove while naturally highlighting the narrowest portion of the natural waist with a discreet cutout. Liana long-sleeve cutout dress, $240, available at Dear Society (Midtown).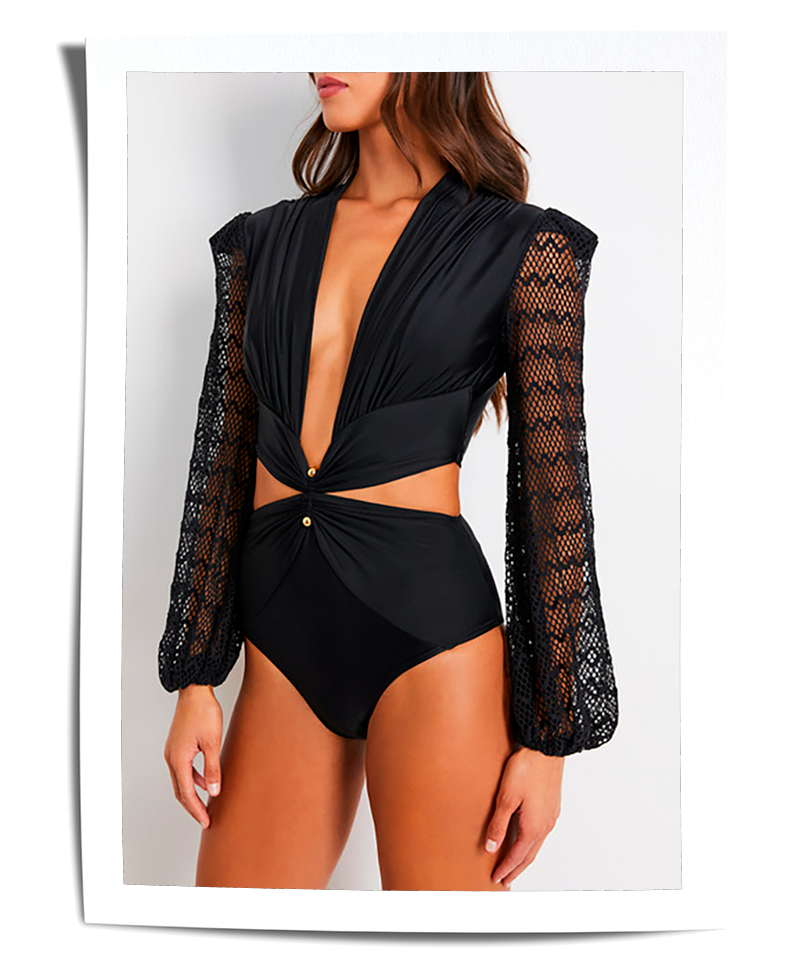 Good For a Dip
Can a swimsuit double as evening wear? It can when it's this chic long-sleeved swimsuit from Brazilian designer PatBo. With a plunging neck and small cutouts on each side, this could easily be worn as a bodysuit with a wide-leg trouser or perfectly tailored jeans. Add a chunky sandal and looks of appreciation. Black cutout swimsuit, $450, available at Halls (Crown Center).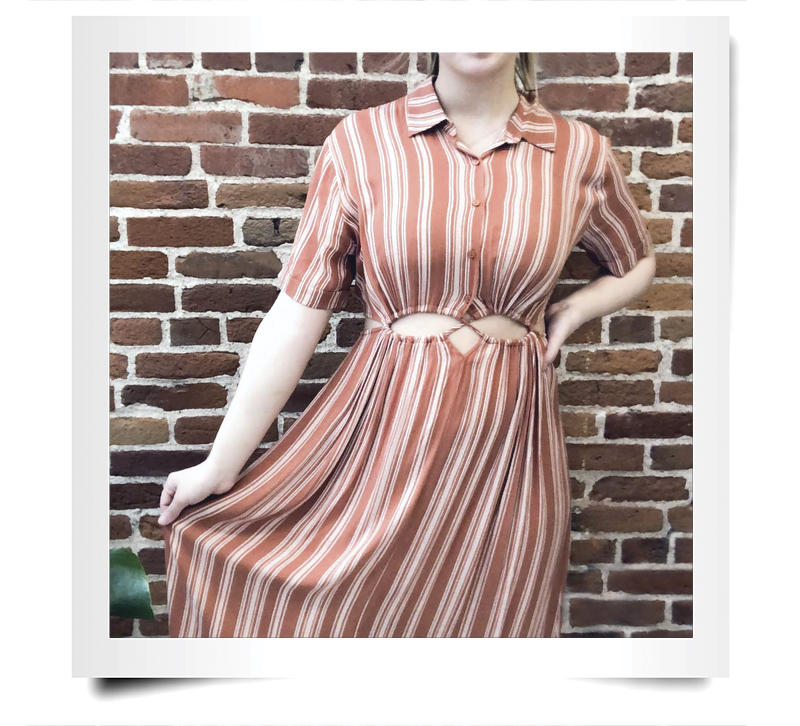 Getting Shirty
Slip into this flowy rayon shirtdress for a casual look just as expected at the farmers market as at the brunch table. With slim cutouts connected by a crisscrossed drawstring, you can show as much or as little as you like. Leslie collared cutout midi shirtdress in clay and cream stripes, $65, available at Kate (River Market).