Sponsored Content
Much like Kansas City-based jeweler TIVOL, the New York-based David Yurman brand was built on passion, collaboration, and curiosity. So it shouldn't be too much of a surprise that TIVOL was one of the first stores in the U.S. to carry David Yurman when it launched in 1980.
Over a century ago, in 1910, Charles Tivol opened a jewelry store in downtown Kansas City, quickly stamping a timeless reputation of enduring workmanship and style to the TIVOL brand, now in its fourth generation.
Like TIVOL, the David Yurman brand has a decades-in-the-making rich history of family creativity from David and Sybil Yurman. The couple, both with reputations steeped in art and creative design, founded the David Yurman brand as part of what they call "one long art project." 
Fusing fashion, art, and jewelry, David Yurman took the design industry by storm in its early years, creating an entirely new category: American Designer Jewelry.
Recognizing the brand's synonymousness with quality, integrity, and responsibility, TIVOL is proud to carry the luxury brand that remains in line with the jeweler's core values. This season, TIVOL customers can expect one of David Yurman's newest collections, Lexington, to be front and center when they next visit.
The Versatility of Lexington
Named after Lexington Avenue in New York City, the location of Art Deco icons the General Electric Building and the Chrysler Building, David Yurman's Lexington collection celebrates the sleek sensibility of 1930s Manhattan architecture. 
The Lexington collection offers a full line of necklaces, bracelets, earrings, and rings, with the Lexington Chain Necklace at the helm of the collection.
With Lexington, the clean lines and juxtaposition of smooth and cabled metal paired with pavé diamonds transforms David Yurman's signature oval-link chain into a city-chic essential. The necklace can be worn in a variety of ways to make just the statement your outfit needs. Loop a long, single chain for an edgy effect, layer luxe links for a maximalist vibe, or pair the necklace with one of your other favorite David Yurman pieces.
At TIVOL, the Lexington collection will be on full display—a perfect match for this season's focus on yellow gold, which has made a big comeback this year. Most pieces in the Lexington collection are crafted in 18-karat yellow gold, but if sterling silver is more your style, there are plenty of choices—along with a few mixed-metal pieces.
Creativity, innovation, and careful craftsmanship guide every jewelry design from David Yurman. The brand's design and product development teams dedicate months to concepting each collection before creating prototypes and fine-tuning each piece. Then, the designs are submitted to the manufacturers to create each sample before final approval from the design team.
To this day, David and Sybil Yurman, along with their son, Evan Yurman, stay closely involved with every stage of designing new collections.
Customers can feel good about any David Yurman purchase-the brand meticulously screens each of its supplier partners to ensure ethical, legal, and physical standards.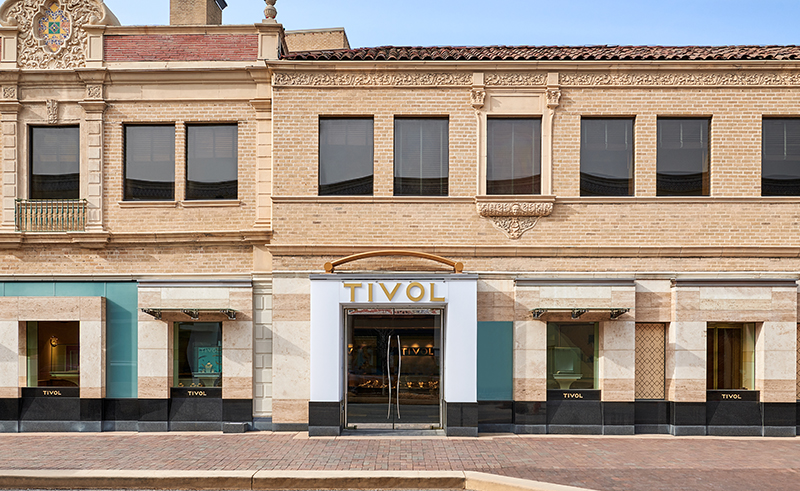 Shop David Yurman's Lexington collection at either of TIVOL's locations or online at tivol.com/pages/david-yurman-store.
TIVOL Country Club Plaza
220 Nichols Road, KCMO
816-531-5800
TIVOL at Hawthorne Plaza
4721 W 119th Street. Overland Park
913-345-0200