Sponsored content: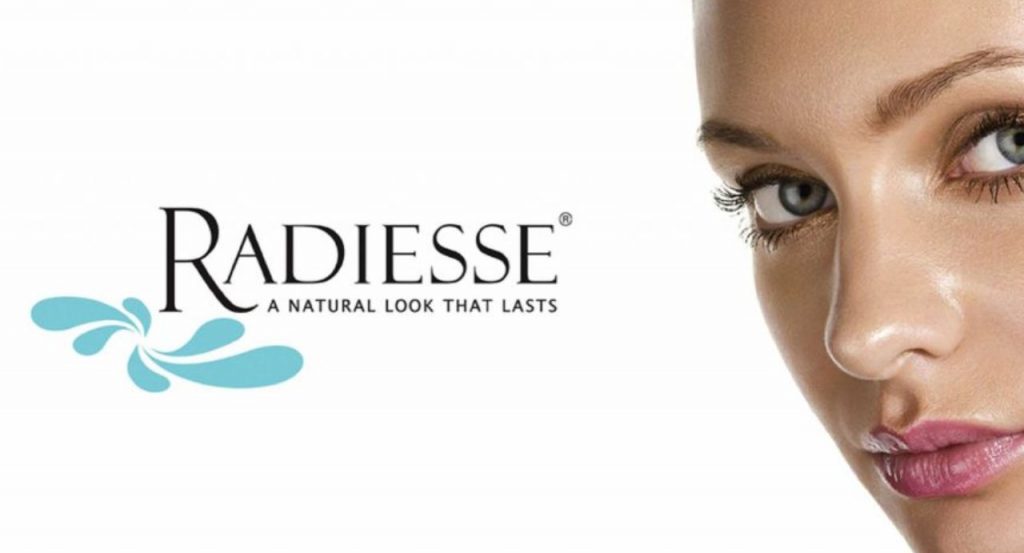 If your face is starting to show visible signs of aging, Hollyday Med Spa + Aesthetics recently revealed a new procedure you need to check out. Introducing Radiesse, a viable option for those seeking help in smoothing their wrinkles. In fact, Radiesse is the first FDA-approved dermal filler for both face and hands. "Radiesse is made from calcium hydroxyapatite that is then suspended in a water-based, gel-like solution. It's used to improve wrinkles and folds in the skin usually due to volume loss," says Rachel Zevitz, nurse injector.
Earlier this year, Hollyday began offering this revolutionary procedure—one that promises to help clients see remarkable, long-lasting results with little to no downtime. "Results are instant, creating softer, smoother skin and structure to areas treated," she says. "Bruising and swelling are not uncommon, although if it occurs, it is typically mild. But the results speak for themselves—Radiesse can last anywhere from one to two years, depending on amount and client anatomy."
A New, Exciting Option
When providers at Hollyday were on the lookout for a filler that could be used on a variety of areas—including face and body—Radiesse was the perfect addition to their anti-aging arsenal. "We brought Radiesse into our portfolio of fillers because it is uniquely different compared to any of the other fillers on the market," she says. "It provided us with a filler that is smooth, yet supportive and very versatile!"
Radiesse stimulates the body's process of generating collagen for a more refreshed appearance. Aging causes the production of collagen to slow which, in turn, causes skin to sag. "Here at Hollyday, we hyper-dilute our Radiesse. By doing so, we create a thinner more 'spreadable' version of the product," says Zevitz. "Therefore, it is well-suited for places such as the lower face, neck, chest, hands, and knees."
Hollyday has seen "an overwhelming amount of positive feedback," she says. "Radiesse is best suited for someone looking for natural results—and that's what our clients love about it."
Smooth Over Hand Wrinkles
In addition to reducing noticeable lines and wrinkles on your face, Radiesse can also be applied to hands. As hands age, veins and tendons can become more prominent. Radiesse is the first dermal filler proven to immediately restore volume loss in the back of hands, giving clients smoother, natural-looking hands. Zevitz says the product has really become a game changer for both men and women. "Just about anyone is a candidate for Radiesse. Anyone who has volume loss of any kind, or loss of collagen to face or body is a candidate." But, be advised, if you're prone to severe allergies or a bleeding disorder, Radiesse may not be for you.
Ideal for a Man's Rugged Skin
Men are not immune to the effects of aging, which is why Radiesse is ideal to help plump skin and erase evidence of a well-lived life. Want in and out over your lunch hour? Hollyday's male clients say the procedure is quick, comfortable, and convenient, with immediately visible, long-lasting results. Best of all, the results are natural and can rejuvenate tired skin almost instantly.
To discover what Radiesse can do for you, call Hollyday and schedule your free, complimentary consultation with one of their beauty experts. Or click here for more information on what Radiesse brings to the table.