The category of "peels" is a wide one these days and can encompass anything from daily exfoliating pads intended to sweep away dead skin cells daily to more intense two-step processes. Lactic, glycolic, and salicylic acids are all popular ingredients, as they dissolve the top layer of skin to reveal fresh skin underneath. We've found a few to try—but no matter what, remember to pamper your skin after with moisture and sun protection. There's no use uncovering new skin if you're not going to treat it like a queen.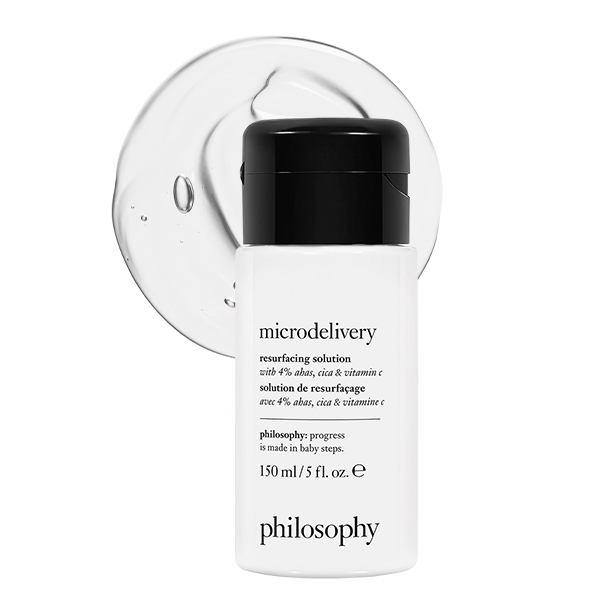 Powerful Punch
For a bit more oomph, turn to Philosophy. Their Microdelivery resurfacing solution packs 4% AHAs and super ingredient vitamin C and cica. This liquid sweeps away dead cells and nourishes the new skin underneath for hydrated, fresh skin with hyaluronic acid and peptides. Philosophy Microdelivery resurfacing solution, $40, available at Ulta.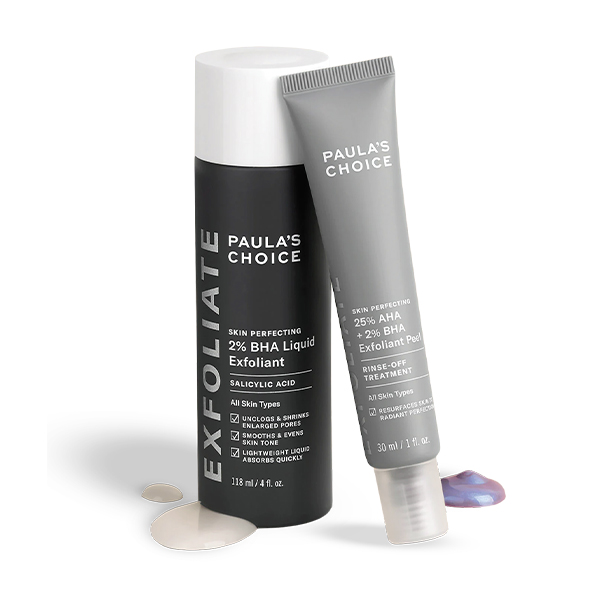 Two Steps to Freshness
If you want to bring in the big guns, try Paula's Choice expert exfoliation duo. This two-piece set features a daily Skin Perfecting liquid exfoliant with 2% BHA. Add the weekly Skin Perfecting 25% AHA and 2% BHA exfoliant peel for deep exfoliation. This one is powerful—don't skimp on the sun protection. Paula's Choice expert exfoliation duo, $51, available at Sephora.

Daily Driver
Remember Clean and Clear pads? If you do, and you were also alive and conscious during the last Bush administration, it's time to level up your pad game. Try the Mirabile M.D. MedCosmetic Triple Action Acne Pads. Don't be fooled—these aren't just for the acne-prone. The combination of salicylic, glycolic, and lactic acid dissolves dead skin gently enough to use every day on oily skin or weekly for those with more sensitive skin types. Mirabile M.D. MedCosmetic Triple Action Acne Pads, $55, from Mirabile Beauty, Health and Wellness in Overland Park.