Someone once said, "When you take things for granted, the things you are granted get taken."
In some ways, this sage remark speaks to the philosophy of both English fashion designer Stella McCartney and creative Renaissance man Richard Christiansen, the owner of Flamingo Estate, located on the hilltops of LA. They each honor what the natural world provides and make beautiful products while doing the best to take care of the earth, its inhabitants, and animals, along the way.
McCartney, who is a pioneer within the fashion industry of sustainability and cruelty-free practices—going back to the '90s in her creative director roles at Chloe to her eponymous fashion brand and collaborations today—holds the same commitments with an eco-conscious approach to her new skincare line, Stella, through shaping a cleaner and more sustainable landscape by working together and giving back to NGO Wetlands International, as well as sustainable production from bottom to top. The line is comprised of three clean, luxury products: Reset Cleanser, a makeup remover and skin purifier, $60 Full and $45 Refill (150ml); Alter-Care Serum, an essential concentrate that complements skin to lastingly support its key functions of regeneration and protection, $140 Full and $110 Refill (50ml); ReStore Cream, to deeply hydrate and nourish skin's top layers while supporting it to feel repaired. $105 Full and $85 Refill (50ml). Available exclusively at stellamccartneybeauty.com, where you can learn more about her vision and commitments.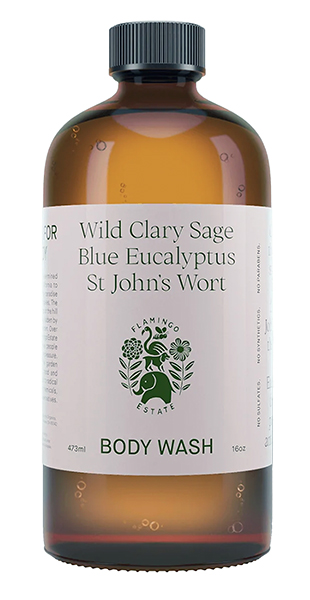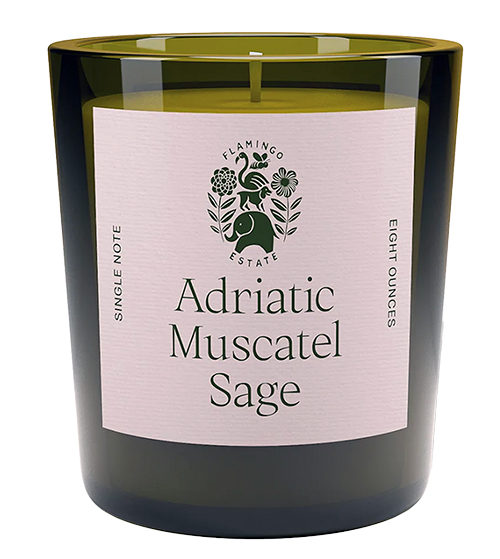 Following the theme is the world of Flamingo Estate and its beautiful aesthetic, clean products, vast operation, and philosophy. In essence, its many operations produce not only books, organic pantry items, and fresh produce, but nutrient-dense bath and body products, candles, and gifts all made from the gardens, with self-care as the underlying, pleasurable benefit. Flamingo Estate's motto is "We are a wolf pack of ardent dreamers fighting for the preservation of Mother Nature's wildest, most precious gifts." The Wild Clary Sage Body Wash is brimming in clary sage, blue eucalyptus, and St.-John's-wort from the garden, and is a morning ritual offering clarity, cleanliness, and a daily thrill, $40 (16oz); Adriatic Muscatel Sage Candle, which—as with the ritualistic burning of sage—can clear negative energies. It carries the scent of salt breezes from the Adriatic and alleviates stress and promotes a sense of well-being, $45 (8oz); Fridays From the Garden cookbook has over 150 recipes and is ultimately about regenerative farming and what happens when healthy food brings people together, $75. All available at Welwythn (Shops at Prairie Village). For more inspiring information, go to flamingoestate.com and @flamingo_estate.