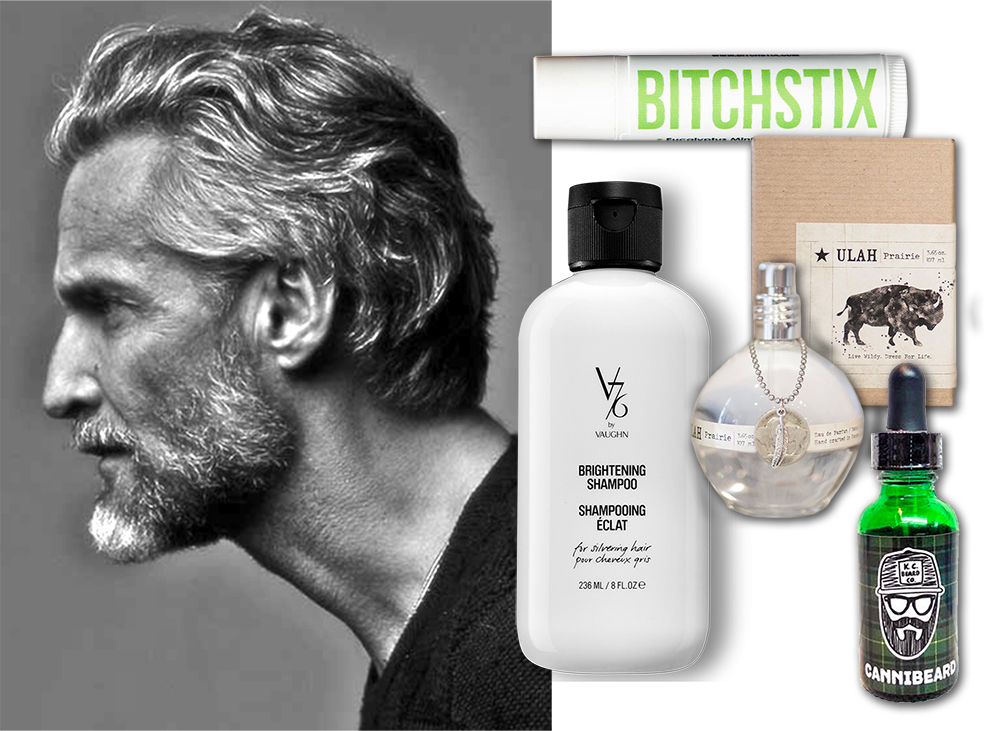 V76 is a much sought-after brand created by Vaughn Acord, a longtime men's grooming expert who has worked on sets with photographer greats, such as Herb Ritts and Annie Leibovitz. Acord knows his stuff when it comes to clean, effective products and holistic style advice for men. Its informative website imparts Vaughn's philosophy about classic style, individuality, and embracing aging. Bijin Salon in the Prairie Village Shops carries a broad selection of V76 by Vaughn products, including an effective Brightening Shampoo for silvering hair.
Although of at first glance I was repelled by its name, I was interested to see what attracted our friends at The General Store + Co. to carry this lip balm. As it turns out, BitchStix is a healing, soothing balm using all-natural ingredients, essential oils, and SPF 30. But more importantly, the name subverts the oppressive, reappropriated meaning of the word bitch into an opportunity to empower. BitchStix allows retailers to make a local impact by having proceeds go toward helping survivors of domestic abuse through local sexual assault prevention programs.
Ulah's locally made apothecary line, Prairie, is inspired by the Wild West and the native prairies of Kansas. Included in the line of gels, balms, soaps, lotions, oils, and candles is the light Eau de Parfum with woody notes of cedar, papyrus, and sandalwood mixed with cardamom, iris, and ambrox, then balanced with the masculine scents of leather and musk.
For Mike Lockhart, K.C. Beard Co. founder, it was 2014 when "no-shave November" turned into "itchy-flakey December." He set out to research and handcraft his own organic beard oil because there were none on the local market that worked well for him. Since then, he's grown his business by partnering with Lance Twidwell, an appropriately full-bearded spokesman for the brand, and the company is constantly expanding with new products, including the latest, Cannibeard Oil, made with hemp, jojoba, sweet almond, and argan oils and scented with earthy sandalwood, patchouli, geranium, and orange. "It offers a high-quality hydrating punch that almost feels illegal," says Lockhart.