Sponsored content: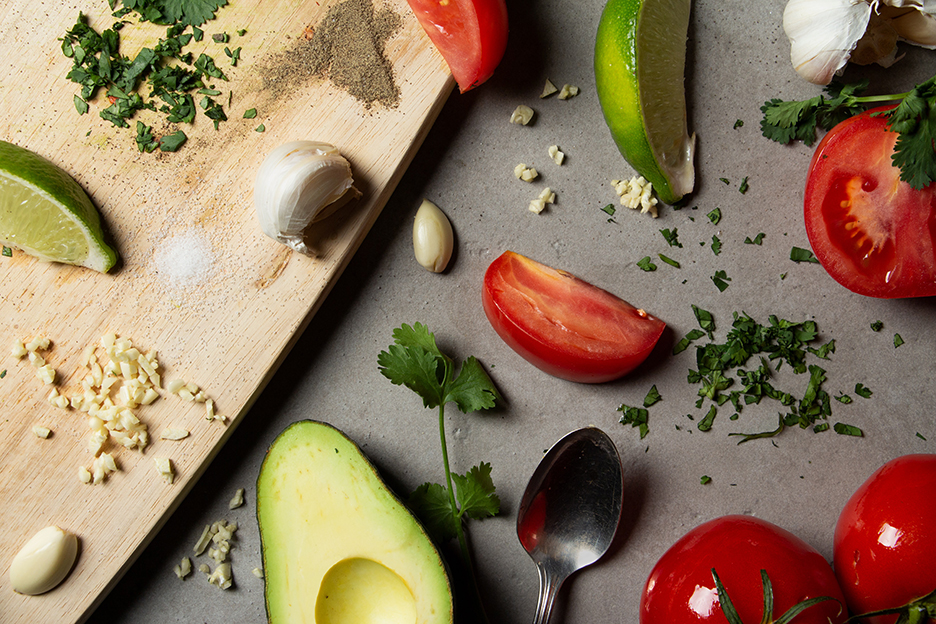 Learn real-life weight-loss tips.
It's indisputable: there's a strong connection between heart disease and being overweight. In truth, it's the other pandemic taking place in our country. According to the CDC, about three-quarters of American adults are overweight, and of those more than half meet or exceed the criteria for obesity. Extra weight strains your cardiovascular system, which increases your risk for heart attack and stroke, diabetes—and, as it's been widely publicized in the past couple of years, puts you at greater risk for more serious complications of Covid. 
Being overweight can also affect your self-confidence. But you'll find no body shaming here, just facts about how to lose weight safely, achieve prime health, and keep it that way forever. 
For more than a decade, Mirabile M.D. Beauty, Health and Wellness has helped hundreds of patients lose weight and adopt health-driven lifestyle changes through the medically supervised weight loss program, Medi-Weightloss®. And over the years, the nurses, dieticians, and nutritionists who've worked one-on-one with these men and women have amassed dozens of tips that lead to success. 
"We call them our 'losers,' but they're really winners," says nutrition counselor Charidy Matney when describing the patients she's counseled over the past 12 years. "And while we educate them on ways to drop pounds and inches through Medi-Weightloss, in turn they share with us some of the ways they've made the program work for them." Those tips can be miniscule to major. Here are just a few of them. 
Consistency is Key
There are several reasons Medi-Weightloss is known as The One that Works® in the world of losing weight. The program was developed by physicians, registered dieticians, and health professionals to help patients learn to eat healthy and achieve weight loss goals while preserving muscle mass. 
At its heart is keeping a daily food journal. This element was a real eye-opener for Stacy, who lost 28 pounds in three months (most patients lose 5-7 pounds the first week). "I couldn't believe how much my mindless snacking was adding to my excess weight and making me feel crummy," she says. "When I brought my food diary in, my counselor pointed out that my afternoon big bowl of popcorn was accounting for the entire day's allotment of carbohydrates. We discussed alternates that would give me crunch without the carbs, such as snacking on a handful of pork rinds dusted with salt-free seasoning." 
Keeping that daily intake list is an easy habit to follow and takes just a few minutes a day. The Weight Management Journal is part of the Medi-Weightloss Starter Kit patients take home the first day, which also includes proprietary supplements such as a calcium and magnesium blend, Stay Slim, to suppress hunger and boost energy, and Fat Burner, a combination of herbs and minerals that increases thermogenesis. In fact, many patients remark how good they feel just getting the essential vitamins and minerals needed for proper nutrition. The kit also includes keto sticks to use at home which allows patients to check when the optimum fat-burning level is achieved.  
Stay Accountable with Weekly Check-Ins
For Dan, the weekly visits with the Medi-Weightloss team, were a big part of his success. "I considered these visits my lifeline," he says. "They were never judgmental. If I didn't lose any weight that week, or I gained one or two pounds, we'd dig in and find out why, then work together to get back on track. When I tried to lose weight on my own, a setback would have had me give up altogether. A major lifestyle change can feel lonely at times," Dan says, "and these coaches were my educators, advocates, and cheerleaders all in one."  
"I'll often hear cheering from down the hall when a patient reaches a significant goal," says James Mirabile, M.D, founder and on-site physician at Mirabile M.D. Health, Beauty and Wellness. "We all know just how great that feels. Most of us in the office have been on Medi-Weightloss at one time or another, me included.
"As a physician," Dr. Mirabile continues, "I know Medi-Weightloss is based on science and is specifically designed for long-term weight management. Also, because we do lab work and other testing at the start of the program, we can help identify any potential medical reasons a person has gained weight or has trouble losing weight, such as low thyroid."
Look Out for Sneaky Carbs
Marsha is a super-achiever Medi-Weightloss patient. This teacher lost a total of 84 pounds two years ago and continues to maintain her trim figure by returning to the week-one guidelines when she sees her bathroom scale inching up. 
One of her tips is to hydrate, hydrate, hydrate. Medi-Weightloss suggests drinking at least half your pounds of body weight in ounces daily. "I found out that sometimes when I feel hungry, it's that my body needs water," she says. 
But she cautions to be sure to read the labels. "My husband bought a case of those fancy flavored sparkling waters from a store, and I was shocked to see each 8.4 oz can contained 22 to 28 grams of carbs! I gave them to my neighbor and now I keep a zero-carb, zero-calorie drink like Hint at my desk, in my gym bag, and in the car."
Change Your Way of Thinking
"When I talked about losing weight," Suzanne says, "I felt like I was making it all about my physical appearance. But when I started thinking of it as getting healthy and fueling my body with good nutrition, that made a difference in my perspective and my success. One of my counselors said it best: self-care isn't about vanity, it's about sanity. The world is a bit crazy right now, and it's empowering to know there's one thing I can control: my own body and how I treat it. Now, when I say no thanks to that donut at the office, it's because it's not on my health plan." 
And like so many Medi-Weightloss patients, Linda's resolve—and success—has encouraged family members and friends to join in. "My husband watched as I filled up on juicy steaks, baked salmon, and yummy chocolate shakes (Medi-Weightloss Premium Protein Shakes are one of the many Medi-Weightloss family of approved food and snacks) and dropped pounds. 
"Jake joined me, and we've had fun testing recipes from the Medi-Weightloss cookbook or online. And when we go out to dinner, it's easy to find high-protein dishes that fit the food plan. We also love trying on clothes that haven't fit in years," she says. Together, the couple has dropped 53 pounds and is planning a beach vacation to celebrate.
As Linda discovered, sharing the weight-loss journey really can be more fun. In fact, it's shown that patients who go through a weight-loss plan with a family member tend to lose more weight than those who go it alone. For this reason, Medi-Weightloss offers 20% off all visits for patients living in the same household. 
But whether you're going solo or as a pair, you're never alone; Mirabile M.D.'s team is here for you to offer education and encouragement every step of the way. 
Your own personal health-driven, weight-loss journey starts with a free assessment. And there's no better time than now, during Heart Health Month. 
Call to get started 913.888.7546.
Mirabile M.D. Beauty, Health & Wellness
Medi-Weightloss
4550 W 109th Street, Suite 130
Overland Park, KS 66211
Mirabilemd.com
Mirabile M.D. combines gynecology, hormone therapy for men and women, MedCosmetic medical spa, and Medi-Weightloss. Under the ownership of on-site physician James Mirabile, M.D., we are your one-stop shop for wellness.