Sponsored Content

The Platelet-Rich Plasma Facial activates your own anti-aging stem cells for facial rejuvenation.
Ask women—and men—what they dread most about aging and the majority will, undoubtedly, bemoan the appearance of facial wrinkles and lines.
Thanks to the always-evolving science of aesthetics and Mirabile M.D. Beauty, Health and Wellness's commitment to offer its patients only well-vetted, physician-supervised treatments, the Platelet-Rich Plasma (PRP) Facial with stem cells is available to restore a more youthful look, helping repair sun damage and scars.
"Orthopedic physicians and professional athletes have used stem cell PRP for decades and now it's approved for aesthetics," says James Mirabile, M.D., FACOG, founder and medical director of Mirabile M.D. Beauty Health and Wellness. "Each individual's platelets contain hundreds of proteins known as growth factors and PRP is essentially plasma with more platelets than found in blood."
Platelet-rich stem cells are extracted from and combined with a person's blood. The PRP is then injected directly into the skin with fine needles, known as microneedling.  This procedure allows the growth factor's rich concentration to accelerate tissue repair and regeneration.
Ready, Set, Glow!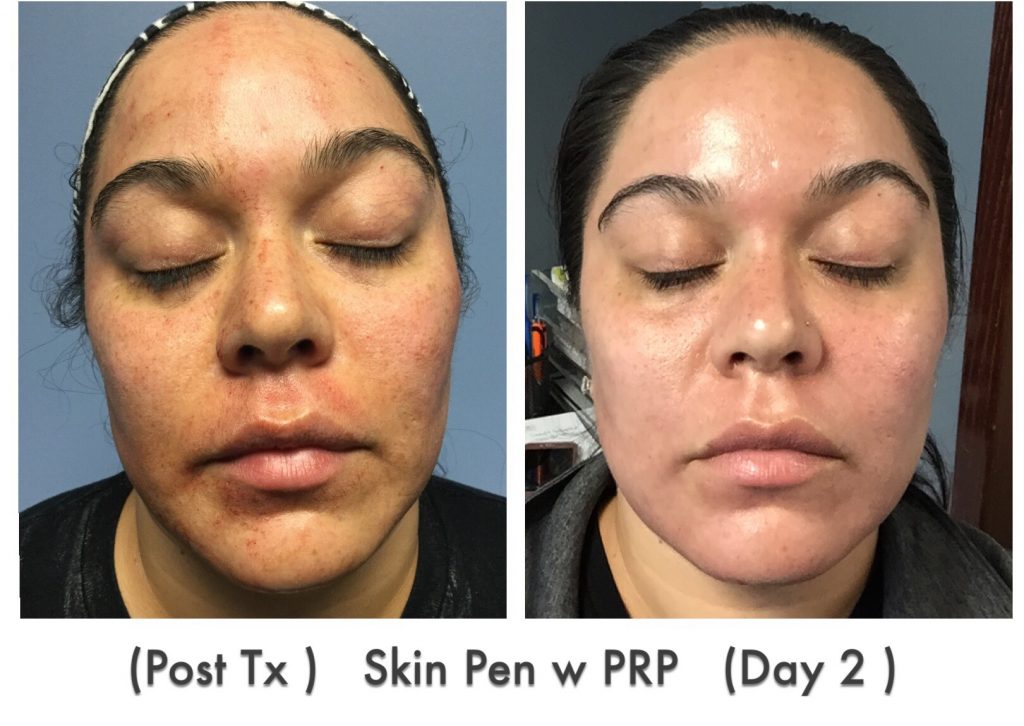 The quick, non-surgical cosmetic procedure is ideal for people with busy lifestyles and, because there's minimal downtime, you can return to your routine looking refreshed with fuller-looking skin.
"PRP's dramatic results come from a person's own natural collagen remodeling and elastin, which inevitably decreases as we age for a variety of reasons," Dr. Mirabile says. "Elasticity depends on collagen and elastin, two components of the deeper layer of our skin called the dermis. Patients who opt for a PRP Facial report softer, smoother and rejuvenated skin."
Long-lasting Results
Although PRP isn't a permanent solution to the effects of aging ("Unfortunately, that hasn't been discovered, yet," Dr. Mirabile says), it is highly effective in cell regeneration, which continues for four to seven weeks post-facial and can last up to 18 months.
A series of three to four treatments are recommended, depending on the skin's damage, with four to six weeks in between each. The tissue-building PRP Facial can be enhanced by dermal fillers and even laser skin treatments. The Mirabile M.D. Team discusses goals with each patient.
PRP for Hair Loss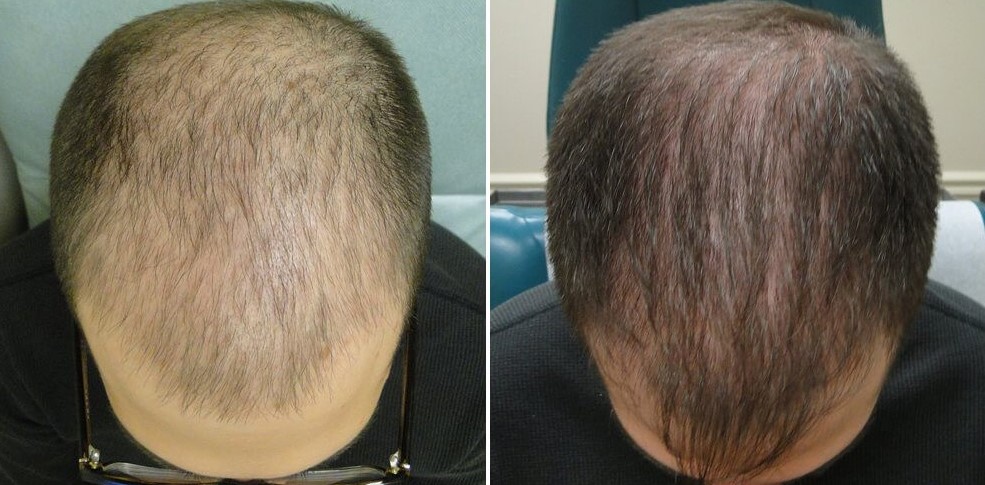 Hair loss impacts some 80 million women and men, according to the American Board of Dermatology. And now Mirabile M.D. Beauty, Health and Wellness uses PRP to help stimulate growth of and strengthen hair follicles for individuals with thinning hair and androgenetic alopecia (hair loss at the top of the scalp, receding hairline and male-patterned baldness) and women suffering from male-pattern alopecia. Call today to schedule a consultation!
Beauty, Health and Wellness in One Place
Dr. Mirabile opened Mirabile M.D. Beauty, Health and Wellness in 1999 to serve his medical patients and satisfy a growing demand for cosmetic, weight-loss and hormone issues. In one convenient, state-of-the-art setting, women and men have access to MedCosmetic, which offers a full range of non-invasive treatments like the PRP Facial, among many others, and Medi-Weightloss®, a results-driven, multi-phase lifestyle program customized to help patients lose pounds and keep them off.
A nationally respected leader in hormone therapy, Dr. Mirabile consults with men and women in bio-identical hormone replacement therapy (HRT), treating the root of the problem and not just the symptoms, with SottoPelle®.
The Doctor IS in the House
At Mirabile M.D. Beauty, Health and Wellness, the word med truly stands for "medical."
At the helm is Dr. Mirabile, who doesn't just lend his name to the center, but is onsite daily seeing patients and providing advice and support to the aestheticians, nurse practitioners and counselors who comprise the Mirabile M.D. Team.
"The term 'med spa' is overused," he says. "Here 'med' means medical doctor. Our patients know that I'm involved with every phase of their wellness program, adding a vital layer of trust."
For more information and a free consultation:
Mirabile M.D. Beauty, Health & Wellness
4550 W 109th Street (I-435 & Roe)
Overland Park, Kansas
913.888.7546