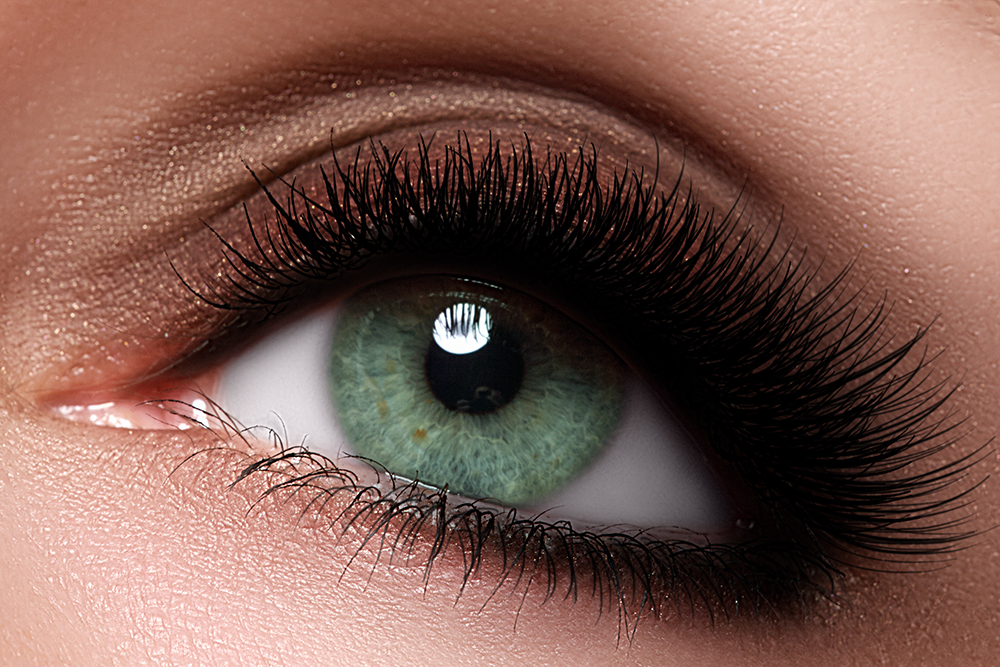 The sweep of a lush fringe of lashes framing the eye is definitely a thing right now. Mascaras are still the cheapest and most convenient way to plump lashes up, but there's a whole new world out there.
Fake It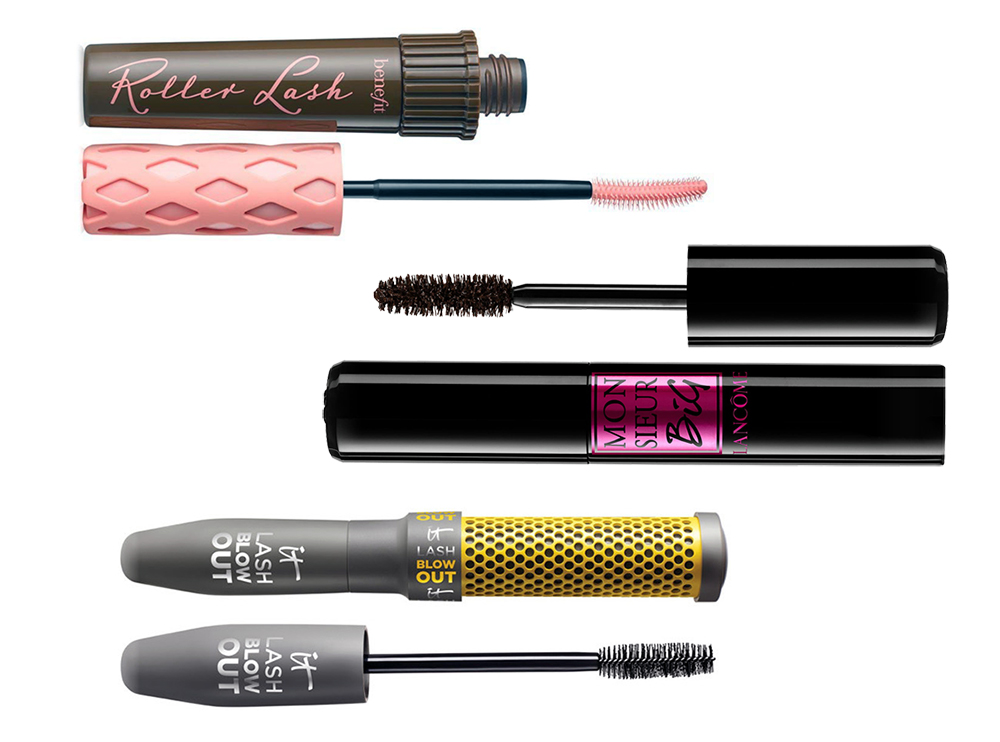 A swipe of the mascara wand can add volume, curl, or length to your "born with it" lashes. Here are three of the most innovative.
Top: Benefit Cosmetics Roller Lash It's all about the brush for maximum curl. The innovative Hook 'n' Roll rocks the curl and holds it for up to 12 hours. Provitamin B5 conditions lashes too.
Middle: Lancome Monsieur Big Definition and length, length, length. The look of eyelash extensions without the upkeep. Apply one coat for the day, and layer on more coats for a BIG night out.
Bottom: It Cosmetics Lash Blowout If it's volume you seek, this biotin-infused mascara, developed in partnership with Drybar, brings the benefits of a hair-salon blowout to your lashes. And the super-black pigment makes sure they're noticed.
---
Grow Your Own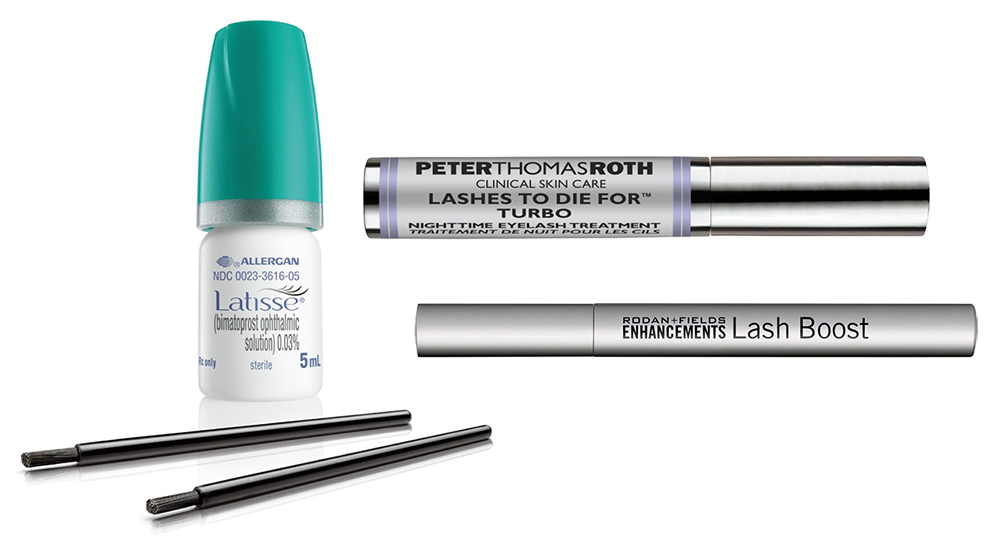 Serums are expensive, but the allure of thick, long lashes without the need for mascara is enticing. Application for all of these is suggested as nightly until lashes reach desired growth, and then cut back to one or two applications a week for maintenance. FYI, all of these promise to fill out thinning brows too, if applied consistently.
Left: Latisse the original eyelash serum, and the only one you'll need a prescription for. It's not the illusion of growth. It's real lash growth.
Top Right: Peter Thomas Roth Lashes to Die For A peptide-based treatment to enhance the appearance of natural lash length, thickness and fullness.
Bottom Right: Rodan + Fields Enhancements Lash Boost Conditions and moisturizes with panthenol, strengthens with biotin and nourishes with a peptide complex.
---
Bring It
Do your research before committing to lash extensions. There's nothing like waking up in the morning with gorgeous, sweeping lashes that require nothing more than a fluff to face the day. But—and this can be big—they do require extra maintenance and aren't cheap. Amanda Rose, the owner and holistic esthetician at Etiquette Beauty in the Crossroads has been applying lash extensions for clients for more than ten years and suggests, "Look for an artist who has the ability to determine the lash design to best complement your eye." She recommends checking Instagram to follow the work they're posting. The first appointment for the full set lasts about two hours and costs $175. You should expect maintenance appointments to be about an hour every three weeks for around $65 to $75. Look for synthesized lashes that are soft to the touch, aren't too shiny and have a nice, natural curve. "A good artist should be able to keep your natural lashes healthy," Rose says. There shouldn't be any damage no matter how long you keep them. "They're great for women of all ages, not just twenty-somethings," she says. Many of her clients say they end up wearing less makeup because, hey, they already look great!
---

Get a Lift
Curling your lashes before adding mascara opens up your eyes even more. The gold standard is the Shu Uemura Eyelash Curler. You're looking for a swoop, not the crimp that some less expensive lash curlers deliver. It's also best for short lashes, which are sometimes hard to "grab" for a curl. A second curl after your mascara dries amps up the drama.
---
Small but Mighty
Fun Fact: Almost all of us have tiny mites living in our eyelashes. Called Demodex, these little critters are part of the normal skin fauna and eat the cells shed by your lashes to keep your follicles unclogged. The more you know.
---