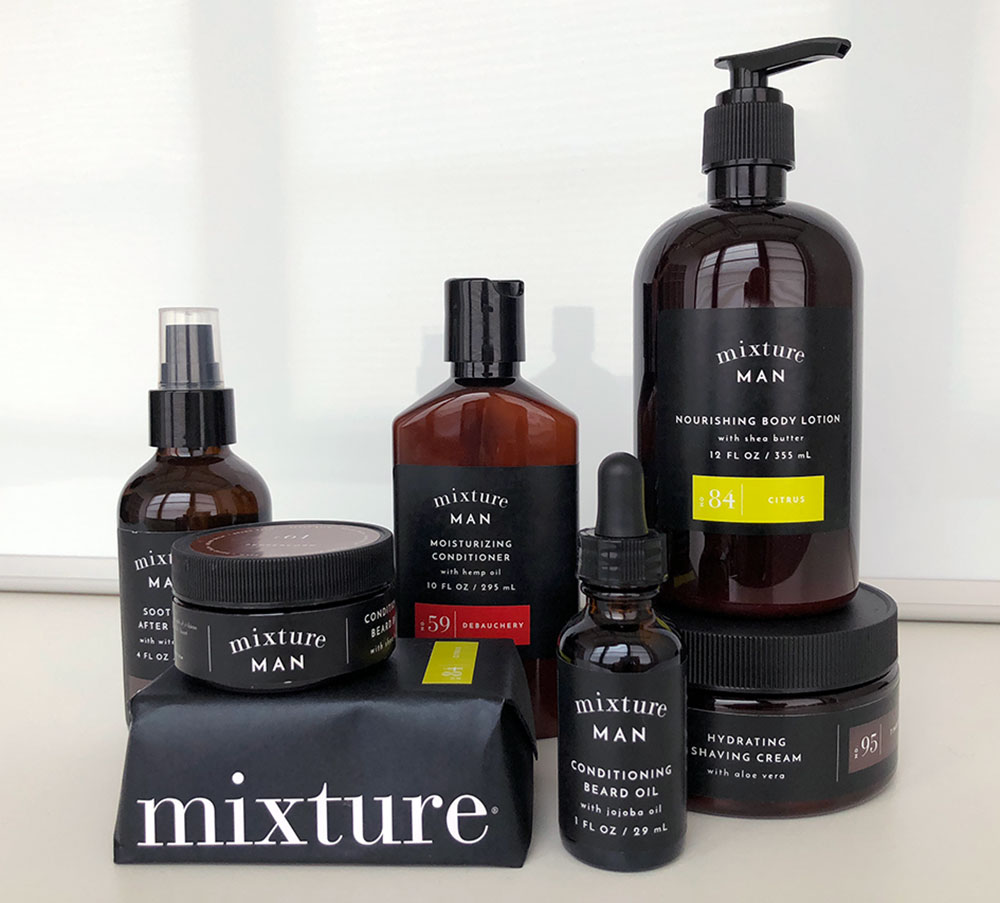 Kansas City-based Mixture is a premium line of candles, home, and bath and body products, as well as skin care. The products are environmentally conscious—carefully produced in small batches with naturally derived, renewable ingredients.
Its Mixture Man line specializes in shaving and beard-care wares, including hydrating shave soap, softening pre-shave oil, soothing shaving cream and after shave, conditioning beard oil, and beard balm, that are made with the finest essential and fragranced oils and botanically sourced ingredients. "With the huge surge in beard growth, men are realizing not only are beards cool, but they take work. Grooming, style, and comfort are three very important keys," says Mixture co-owner Dan DeLeon.
DeLeon cites the beard balm and the beard oil as the most popular products. "The Mixture Man Beard Balm is great for style, skin comfort, and for taming the beard hair. Apply a little to the palm of your hands and massage into the beard, making sure the balm reaches the face skin. Keeping the skin under your beard nourished is super-important to prevent itching.
"Mixture Man Beard Oil is super-charged with jojoba oil, argon oil, and grapeseed oil to completely nourish and tame even the unruliest of beards. It leaves a great shine to any beard. Our most popular men's fragrances are Timber (cedarwood) and Peppercorn (spice and musk)."
Available at The General Store & Co. (Downtown Overland Park and Hawthorne Plaza)