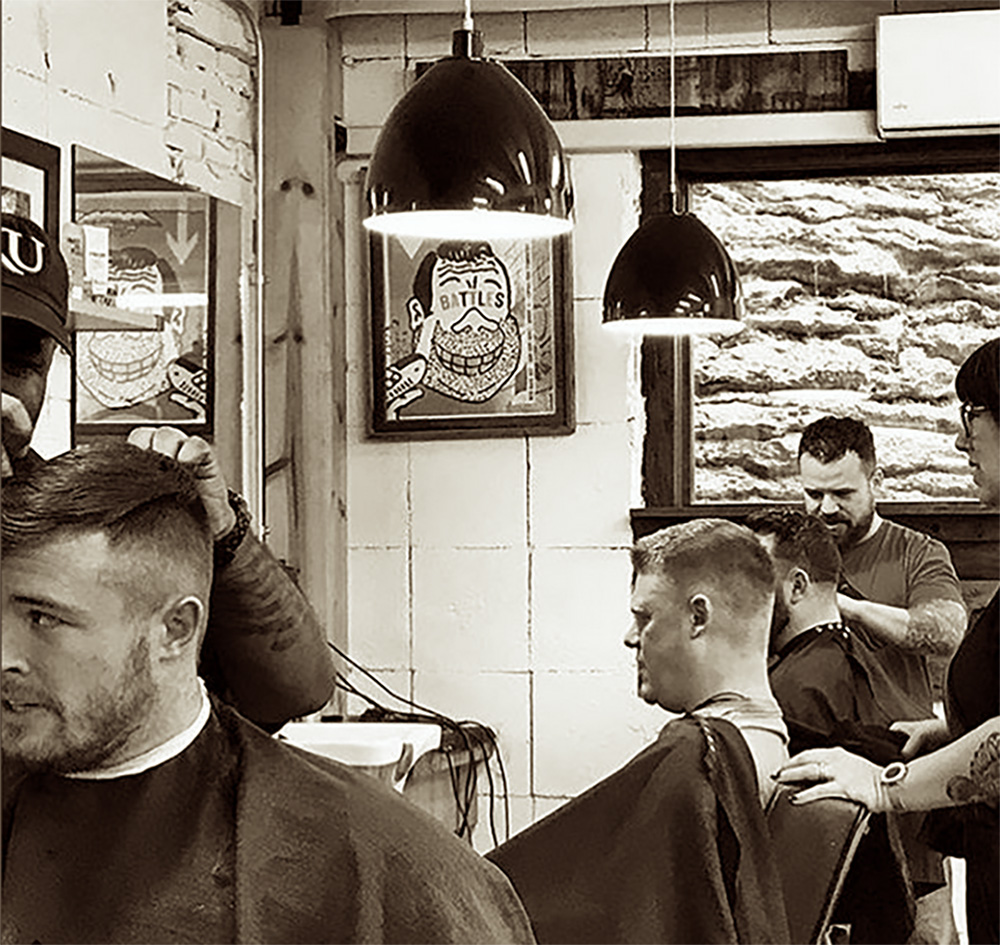 On Grand Boulevard and 7th Street sits the coolest barber shop in town—Buffalo Mane, owned by hair stylist Krystal Smith Leitner, whose dream it was to open a barber shop, along with her husband, Phil Leitner, a custom furniture maker and space curator. They snapped up the tiny location (originally a 1920s White Castle burger joint) upon moving back to Kansas City from Hawaii in 2014. Phil built out and designed the interior, creating a hipster's paradise that has a real "home on the range" vibe. Krystal started as the sole barber, but that didn't last long. The classic men's services, including buzz cuts, clipper cuts, beard trims, and hot-towel shaves (not to mention the popular kids' and women's cuts) are only part of it. Buffalo Mane's ethos and meaning behind the name are just as good.
"The name Buffalo Mane comes from my Native American heritage, but primarily it is the idea of what the buffalo symbolized for that culture—giving back. It was believed that the bison would lay down its life for the tribe and the tribe would utilize the entire buffalo for food, clothing, shelter and tools—nothing wasted," says Krystal. "I thought that represented what we wanted in a business. So we try to focus on a charity or a drive each month as our own way of giving back."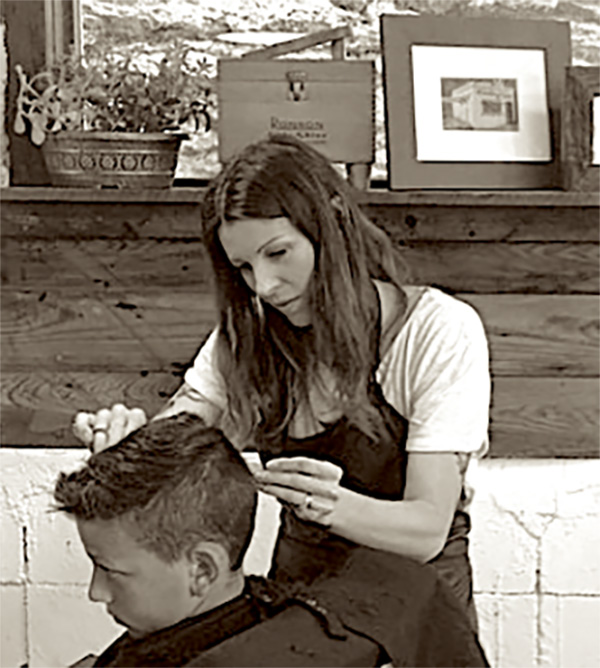 Success came quickly and Krystal grew her team, expanding to a second Buffalo Mane location in Lenexa that's a full service women's salon as well as a barber shop. Its interior is light, airy, and modern with the touches that evoke the buffalo theme created by Phil.
The couple's third location in the East Crossroads is under construction now and will be a 2,000-square-foot work and retail space of Phil's custom furniture and furnishings called Wheat and Waves. The name symbolizes his beachy California upbringing. Krystal's Airstream (or "hair stream" as Phil likes to call it) will be part of the interior, but will be used on location at weddings when Buffalo Mane is hired to groom and style wedding parties. And it will be designed similarly to the original shop on Grand.
Asked what is special about Buffalo Mane, Krystal says, "Our Grand Boulevard location is tiny, but the banter and atmosphere is unlike any other, and we try to use that to bring very different people together on a daily basis. I think that's what sets us apart, honestly."