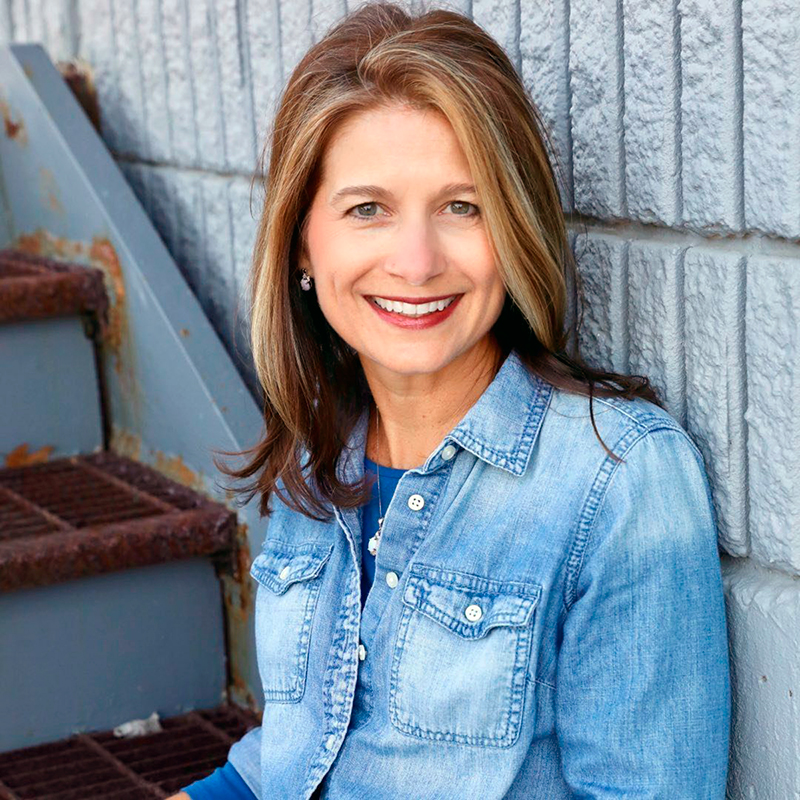 The Women in Business series is presented by UMB Women and Wealth
Unimaginable tragedy thrust Mindy Corporon's family into a very reluctant spotlight back in 2014. A gunman at Overland Park's Jewish Community Center murdered her father and teenage son: William Corporon and Reat Underwood. Within a day, the hate crime made international headlines. 
At the time, Corporon had no idea that interview requests were flooding in (including The Today Show) or that the White House had recently made a condolence call. She was just mindfully trying to hold it together after finding both her father and son in the parking lot. "I was, like, why—why? I had no comprehension how broad it had gone. I didn't know the White House had called or other countries were calling. The intimacy of the parking lot was still where I was," she says. "When I showed up at the vigil and saw all those people, I was shocked. I thought what are they all doing here?"
In May, Corporon's poignant new book, Healing A Shattered Soul: My Faithful Journey of Courageous Kindness after Trauma and Grief of Domestic Terrorism was released. After years of journaling and writing, the book came out on the same day the murderer who killed her dad and son died in prison while on death row. "I think it's a message from God," she says. 
The book is a very personal look at the horrific events of that day and what transpired— told from the perspective of Corporon, her nuclear family, and the first responders who desperately tried to help. "It was cathartic. And it was very important to me to share that—as a white Christian family—we became a target without meaning to become a target," she says. "It was part of my healing process."
Corporon also says she penned the book to pay homage to the key people who were there that day and helped throughout the aftermath. "Trauma touches so many people when it happens, so I wanted to share those stories and intertwine the mental health aspect as well," she says. 
In 2018, Corporon started her newest endeavor, a company she named Workplace Healing. As she was gradually exiting her previous CEO job, Corporon felt compelled to inspire change in corporate America. "I started feeling this responsibility as a CEO who had been so traumatized, that maybe, in a new position, I could help other CEOs and managers understand how to reintegrate their employees after a life disruption—anything from a divorce to a cancer diagnosis," she says. According to Corporon, corporations typically dictate employees leave their personal life (or crises) at the door. "And that's not who we are as humans. That has been the corporate culture for way too long," she says. "Workplace Healing is creating specific content to help managers, supervisors, and directors so they know what to say, when to say it, and understand how important it is to act when someone has had a life disruption." The company recently began a technology build-out phase as they continue to grow and nurture their clients with their 24/7 on-demand content and in-person visits.
Corporon says many employees are still reeling after 2020's pandemic upheaval. Her company's goal is to ensure corporations find the delicate balance of head and heart in the workplace after a co-worker or employee has experienced a life disruption—anything from a family crisis to a catastrophic medical diagnosis and beyond.
The company has steadily grown and evolved—much like its founder. "I didn't know in the first few months after they were murdered that everything I do professionally would be different," she says. "Everything I do is new now. It was like a meteor hit where I was and blasted me to a new place and different space. And I leaned into it."
Corporon says her entrepreneurial spirit has come in handy over and over again—including starting her Seven Days-Faith Always Wins Foundation. The 501c3 organization—which operates year-round—benefits medical initiatives, performing arts, and religious understanding. "I like helping people feel valued. I like empowering people," she says. "I wanted to build a company where humans can help other humans reintegrate back in the workplace. I'm running everything myself from the ground up and it's been hard, but I am enjoying where I am now. And I'm thankful for the skills I had in the past that help me now. I'm where I'm supposed to be. I'm happy where I am."