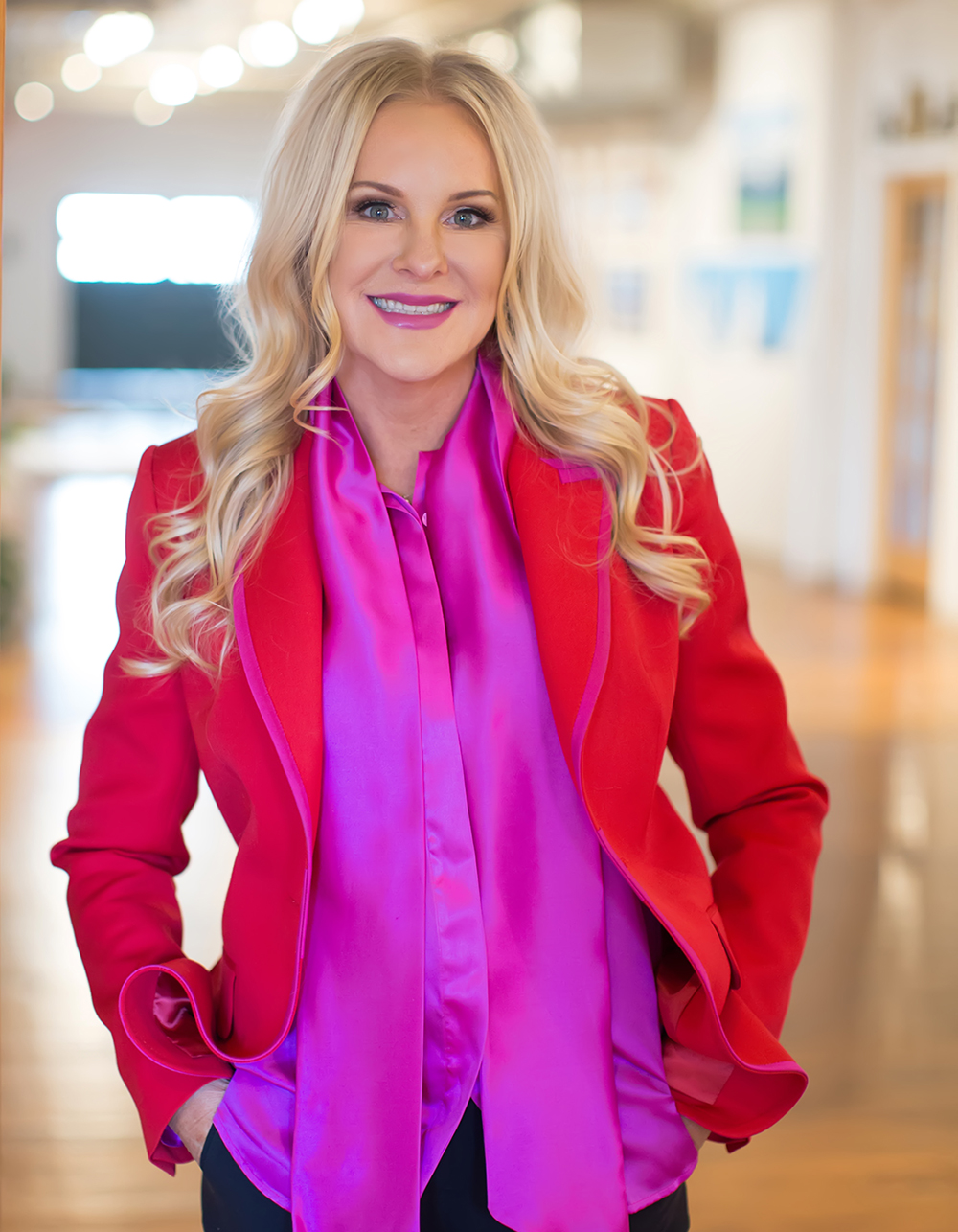 Women in Business series presented by UMB Women and Wealth
Growing up, Lisa Garney wanted to be a back-up dancer for Tina Turner. And then an astronaut. Unfortunately those—as she quips—"weren't available options." So instead, she ended up studying at the London School of Economics, getting her law degree, working in politics, and even briefly selling products on QVC. "There's always been some degree of entrepreneur in me," she says.
Keep in mind, this was long before Garney started her very successful stint running her own construction conglomerate in Kansas City, with its flagship, the well-respected LMG Construction. It shouldn't come as a surprise since Garney has "family roots in construction" including a father and grandfather who were master plumbers.
Garney says she learned her strong work ethic growing up with her strong-willed mother and business-savvy father. Along the way, she became fascinated with "how things are built. That's always been very interesting to me." Garney decided to go back to school for the umpteenth time to attain her master plumber's license and then acquired a small plumbing company in 2008. "The country was in a deep recession, there was a housing crisis, a mortgage fallout," she remembers. "I didn't know any different. I didn't know not to start a company then."
She built that two-person operation more slowly than surely. "I started from ground zero. I had to grass roots this whole thing," she says. "Everything had to be learned and developed. I caught some lucky breaks and put myself around the right people to do federal contracting." Several military contracts soon followed. Her company poured concrete for six years at Whiteman Air Force Base—everything from replacing taxiways to creating new runways. "I'm a lover of airplanes," she says. "I was just amazed I got to stand out on that runway and watch B-2's take off and to be responsible for the safety of the aircraft." (And did we mention Garney also has her pilot's license?)
Garney's company ultimately went from "smaller jobs to working on some of the largest downtown high rises," she says. "We've done commercial plumbing and complete plumbing packages on some of the largest buildings downtown" (including Reverb and ARTERRA). Her team has grown from a crew of one to 35, and she's proudly developed LMG University—"an in-house trade school to train our crew and provide leadership and plumbing education."
Being in a male-dominated business has occasionally been "trying," but she maintains a tried-and-true philosophy. "There have been times I have felt very defeated because of it—and times I've felt very powerful," Garney admits. "It's about keeping yourself centered and taking the next logical step. You have to stay true to your purpose and end goal. You just try build the best company." Given that only nine percent of the construction industry is comprised of women, Garney says she didn't necessarily have many female role models to look up to. Now she's become a mentor. "As women supporting future women—the best thing we can do now is run a good company, be successful at what we're doing, be strong, have a voice and use our voice." (It should be noted that Garney has five sisters—"all strong women, just like our mom.")
Always engaged in her community, Garney says she's never been afraid to ask questions and is adamant when she says, "you can't take no for an answer." Even during the recent pandemic, LMG Construction was running full-tilt. "What an interesting time to try and run a business," she says. From Lee's Summit to Johnson County to Spring Hill, Garney's handiwork is omnipresent. And she's on the front lines every day (read that: city council meetings) helping her female and minority colleagues find success. Her advice? "If you're tired of the same old story, turn some pages. For anyone starting a business and for women continuing on any path, remember—success is not final, failure is not final. It's the courage to continue that counts. It's about persistence." she says. "We just have to keep taking a seat at the table. It's so true."