The Women in Business series is presented by UMB Women and Wealth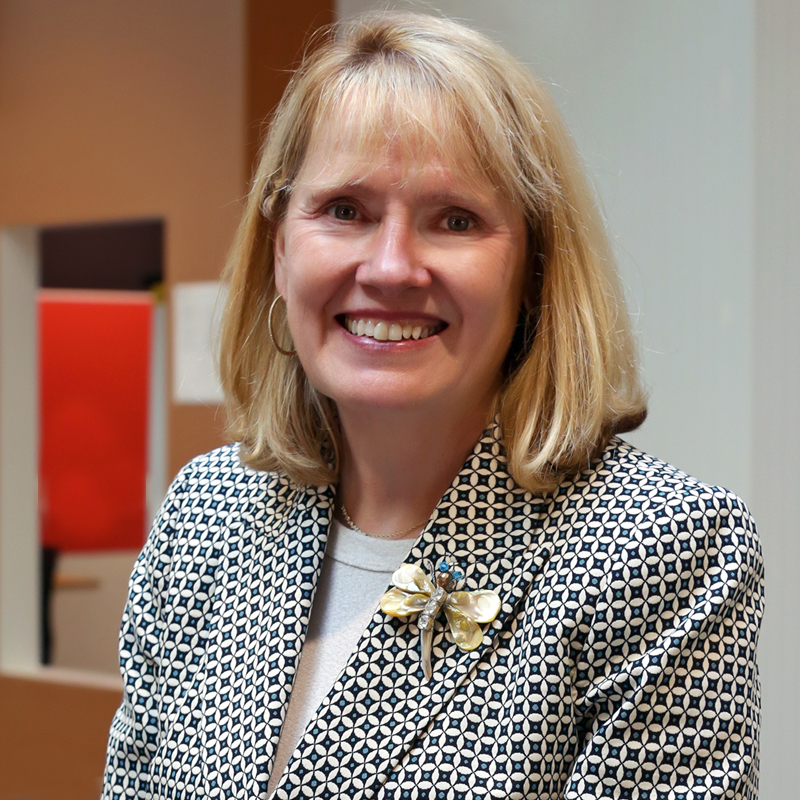 A Missouri native, Darcy Howe grew up in St. Louis. After moving to Kansas City, she dutifully wore a Cardinal uniform to Royals games for a long time, she says. But one day, something clicked, and she realized she was now a die-hard Kansas Citian. Her ongoing adoration of the city has served her well as the founder and managing director of the KC Rise Fund, which helps bridge the high-growth technology funding gap in the KC region. "I'm definitely a Kansas City fan," she says. "I've bought into Kansas City in a very big way."
Very big, indeed.
Howe launched the KC Rise Fund in 2016 to ensure entrepreneurs find success locally. "How can we help entrepreneurs to grow here, to stay here, to find capital, talent, and resources?" she asks. "It was all part of building out the KC Rise fund and the entrepreneurial eco-system." (While she was at it, Howe also parlayed that company into a sister organization, Back2KC, to bring wayward talent back to the metro. "It was about finding younger people who are doing cool things—especially on the coast and especially in technology—and encouraging them to come back to Kansas City.")
Howe says what drives her is building a generational economic engine, specifically up-and-comers with unbridled passion and ambition. "We want them to think they don't want to be anywhere else but Kansas City," she says. "We want them to build their own version of what Kansas City should look like. We want them to be engaged in leadership discussions in the arts and civic matters. These 30- and 40-somethings should have a voice and be able to participate. It's cool to see the blooming of new generations of influencers in town."
When asked to describe the company's elevated elevator speech, Howe doesn't hesitate. "It's growing more early-stage investors so we can grow more entrepreneurial companies in Kansas City invested by Kansas Citians." Howe says the company's initiatives include all of Kansas, as well as western Missouri. 
While the KC Rise Fund was born out of necessity, Howe also says that boredom had a bit to do with it as well. She retired in 2015 after spending 32 years in wealth management and says with a grin that she became bored in about two weeks. "So, I called one of my former clients who incubates businesses," she says. That was the genesis of connecting investors to entrepreneurs and vice versa. 
Five years later, the co-investment fund is celebrating its success. Individuals, family businesses, and 17 corporations are involved in the mix. "Collectively, about 100 Kansas City entities are investors in the KC Rise Fund #1 or #2—or both," she says.  
Growth has been astronomical. With 31 portfolio companies, they have raised over $400 million (with about 75 percent coming from out of town). "We've gone from zero to 1,000 employees. Our average wage is $93,000, which is about twice the average wage in Kansas City," she says. "We're growing high-paying jobs that achievers with skills want and we're an economic engine to this city."
Howe is quick to add that when a company sells or is bought, investors get their money back and then many turn around and reinvest into more companies. The pay-it-forward mantra continues to work wonders, not to mention the sheer excitement and engagement the KC Rise Fund has created locally. "I'm most proud of our investors who took a leap of faith and thought this could work in Kansas City," she says. "They believed in it, and we made something really great out of it. I'm excited about all the young people—and some not so young—who want to work in these companies or build their own. You don't have to go to the coast to build a cool company."
In addition to having a wildly competitive spirit (which Howe says she can attribute to playing college rugby), she's eager to help women interested in early-stage companies. "I encourage them to reach out," she says. "I love mentoring them into this world. There is so much opportunity out there."