Given that it costs something like $18 gazillion dollars for a 30-second commercial in this year's Super Bowl, ad agencies always clamor to put out their most memorable, buzz-worthy stuff. Last year, one of those notable, clever TV commercials featured a local business owner.
Who remembers seeing Independence's own Pastor Nancy of KC Weddings 2 Go in a commercial for Head and Shoulders? You know, she drove around in a bright pink wedding van and married people in unusual places—because, well, that's her jam. She literally takes her marryin' act on the road—nuptials à go-go.
Well, we wondered what the mobile clergy maven was up to one year later. We recently caught up with her and here's what we found:
Dish, girl! What's it been like since you were featured in a 2019 Super Bowl commercial that was seen by a whopping 98.2 million people?
"Well, I got a ton of phone calls from people seeing if this was real—like, if I was a real person and actually would marry people anywhere. And a lot more people wave and say 'hi' to me when they see me on the street. I guess you'd say I am recognized more often."
We hear the City of Independence has named February 3 "Pastor Nancy Day" from here on out, yes?
"Can you believe it? Little old me was honored with a proclamation by the mayor. My friends, the city, and Independence Square Association surprised me with a party and proclamation reading at 3 Trails Brewing. I had no idea what was going on until I stepped into the brewery—and total surprise!"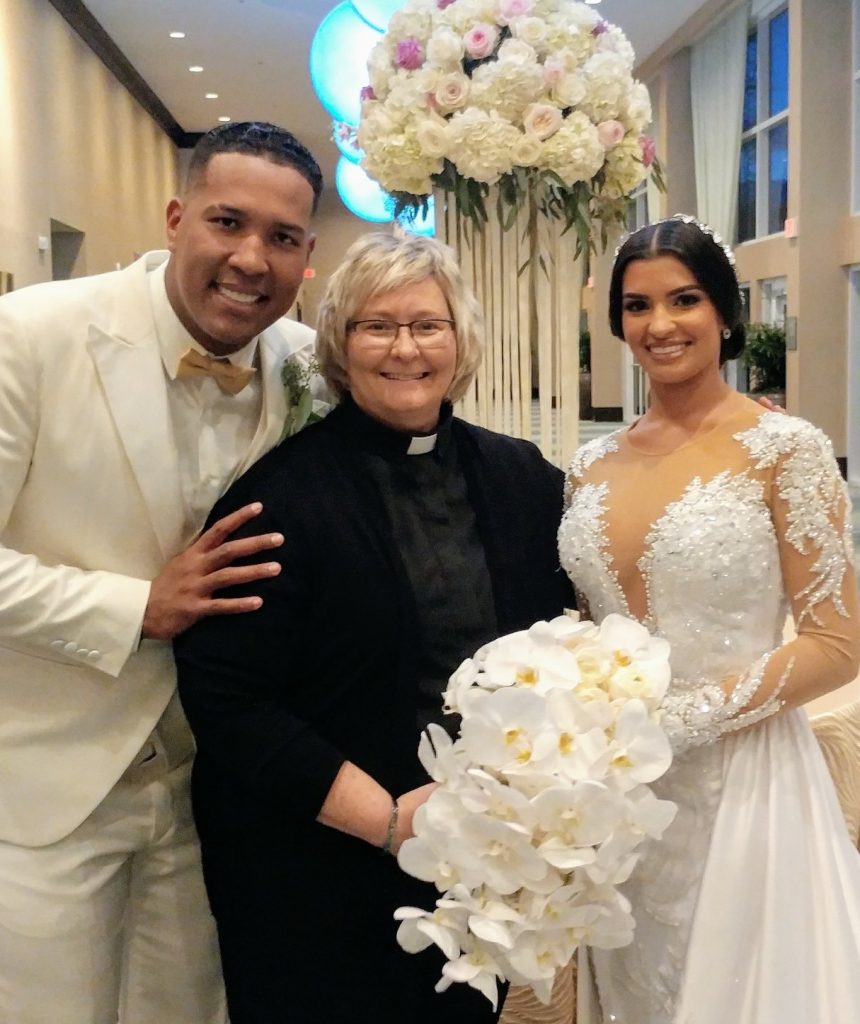 Is it true you will go anywhere and officiate at any wedding?
"It's true.  I've officiated at weddings on boats on the lake, and last year I officiated at a surprise wedding in the parking lot of the Truman Sports Complex before a Royals game. I even officiated Salvy's wedding in Florida. He asked and I said yes. That was something special. It doesn't matter to me where a couple wants to get married or who that couple is. I just want people to be happy."
So what have you been up to now?
"Well, life has been busy. KC Weddings 2 Go keeps me on my toes, and I just opened a new martini/wine bar in Englewood called Winedown 109. I'd love to officiate the wedding for Patrick Mahomes and Brittany Matthews. I'm ready when they are. And I'm always game for those really unique and different weddings."
Intrigued? Want to know more? Hit up Pastor Nancy at KC Weddings 2 Go at 913-244-8528 or e-mail at Kcweddings2go@gmail.com for more info.