A hundred million years ago—well, 2002—ABC's premiere of The Bachelor was a watercooler moment. Could a charming hunk woo one of 25 potential brides-to-be on a new reality TV show? Would they find true love? Would there be 427 subsequent seasons and spinoffs?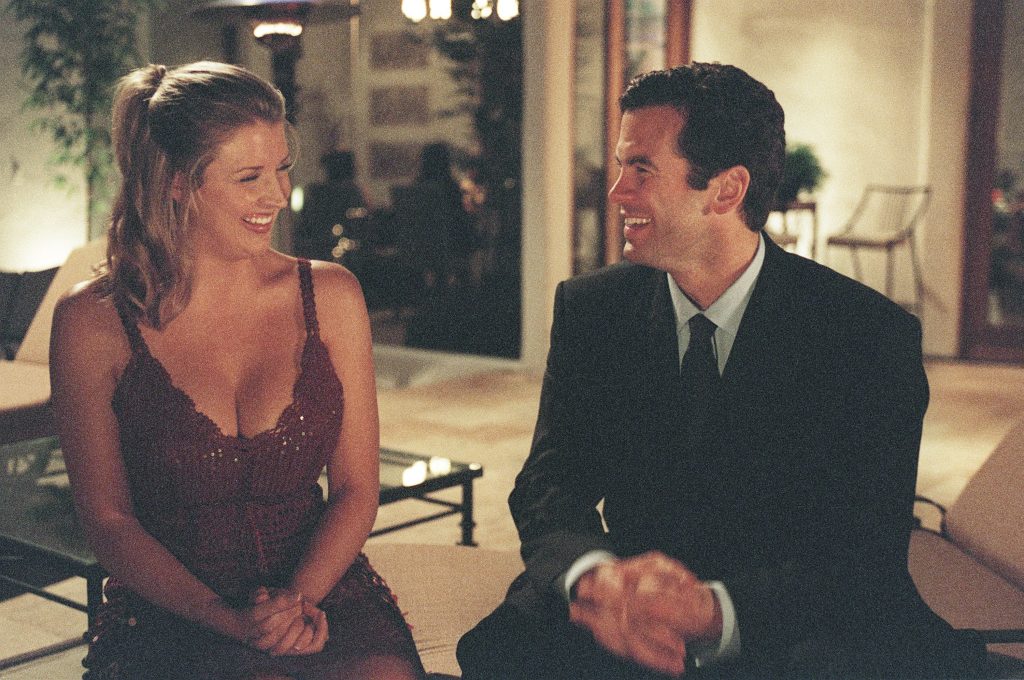 After weeks (and weeks and weeks) of endless courting, Bachelor Alex Michel ultimately opted not to propose to the winner, event planner Amanda Marsh. America was crestfallen. Michel and Marsh—who now goes by Amanda Marsh Caldwell—continued to date, but eventually broke off their relationship.
We caught up with Marsh Caldwell—a Chanute, Kansas native—to find out the good, the bad and the ugly about being one of America's very first reality TV darlings.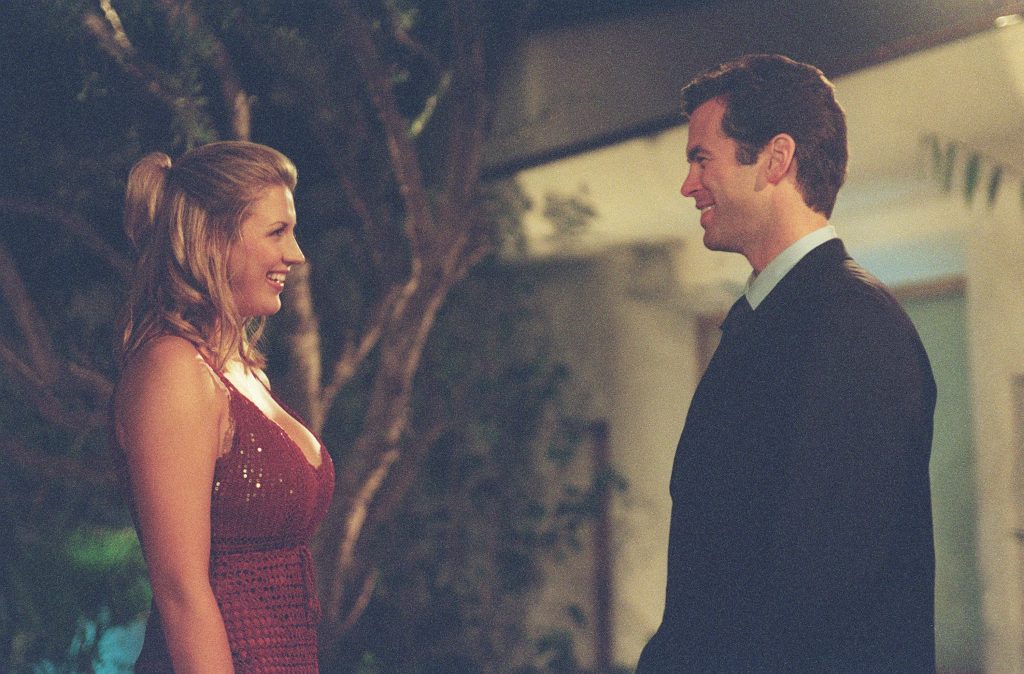 Back in 2002, The Bachelor was a brand-new reality show premise. Did you have any idea what to expect—or what you were getting into?
"The Bachelor was a new show premise—one I had not heard of. I flew to California to move a childhood friend back to Kansas City. (It was my first time to California.) She picked me up from the airport and we headed to Santa Monica's Promenade for lunch.
This is where I was approached by a scout—while sitting outside eating lunch.
As I recall, she shared there was a new dating show on ABC—and asked if I was single and interested. My friend had an agent and we inquired, as I wasn't convinced this was legit. Turns out, it was true. I went in for a couple of interviews that week and was asked to return as one of the bachelorette contestants. I returned to L.A. just a few weeks later to begin taping the show, after my 23rd birthday. It was perfect timing. I had just quit a job and moved into one of my brother's homes. The idea of living in a mansion in Malibu and going on 'exotic' dates could not be turned down. I didn't even look at (Michel's) photos or hear his bio. What did I have to lose?"
What do you remember most about your season—the first season—of the show?
"There are many positive—and some negative—memories from the show. The positive I recall most was how supportive all 25 women were of each other. That just doesn't happen in today's world, unfortunately.
I also remember the anxiety I experienced post-filming. My life was turned upside down. I attended multiple movie premiers, award shows and after parties—but never felt grounded. There was harsh criticism—as I am a 5'8", 140 pounds, size 6 (gasp!) female—both then and now. I was looked at as overweight. I often read 'full-figured.' Thankfully, I do think that the world is improving there, but we still need to appreciate the uniqueness of one another. This is what makes me passionate about my current career."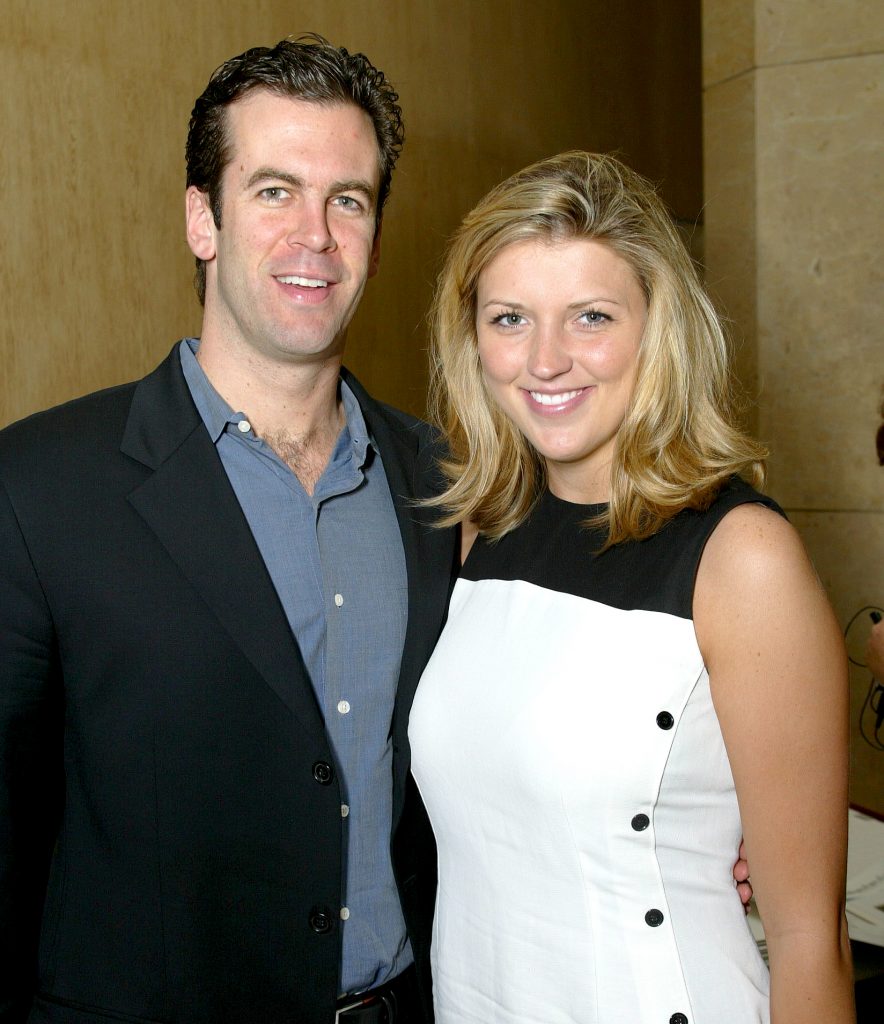 Ooh, we'll get to that. Hold, please. 'Fess up—what are the pros and cons of being a reality TV show ingenue?
"The pros? The exposure to an industry some may dream of—or are simply curious about. The cons? There is so much power in editing—and alcohol. Sure, I said all those things, but many were out of context. I always say, 'Careful what you say—it may and will be used against you in reality TV.' I was 23 and this was a new program. There was nothing to model it after—and you were not aware you were going to become a character."
Do you still get recognized? Inquiring minds want to know.
"Surprisingly, I do still get recognized. They do keep making new seasons after all, with their 25th coming up. The best encounter was on my first date with my now fiancé, Chris Evans. We were at dinner at Café Trio and the waitress recognized me. He had never seen the show and had not known I was on television."
Ha! Did you watch the recent reunion special? What was that like?
"We did watch the reunion. I debated clear up until that day. Who wants to watch themselves dating at 23? What 23-year-old should have a camera following them, especially with an abundance of alcohol?"
You gave Alex the boot in 2003. You ended up marrying a childhood friend, yes? Dish!
"Our relationship did end in 2003. We surprisingly did well, I think—considering I left California having not been able to feel grounded for two months after the show aired. I accepted a great opportunity at 98.9 The Rock as a DJ—with an occasional appearance on Johnny Dare's Morning Show. There is no place like home. That is so true!
I missed KC—which is where I had been living prior to the taping of The Bachelor. Nothing compares to people from the Midwest. But still, I needed to pull back, have some privacy and reset my life. Also, the life of a DJ was not paying the bills. I returned to college and became a registered nurse.
I did marry a childhood friend, but that relationship ended. I have a beautiful daughter from that marriage. After my divorce, I went back to graduate school—while working full-time as a registered nurse and raising a toddler. I focused on my education and career. Ultimately, I have Match.com to thank for my love life. That's how I met Chris. It has taken 18 years to find the love of my life and perfect career.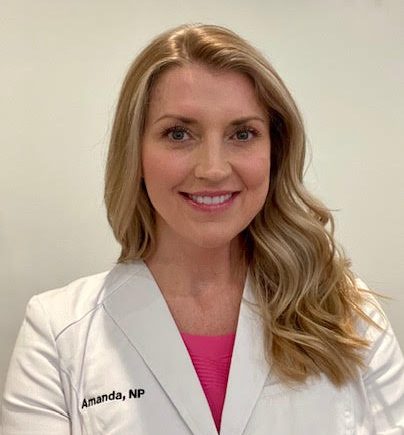 What are you doing these days?
"I am a nurse practitioner specialized in dermatology. I work at KMC Dermatology. I was driven by two reasons: 1) After the backlash of being curvy, full-figured body shamed (I personally find curves beautiful), I have dedicated my life to help others—friends or patients—feel good about themselves. We are our own worst critic. We do not need any extra voices in our head—especially now with social media and all these comparisons in our face. And 2) soon after the show aired, I was diagnosed with skin cancer at age 23. This was eye-opening. I had not been educated or had any awareness about sun protection. In fact, I was the girl with the baby oil and iodine or in a tanning bed.
I currently practice cosmetic and general dermatology. I am most passionate about patient-focused skin care, whether that's helping with anti-aging regimens or educating on skin cancer and skin cancer detection. I like to share educational posts on Instagram."
Finally, do you have an affinity or an aversion to roses?
"I was anti-rose for several years. I do love them but prefer blushing pink."
Interview edited slightly for content and clarity.