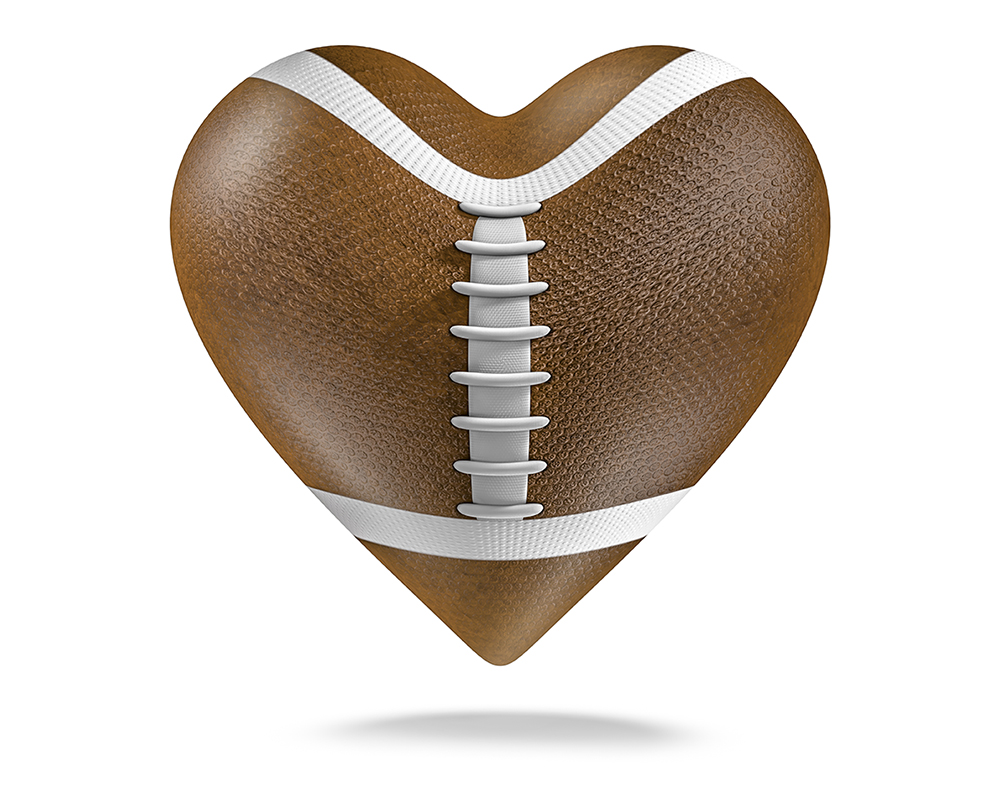 Kansas City loves the Chiefs. Just ask any of the nearly 900,000 fans who lined downtown streets for the Super Bowl parade. Or camped out overnight in 17-degree weather to score Tyrann Mathieu's autograph. Or while exchanging a Christmas-morning worthy grin with the person behind you in the checkout line wearing a number 87 jersey.
And the good news? They love us back. The players have embraced their adopted hometown with passion, making sure to thank the Chiefs Kingdom first after every game. When the helmets come off, they get to work to support local causes that are important to them, often involving children or adoptable animals.
But they do more than just sign checks. These busy pro athletes show up at hospitals, fashion shows, after-school centers, and animal shelters to hand out encouragement and hope.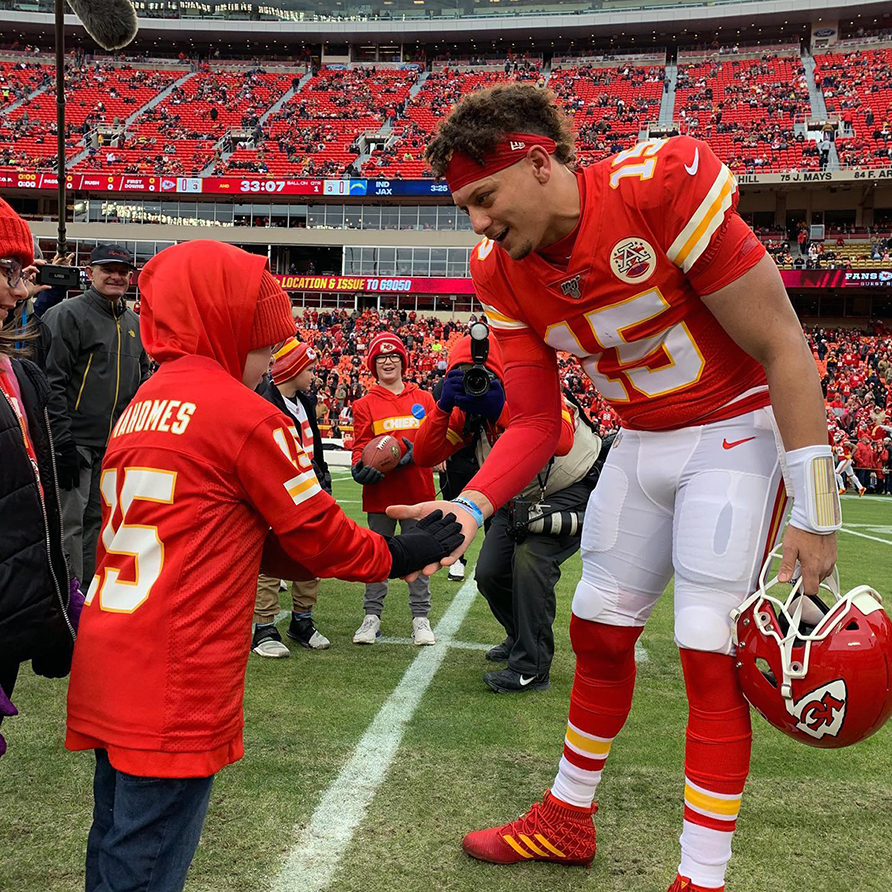 MVP For Life
When Chiefs quarterback Patrick Mahomes II showed up at last summer's Big Slick Weekend, even the celebrities were star struck.
For the last ten years, hometown hosts Rob Riggle, Paul Rudd, Jason Sudeikis, David Koechner, and Eric Stonestreet have invited A-listers from TV and film to participate in a softball game and auction to raise money for Children's Mercy Hospital.
Rudd admitted the loudest cheers were reserved for the quarterback. The extra energy helped take in more than $2.5 million for the hospital's pediatric cancer center, a cause that aligns with "15 and the Mahomies," a foundation the football phenom established in 2019.
The media-savvy Mahomes appeared on The Tonight Show with Jimmy Fallon to share his mission to help "the underserved communities that don't get the same opportunities I had when I was young; kids that are in the hospital that face chronic illness or have suffered major injuries. These are kids that train harder than me by a hundred times every single day."
Children's Mercy Hospital, Boys & Girls Club of Greater Kansas City, Variety KC and Special Olympics of Missouri are just four of the 15 organizations selected by the foundation. And when his girlfriend, Brittany Matthews, created a calendar to promote pet adoptions, Mahomes and several of his teammates posed with adorable pups. Tyreek Hill hoisting a furry Tuppence from Wayside Waifs made a fetching Mr. January.   
Bob Fescoe, host of 610 Sports Radio's "Fescoe in the Morning," speaks about the mutual admiration society between the community and the MVP. "In this era of pro sports, guys don't usually live full time in the city in which they play. Mahomes has bucked that trend and made Kansas City his home. We're lucky to have him as our quarterback and as the face of the franchise and our town.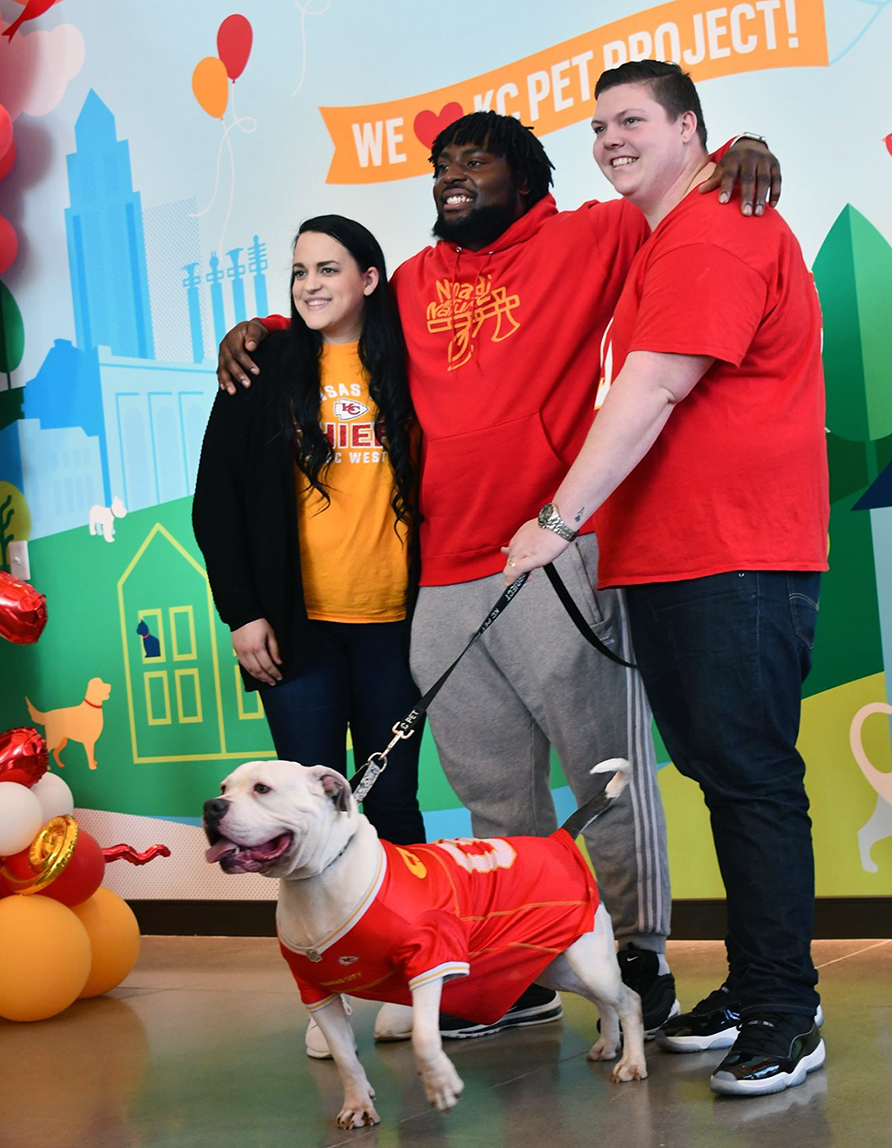 The Big Dawg
Mahomes isn't the only Chiefs pro putting Kansas City on the map. When the team won the Super Bowl, Derrick Nnadi made good on a promise to pay the adoption fee for every dog waiting for a family at KC Pet Project. One of these lucky dogs, a three-legged rescue called Rusty, was renamed Nnadi by his new owners.
The defensive tackle's largesse launched more than 700 news stories around the globe and promped Ellen DeGeneres to tweet, "I hope this becomes the new way people celebrate winning the Super Bowl. I love you Derrick Nnadi." TV show host Rachael Ray, with hashtag FeedItForward, donated a year's worth of pet food to the new families.
Nnadi's foundation also supports Ronald McDonald House and Boys & Girls Club of Greater Kansas City among others.
A Beast With a Heart of Gold
At six-foot five and 260 pounds, Travis Kelce can strike fear in any opposing player. But his soft side comes out when hosting a dance party for pre-schoolers at Operation Breakthrough, a child-services organization.
His bond with Operation Breakthrough started when he invited two of the kids to model at a fashion show benefit in 2015. Kelce's personal support over the years has created valuable exposure for the midtown center.
Growing up, Kelce felt lucky to have a village of family members and mentors to encourage him. Through his foundation, Eighty-Seven & Running, he's committed to giving disadvantaged youths the resources to succeed in areas of education, business, athletics, STEM, and the arts.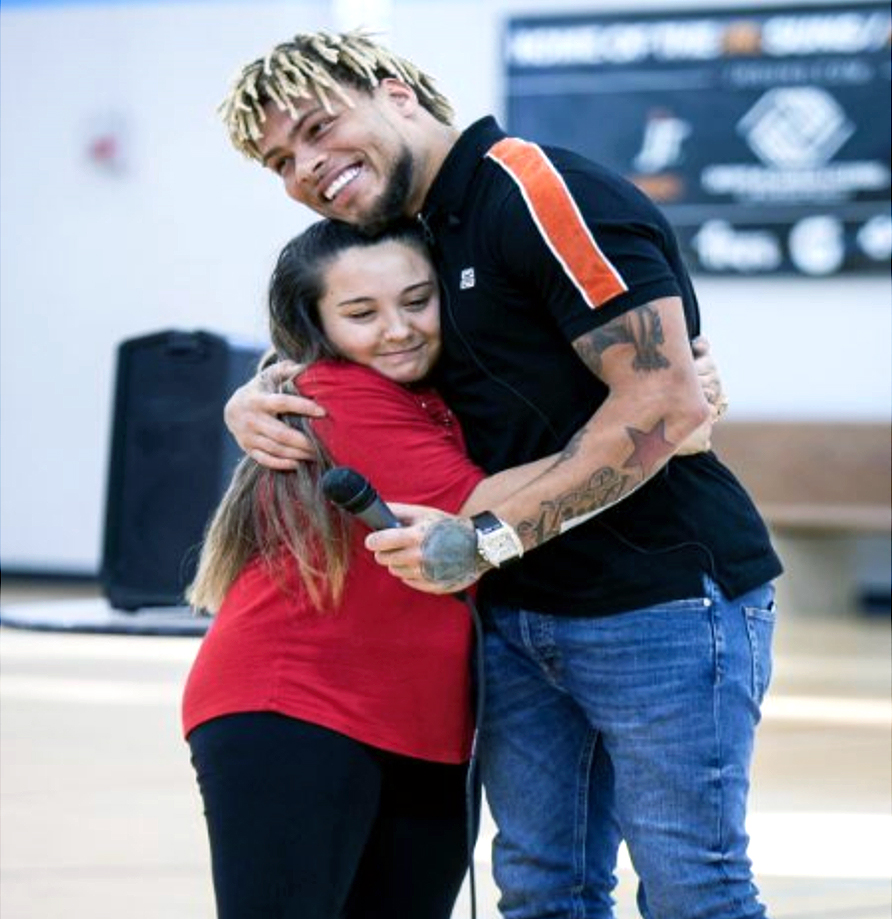 Leader of the Pack
Tyrann Mathieu is a tough guy, but he's no match for a hot car or a walk-in freezer. To raise awareness for neglected dogs, the all-pro safety partnered with People for the Ethical Treatment of Animals (PETA) by personally demonstrating the dangers of leaving an animal in a vehicle during summer or outside in winter.
Mathieu also tackles food hunger by participating in food drives both in Kansas City and his hometown in New Orleans. But his foundation's signature event is a celebrity kickball tournament, a sport he grew up playing at school and in the streets.
It was no easy street for number 32. In a cover profile for this publication, Mathieu said the reason he devotes time and resources to help kids is because growing up, without a mom and dad, all he needed was hope. "I think," he said, "that's really how we all reach our potential—by believing in ourselves, but also having other people pushing us toward certain goals.
"So ultimately, kids need more people in their corner."
For Mathieu, the incentive to reach his potential came from other people believing that "I could be something that I didn't necessarily think I could become."
By helping those at risk in Kansas City—especially children who need role models and encouragement to see their own potential—these Chiefs champions might consider making a minor tweak to the song title Travis Kelce belted out after winning the Super Bowl—You Gotta Fight for Your Right to Succeed.