It's natural to meet someone new and try to find common ground. In Kansas City that could be an alma mater or the neighborhood where you grew up, a favorite vendor at a farmers market or where to get the best sushi or burnt ends. 
And so it is with this roster of Innovators and Influencers—they are as diverse as the readers of this publication. 
They hail from a variety of places: the crowded streets of India, a rural town of 8,000, or Kansas City's Brookside. One owns over 80 patents for inventions, one has a Grammy, and another sings opera. Several devote at least part of their busy schedules to teaching—from sewing to dance, architecture to radiology, and even guitar licks. 
But there's plenty to learn from each individual as they share one central goal: to make this city better—more inclusive, more vibrant, more welcoming.  
Technology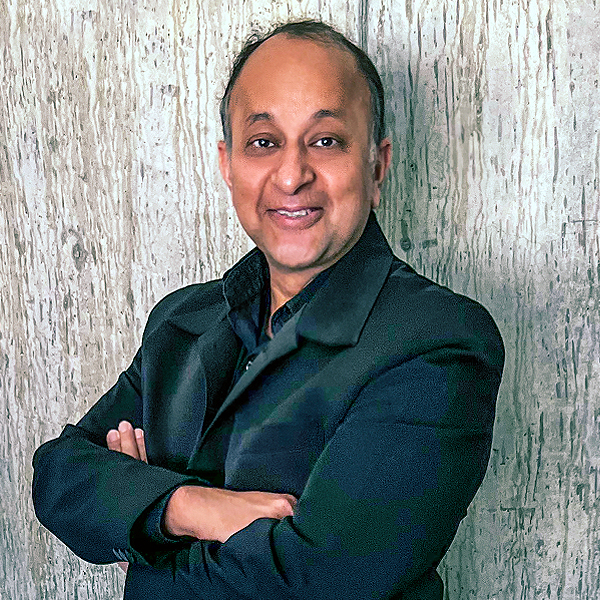 When Shekhar Gupta wanted to help save North America's cattle industry millions of dollars a year, his invention was on the nose. 
Actually, the snout. Founder and CEO of MyAnIML, Gupta developed patent-pending technology that uses artificial intelligence to analyze a picture of a cow's face and muzzle to predict diseases up to four days before the animal exhibits symptoms. 
Once notified, the rancher can isolate the sick cow before disease can spread to the rest of the herd. The potential savings to the country's cattle business is astronomical. It's estimated that diseases and deaths in cattle herds cost U.S. farmers and ranchers more than $70 billion a year. 
Gupta cites one local customer's example from last December, the year the company was launched. Of the rancher's 400 cows, two were ill and immediately isolated. "This particular disease has a 75 percent chance of spreading," he says. "So, in this one case alone, the rancher saved more than $14,000 in a month."
That's huge for an industry with such tight margins—and especially coming out of the financial rigors of the pandemic. 
In developing the software program, Gupta knew he had to make it easy to use. "Ranchers work from sunup to sundown, seven days a week," he says. "We show them how to install the cameras on feeder trucks and other strategic locations, then how to receive notification of any illness via our app, a text, or email." 
Having multi-generation ranchers on his team provides an immediate "I've been in your boots" communication and builds trust. Gupta spends his time in the field—literally—as well. "I don't have an office," says the man who will often drive from Columbia to Manhattan to speak with ranchers about their challenges.
Helping the cattle business save money is a microcosm of Gupta's mission. In 1990, he immigrated from India to the United States—what the rest of the world considers "the land of plenty"—but saw poverty, homelessness, and joblessness, just like in every other country. In 1996, he moved to Kansas City and has been distressed to see a community increasingly in need. 
"That's why, with any product I develop, whether it's business-to-business or consumer-based, it must have a social purpose," he says. "Companies can use my products or systems to save money so they can hire more people and pay them a better wage."
Gupta has passed his generous spirit to his teenage son, who uses profits from developing websites to buy toys for kids every Christmas through the Salvation Army. 
Using technology for altruism. For Shekhar Gupta, it's at the heart of everything he does. 
Sports

Even on vacation in the United Kingdom, Kathy Nelson is repping Kansas City; wearing a red jacket with a Chiefs logo, she holds a blue "We Want the World Cup" knit scarf in front of Scotland's Edinburgh Castle.
A week or so after her trip, FIFA was due to announce the World Cup 2026 host cities; Kansas City was one of 17 hoping for good news. (Fasten your seatbelt, Kansas City. We'll be hosting FIFA World Cup 2026 Games here in the heartland.) But Nelson doesn't have time to pause. She's too busy juggling. 
She's been CEO of the Greater Kansas City Sports Commission and Foundation since 2011 and in January 2022 also took over the helm of Visit KC, the city's tourism agency. 
When announcing her dual titles, Mayor Quinton Lucas praised her many leadership skills including kindness. 
It's an apt description for one of the most powerful women in a city known for its niceness. Does that help lure big events to town? "Yes, because kindness helps build relationships," she says. "But more than that, we have proven we show up. We follow through on details, and we earn the trust of everyone we partner with."
That shoot-and-score attitude will be on display when the NFL Draft comes here in 2023. "This will be the biggest event we've ever hosted," Nelson says of the multi-day fan festival that's estimated to make a $120 million economic impact. 
Union Station will be the main site for the NFL Draft, the same camera-friendly backdrop for the Royals' World Series victory party in 2015 and the Chiefs Super Bowl celebration in 2020.
The Super Bowl parade remains one of Nelson's pinch-me moments. "Being part of the team that coordinated that incredible sea of red was a thrill." 
Kansas City is also in the running to host the 2031 and 2033 Rugby World Cup Tournaments. It's estimated that more than four million fans could attend the men's and women's tourneys.
Among countless awards during her career, Kathy was enshrined into Missouri Sports Hall of Fame in 2020 and earned the Team KC and KC Area Development Council's MVP Award in 2022.
But her most prized accomplishment is raising two daughters who follow her commitment to volunteering, a practice she learned from her own parents. "I watched my mom and dad volunteer for everything growing up," she says, "from schools to our church, to the polling places. They instilled in me a desire to build a strong community." 
That's why you'll most likely see daughters Haley and Hannah wearing volunteer T-shirts at a local sports event. Especially during the 2026 World Cup.
Political Activism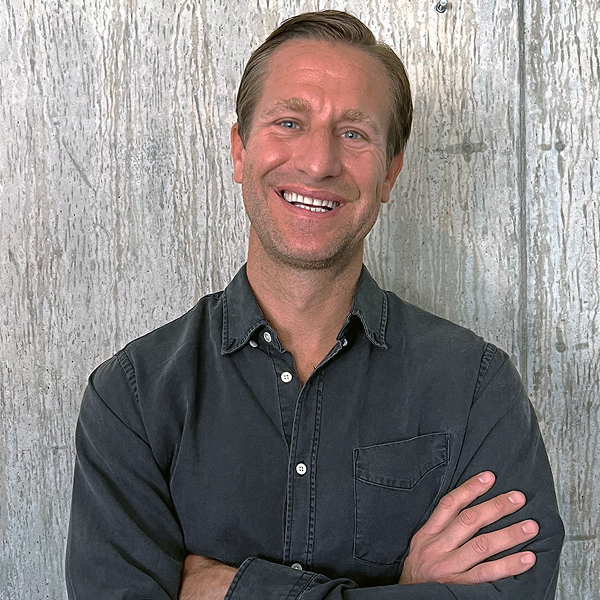 The individuals are in this article because they're doing things right. One is here because he did something wrong, but for all the right reasons. 
Typically, a blunder is confessed privately to a spouse or colleague. Brandon Boulware did his mea culpa in front of the Missouri State House in 2021. 
He spoke during a hearing on a resolution that would ban transgender high school athletes from participating in girls' sports in Missouri. The video of his compelling testimony—as a father of a transgender daughter—went viral on social media. The ACLU clocked the number of views at 20 million. 
He was there to share the story of how he'd kept his young daughter from wearing girl clothes or playing with girl toys. "I thought I was doing the right thing because I didn't want her to be teased or get bullied."
But during his testimony, and even now, a year later, his voice catches when he admits, "I was doing this for myself, too, so I wouldn't have to answer uncomfortable questions."
Once he realized his misguided actions were hurting his child, he says, "I got it. Your number one job as a parent is to protect your child. To hold onto that child's spirit. To keep that light lit." 
By forcing his daughter to act like a stereotypical boy, she was miserable with no confidence and no friends. When Brandon changed his stance, the transformation was almost immediate. She grew her hair long, dressed the way she wanted and joined a girls' volleyball team. 
"I think my testimony resonated with so many people because I expressed that it's okay to have those initial, selfish thoughts like I did. That's your instinct.
"I tried to point out that this isn't an abstract issue to help legislators win votes. This has an impact on real people. And that people can evolve and develop like I did."
Boulware made his case with a quiet, measured rhetoric. "It's counterproductive to try to shame or yell at the people making hard decisions," he says. "I wanted to develop a connection; to show political leaders that we're not so dissimilar even if we may not initially agree on the transgender sports issue." 
But it wasn't the media buzz that impressed Boulware the most. It's the dozens of positive emails and phone calls he received from people he considers staunch conservatives, including legislators. "They expressed thanks for helping them see this issue from my perspective. A father who simply wants his daughter—and so many like her—to be who she is." 
Some told him they may be working privately behind the scenes, he says. And that's just fine. Reaching and educating new advocates may be one reason the anti-transgender bill died on the house floor for the past two years.
Arts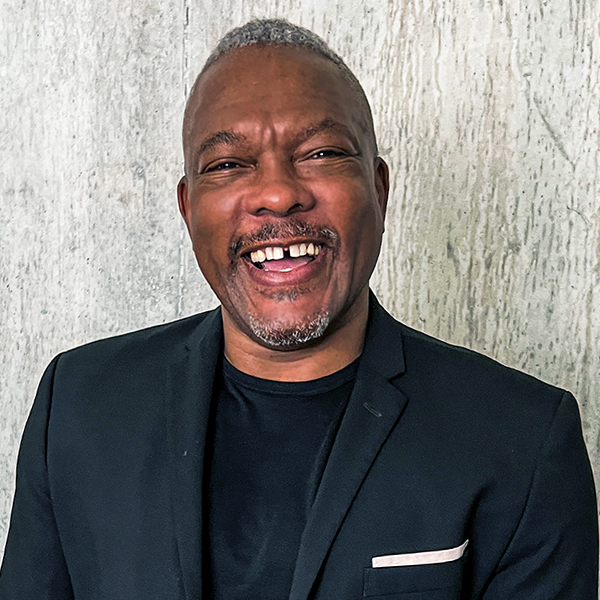 What does it mean for Gary Abbott to always have "Guggenheim Fellow" associated with his name? "I'm still flying high," he says about the annual award given to mid-career individuals who show exceptional promise. This year, more than 2,000 entries were received, and the field was narrowed down to 180 winners. 
As a professor of dance at the University of Missouri-Kansas City, it's especially gratifying to join the ranks of other choreographers and teachers, such as Alvin Ailey and Martha Graham. 
Abbott credits the teachers and mentors who made him into the artist, dancer, and person he is today. "I've been so blessed to have people in my life who were so generous," he says. "Who let me create anything I wanted to create." And, he adds, put up with him while he struggled and ultimately flourished. 
Chief among them is Barbara Sullivan, his first dance teacher at the Atlanta Dance Theatre in his hometown. "She was stern and yet patient," he says of the woman who recently passed away. "She taught me the importance of being serious about my work, and yet to enjoy it because you have to have joy with something that is so demanding."
Abbott spent ten years at Denver's Cleo Parker Robinson Dance where he continued to thrive as a choreographer. He says about the company's founder, "Cleo is just brilliant; a strong and passionate and hilarious lady who cares about people. She taught me about generosity of spirit, and how to treasure the people I work with."
He hopes to instill those same attributes in his students. "My biggest thing is being authentic," he says. "This is an honest craft; you can't take it back to the studio to remix." 
It's also a rigorous craft, and Abbott likes to challenge any student or ensemble under his watchful eye. Along with the UMKC Conservatory, he's choreographed and taught at universities and workshops worldwide including Deeply Rooted Dance Theater in Chicago and Kansas City's Wylliams/Henry Contemporary Dance Company. 
One of his signature dances is Parallel Lives, a staccato piece that's as demanding as a Stephen Sondheim song. Abbott laughs at the correlation. "It's true. With a piece this intricate, dancers have to rely on each other, trust each other, bond with each other to get through the steps." 
He says the moves reflect women's strengths, something he knows about; he was raised in a household of eight females. "It's about women of all walks of life who find ways to support each other." 
It also reflects the poor and disenfranchised. "Sometimes," he says, "the people who have the least can be the most generous."
The struggles of Black and Brown people will be the inspiration for his next choreographed piece, Breaking the Dam: Mass Incarceration. The dance, which he plans to premiere around this time next year, will be created in appreciation of his Guggenheim award. 
Architecture &

 I

nterior Design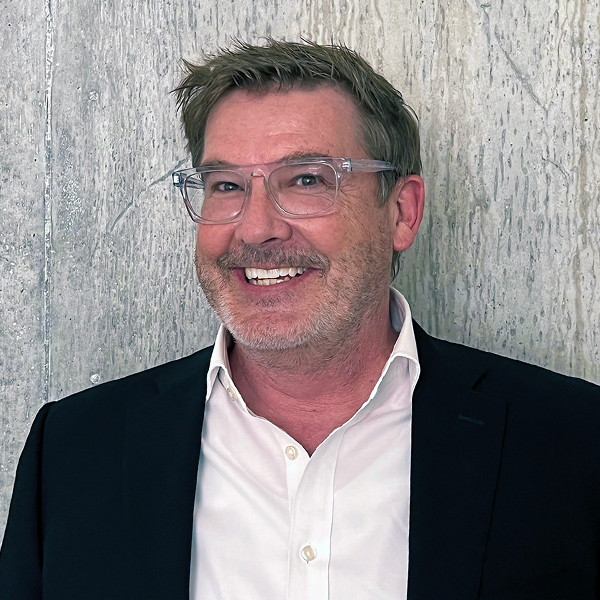 David Dowell has the best of both worlds. He shares two homes with his wife, Kathy Aron Dowell: a peaceful abode in the Flint Hills of Kansas and a condo in the Crossroads Art District. 
His offices, however, are wherever his work takes him. He ticks off a few of El Dorado Architect's 25 projects in various stages of completion around the globe. 
His team just finished an art-filled public space at Mayo Clinic, which Dowell describes as world-class as the center's medical care. 
In the plains of Kansas, planning is underway to expand the Volland General Store's art gallery and studio space. The result will be a dynamic community hub. 
Drive by the Kansas City PBS studios on 31st Street and you may see a huge parking lot behind a chain-link fence. David sees a dramatic new space for what he calls a community treasure. The re-envisioned home for KCPBS, Flatland, and 90.9 The Bridge radio station includes refreshed existing spaces and creating new ones. "The end result will be a healthier, more flexible and functional place to work and host events," he says, with abundant light, indoor and outdoor spaces, gardens, a welcoming hospitality area, and a screening room. 
Dowell is also excited about the Kansas City Zoo's Aquarium, a project to be completed in 2023. "People think of an aquarium as entertainment," he says, "but what they may not know is that our zoo does amazing conservation work. This new development will help further that mission while engaging the visitors' emotions, sparking curiosity, and building a passion for the ocean." 
But perhaps El Dorado's most impressive commitment—certainly its largest to date—is the Convergence Canopy in Riyadh, Saudi Arabia. Phase one design of Al Masar, a linear park system that spans the city of Riyadh. Dowell's team is collaborating with a handful of world-class architectural and landscaping firms including Coen+Partners. When finished, the multi-billion dollar, 82-mile-long health and wellness corridor will include trails, water features, cultural facilities, and public art. 
That public art aspect has been a touchstone for Dowell throughout his career. El Dorado partners with artists and curators whenever possible. For instance, when it renovated the Crossroads Hotel, the team worked with Tiffany Thompson and Hesse McGraw. The 131-room boutique hotel includes a gallery and studio space that allows for exhibitions, artist commissions, and performances. 
Despite its growing client list including new opportunities stemming from a new office in Portland, Oregon, El Dorado has just two partners and 28 staff members. "But for a firm that's really intimate and detail oriented," Dowell says, "that's as big as we want to be." 
Four or five employees were once his students at Design+Make at Kansas State University. "It's kind of a prolonged interview," he says. "It's not why I teach. I do it because I love it, and because I learn so much from the students every year."
Music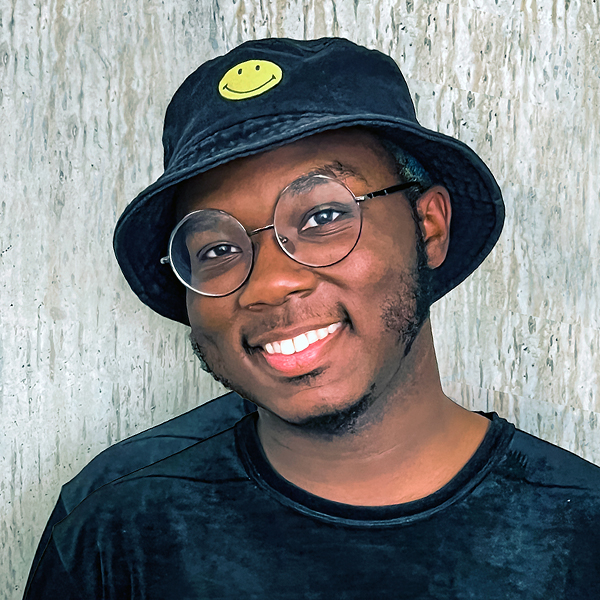 Some musicians grimace while hunching over piano keys or gripping a guitar, as if to demonstrate that making art is hard, yo. 
Not Justus West. Whether on stage or in his living room demonstrating a technique on YouTube he may not even realize he's smiling "That's been my thing since I was young," he says. "It comes from my love of the instrument, the joy of trying something new and nailing it.
"Even if I'm at a gig and playing someone else's music, I try to covertly bring in something fresh. I try to really connect with the music and think about the message it's invoking. And that makes me happy."
He comes by his talent naturally. His mom, Charmelle Cofield, is a successful singer-songwriter-producer with two gospel albums to her name. She's sung backup for mega-stars like Beyonce, Tech N9ne and Mary J. Blige.
So, it should have been no surprise that West had a gift. One day he watched his mom write a song on her guitar, then leave to meet with a producer. By the time she returned home her eight-year-old firstborn had learned to play it by ear. "It's time for you to take lessons," she said. 
By the time he was 11, they began performing together at church. But it wasn't until the duo played at 18th and Vine's Blue Room that he felt the real power he had over an audience. "We had to get special permission for me to even be there at my age," he says. "I was the Kid on the Vine."
 At 16 he won a national competition to perform on stage with Vince Gill in Nashville—grinning the entire time. "I freakin' love him," West says of the musician best known for country music. Wait, country music?
That's just fine with West, who doesn't want to be pigeonholed into any specific genre. "Soul, fusion, gospel, modern pop, hip-hop, R & B, sonic, country, jazz; I don't want to box myself in," he says. 
By 18, West was touring and writing with names like John Mayer, Ty Dolla $ign, Miguel, Jazmine Sullivan, and John Legend. That last collaboration earned him a Grammy for co-writing and co-producing a track on the Bigger Love album. 
Did he attend the Grammy award show? "I didn't even watch it on TV," he says with a laugh. "I was nominated two times the year before, but I'm not all that into industry stuff. Maybe I will be someday."
If his discography reveals a signature style, it's an ambient, melodic sound with harmonic vocals. But that doesn't mean West doesn't like to shred, his fingers moving at lightning speed on the guitar strings. 
The 23-year-old recently performed at Knuckleheads and The Ship and is looking for additional venues. He's excited to drop his new single, House Cats, in late July, and is working on a new album that he says will "tie in the last few years of where I've been and where I'm going. I want people have a clear understanding of who I am."
Healthcare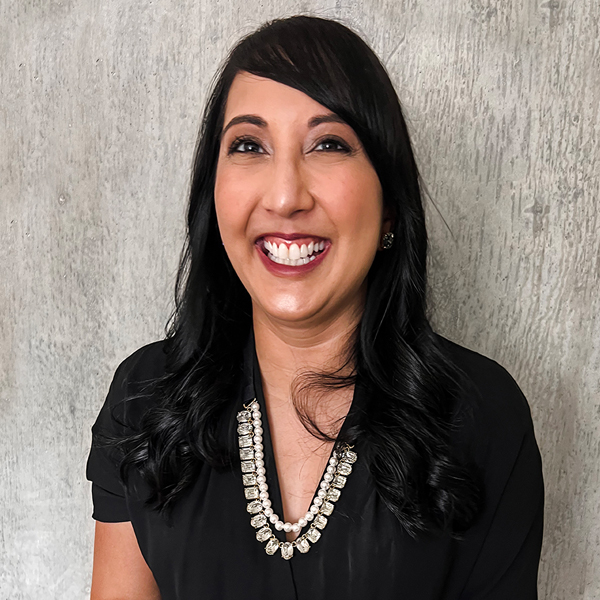 With so many awards and accomplishments at such a young age, does Amy Patel think she'll see "Home of Dr. Amy Patel" marking the entrance to Chillicothe, Missouri? "No," she says with a laugh. "My hometown is known as the Home of Sliced Bread."
Civic recognition aside, Patel says she learned a lot from growing up in a rural community of 8,000 residents, starting with lack of access. There was only one female doctor in the entire town and patients had to drive to Kansas City for specialized care. 
At one time she considered returning to Chillicothe as a primary care physician but found her calling after a rotation in breast radiology during medical school. "It wasn't just the incredible advances being made in breast imaging," she recalls. "It was the patient care aspect, how we can connect with them on a personal level." 
By age 31, she was a clinical instructor of radiology at Harvard Medical School. But she missed the Midwest, so when she had a chance to become medical director of the Breast Care Center at Liberty Hospital, it was an easy yes. In 2020, she became a partner at Alliance Radiology, a division of the hospital. In total, she's part of an extensive team that provides health services to one-quarter of Missouri, including rural areas. 
In fact, her mission is to provide quality breast care to every patient, no matter the location, age, socio-economic status, or gender.
Yes, gender. Patel points out that 1 in 800 men will develop breast cancer. She's also attuned to the special needs of transgender patients. 
Another group she feels is underserved is people of color who may have no insurance or be fearful of the medical industry. Before the pandemic, she would meet with women in Black churches after service to answer questions, dispel myths, and build trust. 
Being a person of color hasn't held Patel back. Neither has being a woman. At the University of Kansas-Wichita she was the first female chief resident in an all-male program. "I was elected by my peers, not appointed," she says, "which meant a lot to me. I wanted to set a precedent for other women in the years to come."
Patel continues to be a role model for other women entering her field as an assistant professor of radiology at the University of Missouri-Kansas City School of Medicine. Of her students she says "I am just blown away. These women can conquer the world. I come back refreshed because this generation is giving me so much hope."
Patel is also providing hope; she was involved in helping pass the Missouri legislative bill to expand insurance coverage for breast cancer screenings, especially for younger, at-risk patients. 
So, what does this remarkable woman do to relax? She takes opera singing lessons. In fact, she gave up a scholarship to UMKC Conservatory to attend medical school. Her patients, colleagues, and students think she made the right choice.
Fashion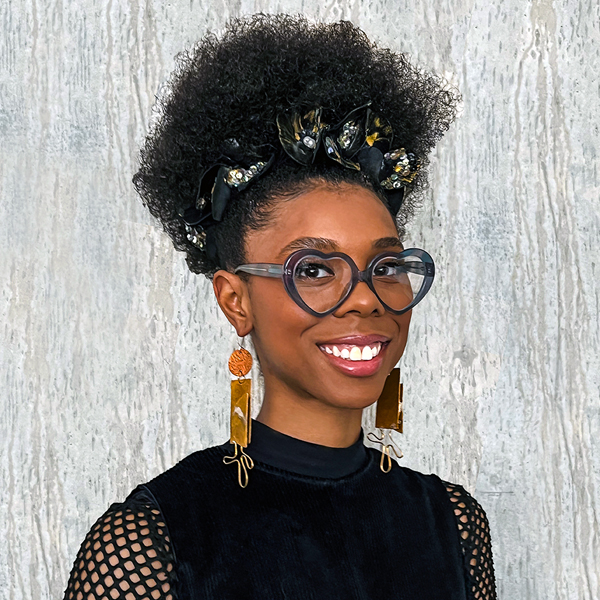 There's a full circle at play in this fashion designer's life: Whitney Manney taught herself to sew when she was 13 by taking apart then reconstructing thrift-store clothes. Now her accessories can be seen on the TV show Bel-Air, a remix of the popular Fresh Prince of Bel-Air series.
Seeing her signature colorful graphics on screen is just one of several big moments this year, including partnerships with Joanne Fabrics and Velcro. "I just remember to keep myself in check," she says. "Some people work for 20 years to get these kinds of opportunities."
She's done it in the decade since graduating from the Kansas City Art Institute. Will she allow herself a pat on the back? "A quick one," she says, then gets back to her to-do list. 
It's a long list for a woman who has worked hard to create her own career on her own terms. One driving force is the mantra CSHP, which stands for create, stunt, hustle, and pray. 
Three of those come naturally, but then there's stunt—learning to have the confidence to engage with the public while wearing her WM Brand. "When I'm out, I want people to get the full Whitney experience." 
While she is a one-woman enterprise—she designs, creates her own textiles, makes many of the garments, and maintains a robust online presence—Manney will never say she's done this alone. 
She credits her parents for teaching her entrepreneurial skills and instilling a rigid work ethic. When starting out, Manney worked two or three part-time jobs in addition to putting in 30 hours a week in the studio. "I don't have the luxury of waiting for inspiration. I have to keep to the system. Sometimes I feel like I'm still in school with a project due tomorrow." 
Manney's not resting with recent successes. She's expanding her studio space with a goal of owning a building. She has a new collection coming out soon and continues to look for partnership opportunities with media production companies and retailers. For instance, right now she's dyeing 72 sweatshirts for local fashion shop, Cherry Co. And for the ninth summer she'll be teaching sewing skills to kids through HALO Foundation. 
What's not on her immediate radar is participating in a local runway show like West 18th Street or Kansas City Fashion Week. "My last runway show was in 2013, and I miss it," she says. "But I'm a small shop and creating so many looks is a big commitment. I have to keep the lights on." 
That tug of war—the buzz of seeing your work on the runway versus making money—is a hard call for any artist. The battle is reflected in two songs playing behind the hum of Manney's sewing machine on a recent late night: Anita Baker's Body and Soul and Puff Daddy's It's All About the Benjamins. 
Food & Beverage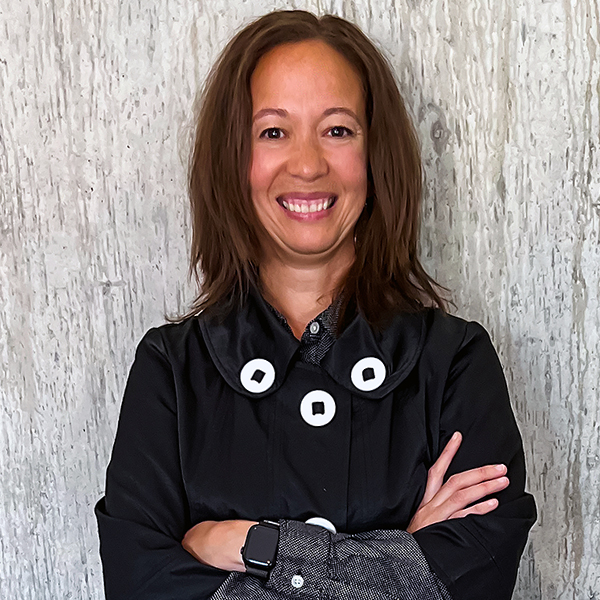 Fans of Rachel Kennedy's Cubano sandwiches and torrejas, a Cuban-style French toast, used to track her Plantain District food truck through social media. She dealt with the typical problems of a nomad food provider's life: finding viable locations, dealing with rules and legal issues, and attracting crowds. And she knew she wasn't the only one.
That's when Kennedy put her dual degrees in business and dietetics on the front burner to create a permanent location for local food vendors and retail shops.  
Rather than food trucks, she envisioned reconfigured shipping containers, a relatively cheap and plentiful resource that was just starting to gain attention in commercial and residential markets. She used her daughter's Lego blocks to develop the blueprint and pitched the idea of an open courtyard ringed by the containers to civic leaders in North Kansas City. The resulting Iron District opened in 2019. 
"It thrived, due to so many pluses," Kennedy says. "First, it costs so much less to buy and renovate a shipping container than build or purchase an existing stand-alone restaurant." It became an easy-access incubator for chefs who wanted to test a concept or menu. 
The open-air concept turned out to be the Iron District's saving grace during Covid. "People felt safe going there," she recalls. My husband and I would spend every weekend there with our 5- and 8-year-old daughters. So that's what they remember from that time; eating fun food, reading books outside. That became their new normal."
Kennedy watched her vision succeed and by 2021 knew it was time to hand the reins to someone who could continue to grow and develop the project. "I found the perfect person to take over," she says. "Madison Moore is a young, smart woman who thrives in this fast-paced environment. 
"She's also a whiz at marketing and social media, something crucial to attracting new consumers and businesses." 
On a recent Friday night, the small city within a city was humming with couples, groups of friends and families, some with dogs, gathered under colorful patio umbrellas. Tables overflowed with an array of options including tacos, black-bean burgers, wontons, pizza, beer, cocktails, and sodas. 
The calendar is filled with trivia contests, live music, DJs, and retro-cocktail nights. Retail shops offer fashions, gifts, and décor. 
Kennedy calls the Iron District "the little engine that could." By leaving on a high note, she's now putting her experience to use on a project she says is massive. 
Along with two partners, she's creating SERV, a food and entertainment venue that will become part of the Promontory mixed-use development in Overland Park, which includes 300 apartments with more on the way. 
Kennedy isn't ready to disclose all the elements that will make SERV a success, except for one: pickleball courts. Looks like her family will soon have a new place to spend weekends. 
Nonprofits

Klassie Alcine apologizes for being late for a phone call. She had a good excuse: she was consoling a woman who'd just lost a family member to gun violence. 
It's just one of the tragedies she deals with daily as the president of KC Common Good, a nonprofit founded to address the root causes of violence in our city. 
One of the first steps is to connect people in need with resources. In 2021, KCCG launched Community Connector, an online list of community services, financial assistance, government offices, addiction and mental health services, and more. The portal is anonymous, continually updated and mobile-friendly because over 60 percent of users access it through a phone. 
And it's working. Alcine spoke of a woman who had to choose between buying diapers and putting gas in her car so she could go to work. She was connected to the Happy Bottoms organization. 
KCCG also maintains the Community Calendar to consolidate local events, programming, and meetings. Resources include job fairs, food drives, and volunteer opportunities. 
The organization's focus on at-risk youth compelled Alcine to spearhead the Working for Youth program, which found paid internships for 400 kids last summer. "The outcomes are remarkable," she says. "Students make money, get valuable work experience and have something to be proud of. Programs like this can keep kids in school so that more of them graduate. 
"We hear from kids who say, 'I won't make it past 16.' This gives them hope for a future, possibly for the very first time."
The program is now part of ProX, an initiative tied to the Kauffman Foundation's Real World Learning network with more than 20 other partners such as the Chamber of Commerce. This summer, more than 500 students will work as interns at more than 100 companies including CBIZ and Ruby Jean's Juicery. 
While Alcine is thrilled with the program's success, there are still moments during her day that bring her to tears. "We get six to eight requests a week to cover funeral costs," she says. 
So how does she maintain the joyful leadership she's known for? "I just think about the softest voices in the room," she says, something she learned as political director for former U.S. Senator Claire McCaskill's reelection campaign in 2012. "Claire used that phrase often; those soft voices were usually women and children."
Alcine found her own voice when her mother suggested she take a debate class in high school. As she gained confidence, she transformed from a feeling of unworthiness to a young woman with purpose. She had plans to become a criminal defense attorney until, while at UMKC, a supervisor told her, "Your personality is way too big to be a lawyer. You need to work in politics."
That decree may come true. When the timing is right, Alcine plans to run for the U.S. Senate. "That's where I can affect real change."