Kansas City's newest sports team, Kansas City Outlaws, is making its debut ride into town August 5-7 during the PBR Outlaw Days at T-Mobile Center in the 2022 Professional Bull Riding Team Series, a newer and flashier team competition in U.S. bull riding.
One of eight teams in the country, the Outlaws had the first pick in the May 23 draft which secured Dalton Kasel, who ranks sixth in worldwide standings for bull riding, on the team's roster.
IN Kansas City caught up with the bull rider for an interview before he makes his Kansas City debut.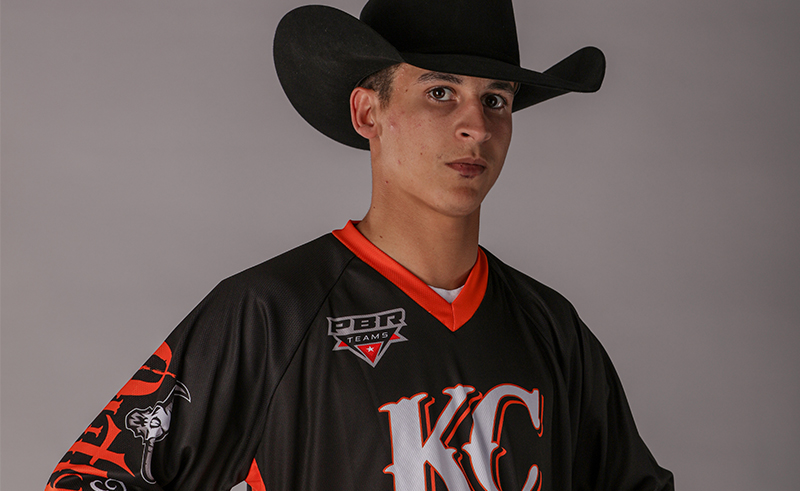 By the time you were three, you were "riding the bull" on a wooden rocking horse. What sparked your interest in bull riding, and when did you decide to make a career out of it?
My dad and I would watch football games in the living room. After the football game, bull riding would come on, and it just caught my eye. I loved it. I thought it would be really cool to go into bull riding professionally, but I didn't think it was even a possibility—even when I started (at age 14) it wasn't until I was 18 or 19, I realized I could make a career out of it.
You were 14 when you got on a live bull for the first time. What was that like?
The first time I got on it was so nerve-wracking. Thinking back, I was extremely ignorant and had no idea what was going on—but I stayed on that bull and took it as a good thing.
Bull riding is a brutal sport. You've experienced several serious injuries like a lacerated kidney in 2018. What motivates you to keep getting back on?
I have had a lot of injuries—two groin surgeries and that lacerated kidney. I think it just comes down to how much I love bull riding. Even with all of that happening, I just can't quit.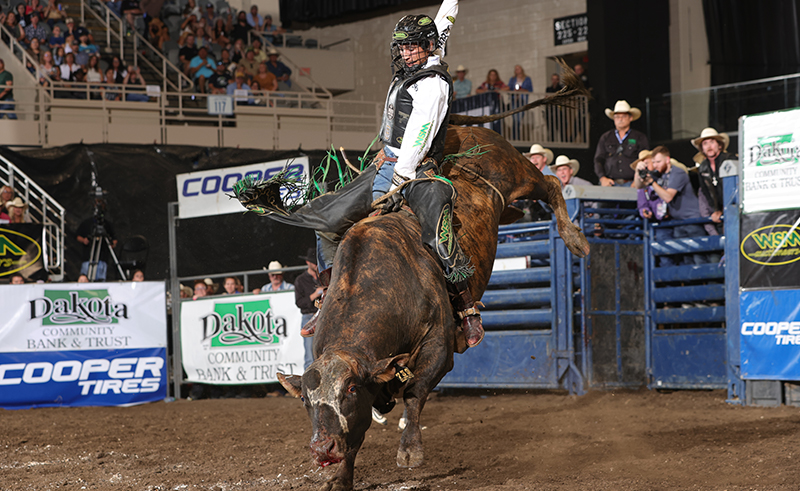 The goal of the sport is to stay on the bull for eight seconds. What's usually going through your head when you're on that bull?
Being professional athletes, our bodies just know what to do. If you can stay out of your own head and not think too much about it, that's best. If you're feeling confident and you're able to kick loose, you'll get more points because it shows you are in control of that bull.
What drew your interest to the new PBR Team Series you're competing in as part of the Kansas City Outlaws?
It keeps me doing what I love, and I get to be on a team. As a team, you have all these other guys that have your back. We're all out there for the same goal, and when you get a team behind you, it's so encouraging. Each and every one of us are true cowboys, and [coach] J.W. Hart is tough, and he has the mindset for our team to be tough individuals. We all try really hard, and that goes a long way. I'm so excited to have a city behind us and show everybody how much hard work we've put in to do what we love—and we can draw people into the sport we love.
Is there anything about bull riding you really appreciate that audiences might not know about?
I think there are a handful of misconceptions including that the bulls are being harmed, which is the furthest from the truth. I have bulls myself, and we treat them like top-notch athletes. They get the best feed, they're on healthy diets, and they're in the best shape they can be to go buck. People also think that bulls are mean, and not very often are they mean. They have a bond with you because you feed them every day and exercise them every day. They know no one is trying to hurt them, so it's really neat to know that.