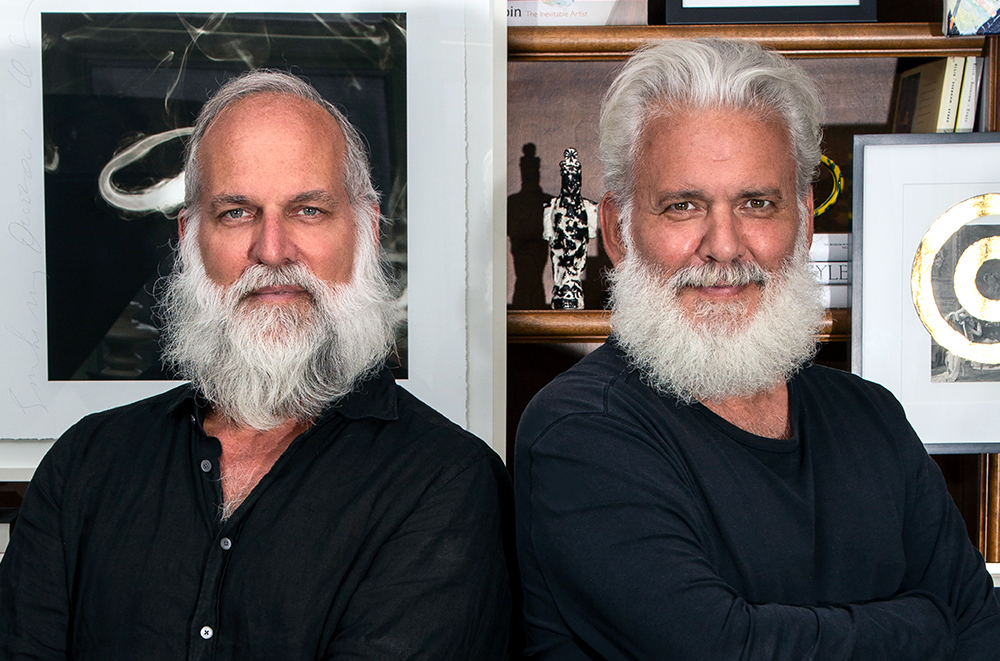 With a career as an interior designer with noted architectural firms—most recently as the director of design for the DLR Group and director of design for HNTB—Scott Heidmann knows a thing or two about creating ambience for work and hospitality.  His son is an artist. His collaborator, Ken Petti, now creative developer for the pop-ups, has a background in fashion marketing. So perhaps it's not unlikely that space + art + pandemic = the pop-up Heidmann Art Salon, a venue with a new collection of artists each time. Feel-good space meets art-buying public.
In September, his pop-up at the Crossroads Hotel drew socially distanced gallery-goers attracted to this one-of-a-kind event. November's pop-up Santa Paws will usher in, as Heidmann puts it, the holiday season for the salon. Says Heidmann, "We have a special series of events planned for December, Santa Cause: Random Acts of Christmas." To get on the list and be in the know, follow him on Facebook: @heidmannart
How did the pop-up Heidmann Art Salon get started?
Ken Petti and I went to a private party in New York that inspired the idea.
Your interior design work for noted architectural firms has included such projects as creating interactive workspaces for SR Collective in the Crossroads and hospitality areas across the country.  What is your particular vibe and how have you brought it to your pop-up art gallery?
When it comes to design aesthetics, my belief is everything in a room should have a conversation with each other—art, design, people, and materials. Ken Petti and I took this framework and conceptualized our salons and their thematic identities from there.  We aim to bring a different experience to each salon for our invited guests.
What inspired you to get involved in the arts, most visibly with the Kansas City Art Institute and Kemper Museum of Contemporary Art?
Ken and I share a great passion for the arts and welcome opportunities to partner and collaborate with many different art entities. The Kemper Museum and KCAI presented us with tailored opportunities to make a creative impact with them via ROAR, the Kemper Museum 20 years young, and interpreting ART POP at KCAI.
What is it about Kansas City that nurtures your creative endeavors?
There are lots of creative people in Kansas City. It is a very energizing and exhilarating place. New prospects arise all the time. We remain very inspired.