Songbird and KCK-native Janelle Monáe is a good sport. In our recent interview with her, we were supposed to talk about her upcoming headlining performance for Open Spaces at Starlight Theatre. Mind you, we did talk about that. ("Kansas City! Get your tickets!" she hollered.) But because we have a short-attention span, the conversation quickly turned in to a random smattering of randomness.
We peppered questions with wild abandon. Monáe answered with her usual flair and panache. Like we said, she's a good sport.
M2: What is the last thing you listened to on your phone?

"Oooh, you caught me off guard. Actually, I was listening to a song in my hotel. I told Alexa to play Miles Davis. And I was listening to an original song by Deep Cotton, but the title isn't out yet and I don't want anybody to steal it."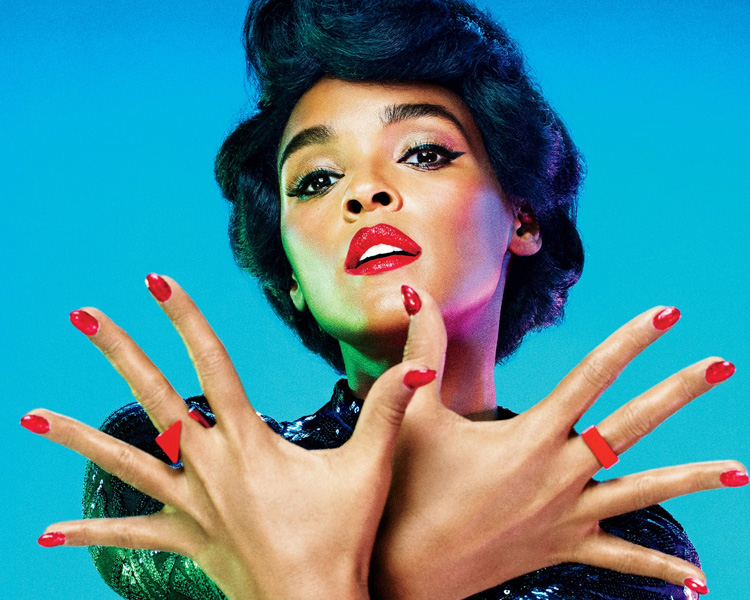 M2: When you're in town, do you go incognito or are you—BAM! I'm Janelle Monáe?!?
"I'm pretty incognito. No makeup. Overalls. And I'm either in the car or at somebody's house. Sometimes I'll go out to a movie. For instance, when Hidden Figures and Moonlight came out and I was in town and I took my family to go see those movies. And people would see me. I share my life with so much of the world—that my family, they are so territorial when I'm in town. I have so many people that I need to see that mean so much to me that I'm really just spending my time with them."
M2: You're a musical artist and a visual artist, but do you collect artwork?
"I have lots of visual artists friends in NY and LA. I love supporting the arts. Whenever I have time to go and actually see things. I think that it's important to want to support Open Spaces because this is a living, cultural tapestry—galleries, performing halls, outdoor stages, including Swope Park, which I love. When I found out it was going to be centered around visual and performing art, I was more involved and invested. What else do I love? It's a unique endeavor. It's about exposure and making sure the new generation of artists coming up will be seen and have an opportunity to spread their art around their world."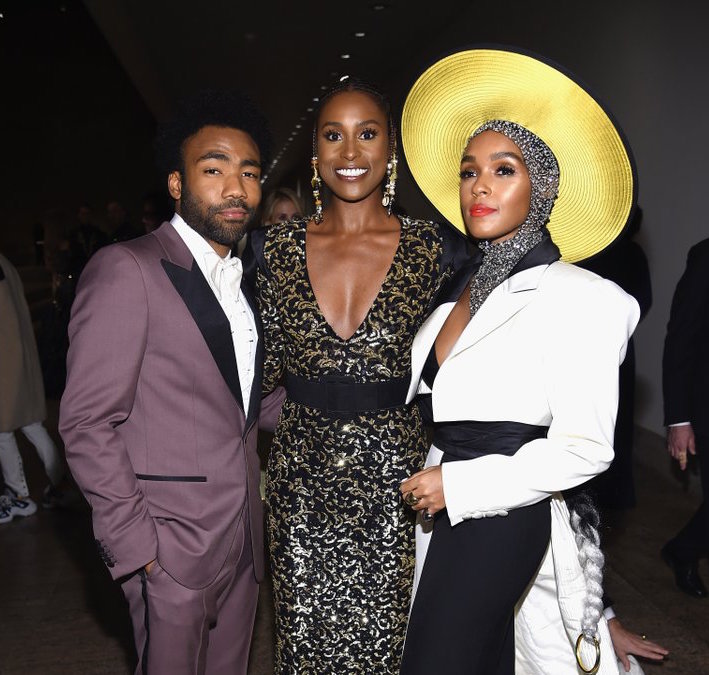 M2: What does Janelle Monáe obsess over on TV?
"I am obsessed with Insecure, Issa Rae's show. I'm just now getting caught up on that. I was in Europe and you could not stream it over there—and we have to get that together. I relate to Issa in so many ways. I am awkward in a lot of situations. And just watching her as a producer, director, writer and actor is so inspiring to me. She can do anything.  And that makes me feel—as a writer, a producer, artist and actress—I feel seen."
M2: Sounds like Issa should have you on in a cameo or supporting role on her show?!
"She should! She's also my friend as well. She was a supporter of my album Dirty Computer and my music in general. I have to say shout out to her for putting my songs in certain episodes and for supporting me and supporting independent artists and other artists she likes."

M2: What are you some of your fave stomping grounds or haunts around town?
"Well, one—I like to eat. I like to eat—a lot. I like to eat the foods I can't get—except for in Kansas City. I will say going to Gate's BBQ and getting the Beef on Bun is one of my favorite things. I love Go Chicken Go and getting gizzards and mashed potatoes and gravy. Shout out to both of the Go Chicken Go's. I love going to the Plaza and walking around down there. Walking on the Plaza has always been therapeutic and beautiful and aspirational for me.
But I love being with my family. Any chance I get to go to a barbecue or cookout or be home for the holidays, that's what I'm doing. I'm staying with them and catching up with them because I don't get a lot of time to spend with them because I'm always traveling."
M2: Still get goosebumps? Like will you get goosebumps performing at Starlight?
"It's going to be a homecoming, a big homecoming. In the past, I used to get anxiety  performing for all of my family and all the people that knew me since I was a little girl, because I've grown so much and I've evolved. It's like coming back and showing people the new version of yourself. So, I'm excited to do that!"
Interview condensed and minimally edited for clarity.