I was 8 years old when I came out to a girlfriend. Cue puberty, Catholic guilt, and being surrounded by mostly white classmates while I was looking for myself everywhere. I was looking for someone who could show me it'd be all right and that happiness and love were real possibilities. I'd search Savage Love and The Pitch personals looking for my reflection and never saw it. Ads for Queer As Folk-framed men filled the back pages and it was the first time I saw "No Blacks" spelled out plainly in my face. Queer representation on television was almost never black or brown. If it was, the characters were singular, cartoonish, one-note and tokenized.
From drag queen to bartender, Late Night Theatre actor to singer/songwriter, I've looked everywhere for spaces where queer blackness moves with true agency, thrives with support and feels appreciated and at home. In Kansas City, you'll find black excellence in all areas of entertainment, business, and community service—but division remains. Traveling to Philadelphia for the first time, where the Black population makes up about 45 percent of the residents, I saw myself everywhere. Even in Chicago I can remember seeing diversity like never before in the streets of Boystown. Why has that unity remained so elusive here?
Queer BIPOC have walked away from many establishments because of a lack of representation in management and staffs. We often wonder if we're valued as much as our dollars and culture. Kansas City's most delicious dessert, performer Moltyn Decadence says, "Until we have those types of systemic and structural powers, we'll never be more than the flavor needed to spice up the entertainment events of venues." I came of age in the dressing rooms of Missie B's and Hamburger Mary's. In addition to learning Reading and Shade 101, I learned the history of our bars.
A 23-year-old me also found a family and a place for my singing voice as Kita Rose. But after I wipe away my makeup and untuck, I go right back to being seen and unseen at the same exact time and interchangeable with one of my black drag sisters. Illustrator and dancer Cornel Johnson notes that even with acknowledgement, the work to get there becomes harder when you factor in race. "Going into dancing at clubs and building a name for myself was so hard for me because no one is checking for my skin color. I have to work so much harder than my white peers," he says.
I'd say that I have found that to be true the world over. That extra work has always been required of me just to get the same respect as someone who is not black.
Korea Cavalli of KCAVP and the director of KC Passages remembers a time when white and POC worked together to build the LGBTQ community. "I've realized that we're missing. Our history as a queer community and that of black people in Kansas City is missing," she says. That history of full bars and of legends like China Collins and the late Desiree Luv, Nicole Kodi, and Ramona Baker was something I was taught when I could barely apply makeup. But I've watched that history disappear from our narratives. "There had to be somebody before us to show us the way. We are supposed to 'each one, teach one' because it takes a whole village," exclaims Cavalli.
If we don't know where we came from, how can we know how we got here?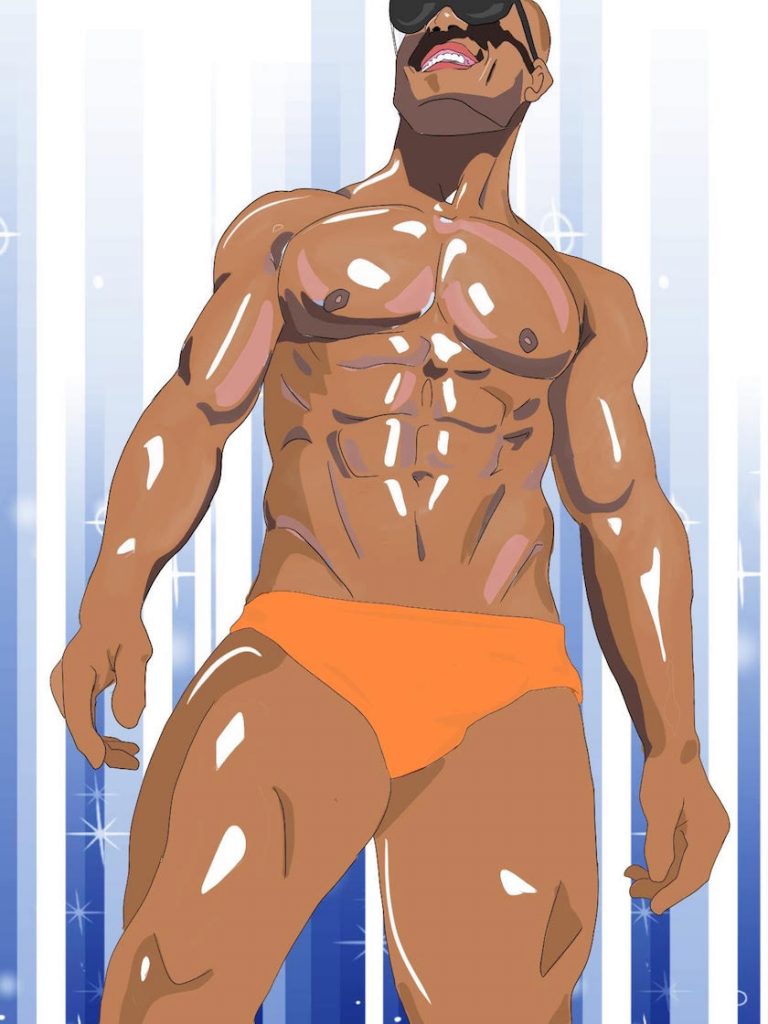 Some cite the death of many mentors due to the AIDS crisis and dating apps that turn us into sexual commodities. Others, a failing economy that caused many of our queer spaces to close. But what about disregard for the value of black lives? Korea told me of three black trans women and two black queer men who were murdered in the metro last year. When I think about the protests and unity we are seeing, I wonder where we were for those five people? When do black lives get to matter all of the time?
These protests do give me hope, though. They show that we can show up for one another. I use my songs to document my queer black experience. I use stages to shine a light on the history, pain, and treasures of Black America. We all have talents, privileges, time, and resources. How can you facilitate change and equality with yours to make sure we all see ourselves in Kansas City's rainbow?
—Stephonne Singleton is an award-winning singer-songwriter and Late Night Theatre actor from Kansas City. He released his debut album Cage Bird Sings Songs About Red Beard in 2018 and will release EP, SIS: Side A later this summer. His music can be found on Spotify, Apple Music and everywhere digitally, worldwide. Follow him on Instagram and Twitter @lovesickwriter and for more visit www.stephonne.com.