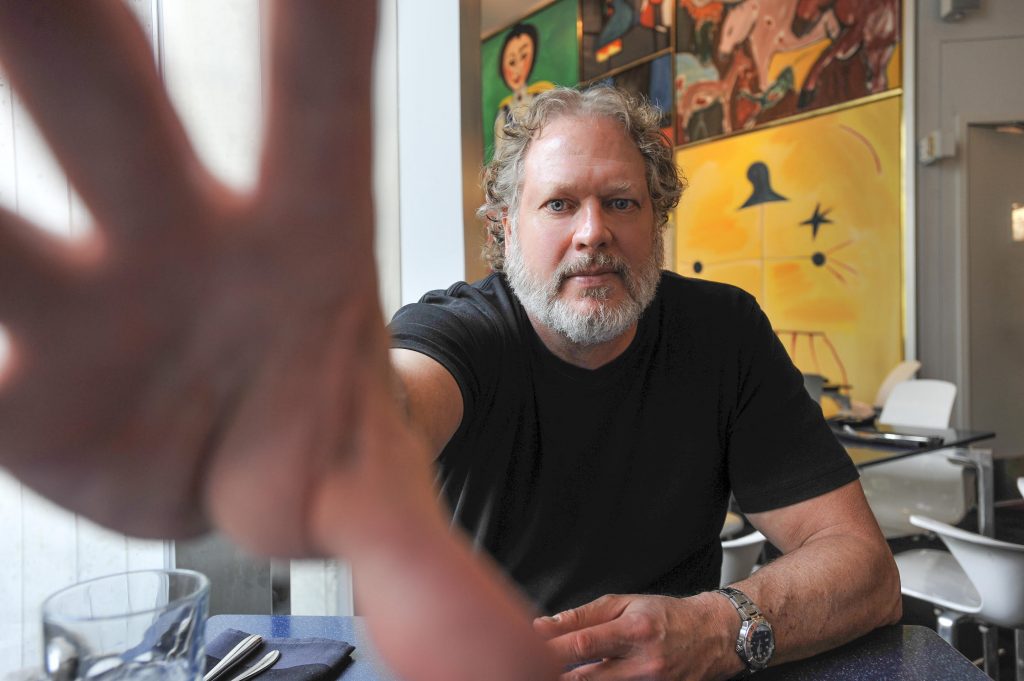 With a pedigree a mile long, photographer Craig Sands certainly has done well for himself poised behind a camera. The University of Kansas alum got his degree in photojournalism and went on to shoot for The Baltimore Sun, Kansas City Star and National Geographic Society. But he's also found quite a bit of success as a freelance photographer with his work being featured in The Washington Post, USA Today, The Times of London, and The New York Times. (Okay, we'll admit—we like to name drop.)
With 33 years of experience under his belt—including 17 years teaching photography at Johnson County Community College, we figured he might be hard-pressed to come up with an all-time fave pic. Nope. Every photographer knows when they nail the perfect shot and this memorable one always resonated with Sands. Here's how the iconic photo came together in just a couple quick shutter clicks: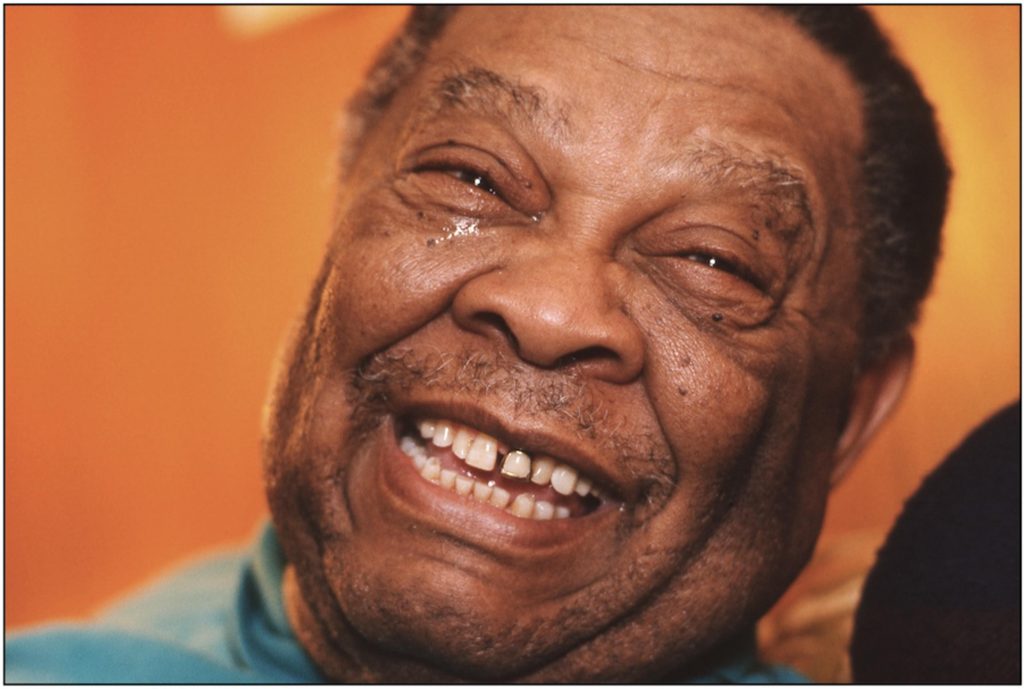 "I was driving to work at the Star one morning in January of 1996 and I heard on KCUR—probably from Chuck Haddix—that venerable Kansas City jazz icon Jay McShann was turning 80 in a couple of weeks. I decided on the spot to pitch a story about him in honor of his birthday. It wasn't a hard sell.
So I went about the task of trying to locate him to see if he was game. I looked up all his recent appearances and phoned booking agents all over the place trying to get contact information for him. Several days passed without anyone returning my calls and I began to worry that I wouldn't be able to find him in time.
At that time the Grand Emporium at 39thand Grand had Blues night every Monday night. So with no intent other than having a few beers and soaking in the blues, I pulled up a barstool next to owner, neighbor, and friend Roger Naber. After a bit I brought up Jay and my inability to get ahold of him. Roger looked at me incredulously and said something along the line of, 'You big dummy. He's in the phone book!' I asked for their book and there he was on the east side of KC.
I called the next morning and a woman answered the phone. I asked for Mr. McShann and she immediately corrected my pronunciation of his name. I told her I thought it was pronounced my way and she informed me she was his wife and she damn sure knew how to pronounce his name.
Jay said come on over. I collected a reporter and went to spend the afternoon hobnobbing with the jazz and blues icon. He had an upright piano and I proceeded to photograph him as he played and sang and told story after story.
Unfortunately, I wasn't feeling it. They were good images, but not exactly what I was after.
We sat and talked more and suddenly there it was. His face was beaming as he regaled us with a particularly funny tale and he laughed so hard he cried. I got two frames before it was gone—tear wiped away and composure regained.
I insisted to the photo editors we didn't need to see the damn piano—that this was the frame—and I wouldn't take no for an answer. The slide went to production and as an afterthought I went up to check on how the scan turned out. The boys in the back had removed the tear—thinking it was a flaw. I had them rescan and promise to follow through to make sure it was as I requested.
Jay called me the next morning as pleased as he could be. The birthday wishes were rolling in and everyone mentioned loving the picture. Jay passed away ten years later. In fact, January 12thof this year would've been his 103rd birthday."