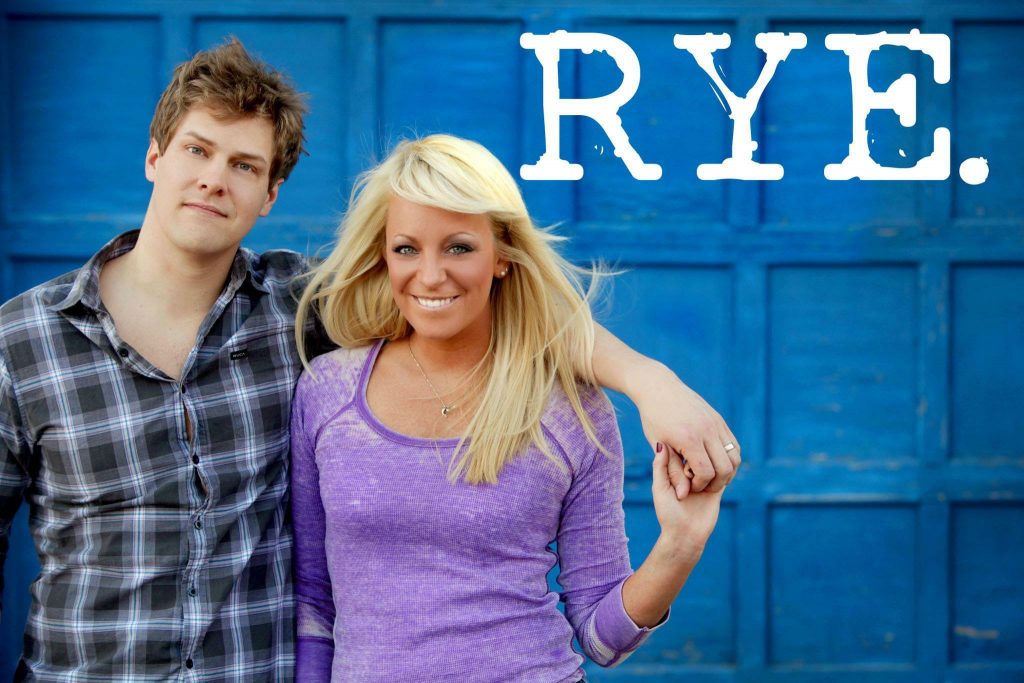 Amy and Chase Ashurst, owners of The Rye Studio in Overland Park, have one motto when it comes to photography: "Rye not?" The married duo is known for their inventive portraits and capturing indelible moments for a wide variety of subjects. From the toes of tiny babies to out-of-the-box senior portraits, their goal is to help put their clients at ease. "There is nothing fake or forced about our studio," says Amy. "A picture may be worth a thousand words but our keen eyes capture the finer details to create an everlasting image."
Amy wasn't shy when we asked about the couple's all-time favorite pic. She picked it out right away. Turns out the shot hit close to home. "This will forever be one of my favorite images," says Amy.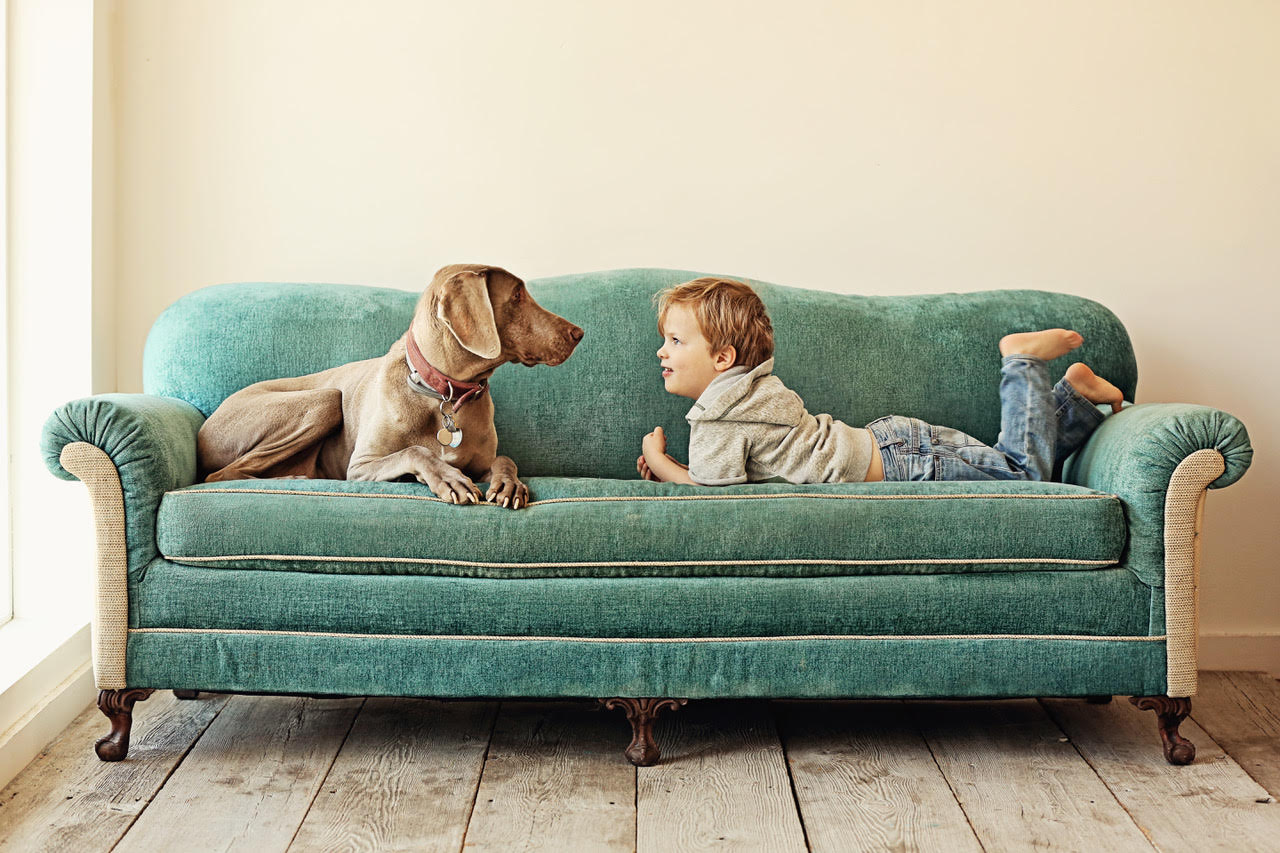 "Kai is our 12 year-old Weimaraner and she's at our studio every day with us. Our son was about 4 years old in this shot, and the love they have for each other is beyond something I can explain. Kai always watches over him, looks out for him, and has been his best friend since he was born. I love that their communication and bond was captured here in this shot. We're all for pretty pictures around our studio, but when the interaction just happens—those tend to be my favorite.
I also loved the use of natural light and throwing in one of our (many) crazy-colored couches. It was a find from the West Bottoms and it was fun to bring it back to the studio for a new home.
We always do a fundraiser in February and March for three local charities around Kansas City. People bring us a bag of dog food, and they get a free 5×7 photograph with their purchase. This photograph alone helped us raise over 6,000 pounds of dog food that year. We did about 130 photoshoots of dogs during those six weeks here at Rye. It feels great to be able to give back to the community doing something we love."