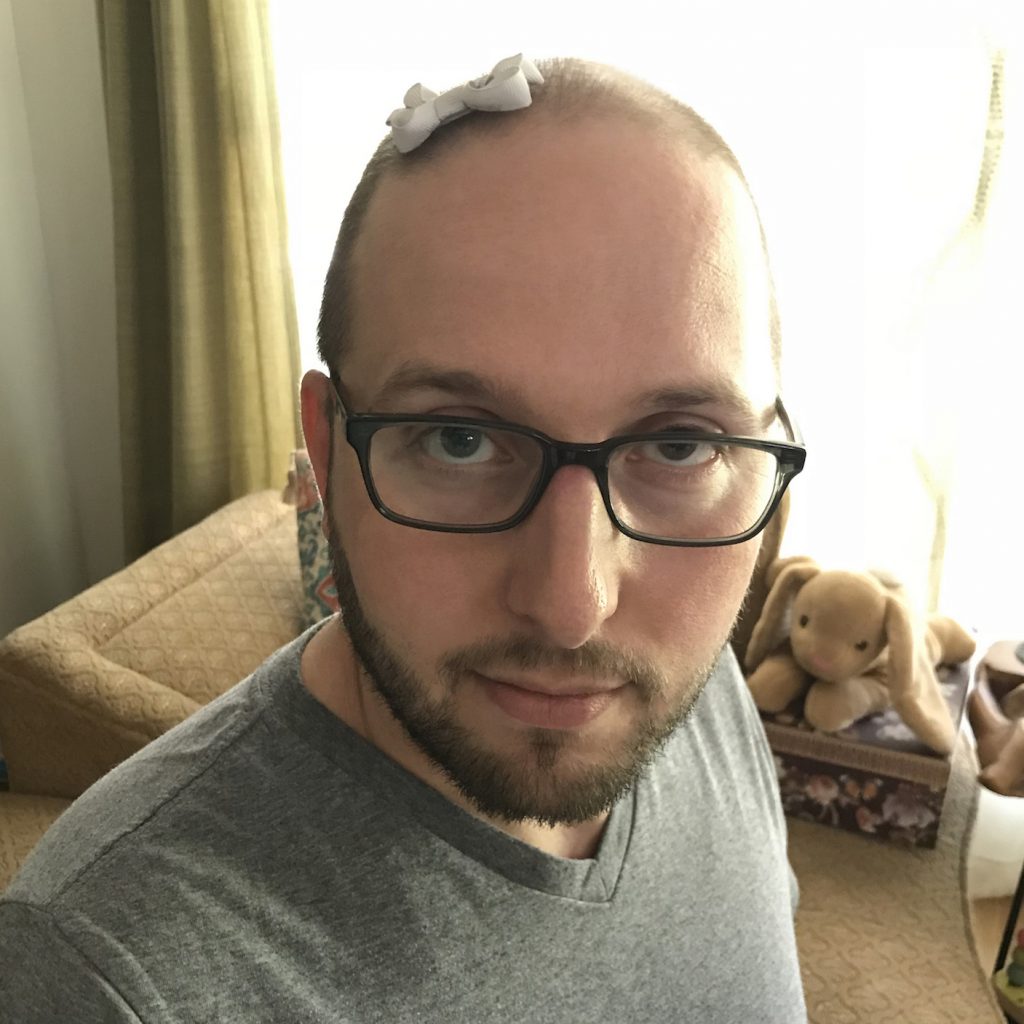 Aaron Leimkuehler became a photographer when he took his first photography class in 9th grade. "I stuck with it and earned a college degree in commercial photography from UCM," says Leimkuehler. He spent almost 13 years working for the Kansas City Star honing his craft and learning the nuances of Kansas City inside and out. He was also the primary photographer for Kansas City Star Quilt Books. (You'll spy his fondness for textiles and architecture on his website.) Leimkuehler continues his craft as a freelance photographer working hand-in-hand with a slew of well-known clients and publications (including ours). When asked about choosing his fave pic, however, he took a slight pause. "What's a photographer to do when asked about their favorite photo of all time? I have many favorite photos I have shot for clients in all fields of photography, as well as my passion projects, underwater and aerial photography," says Leimkuehler. "They are all so different that narrowing down a single photo is quite difficult."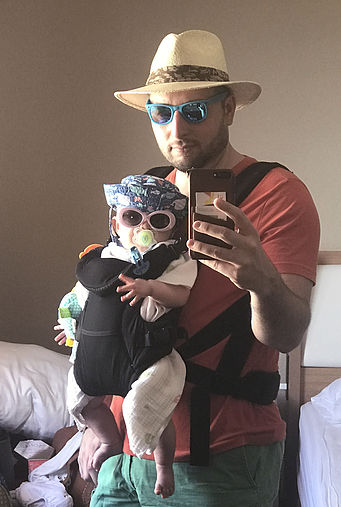 Being a doting dad, he finally settled on one. And it was caught on a moment's notice. The title? "Iris"—named after his adorable daughter.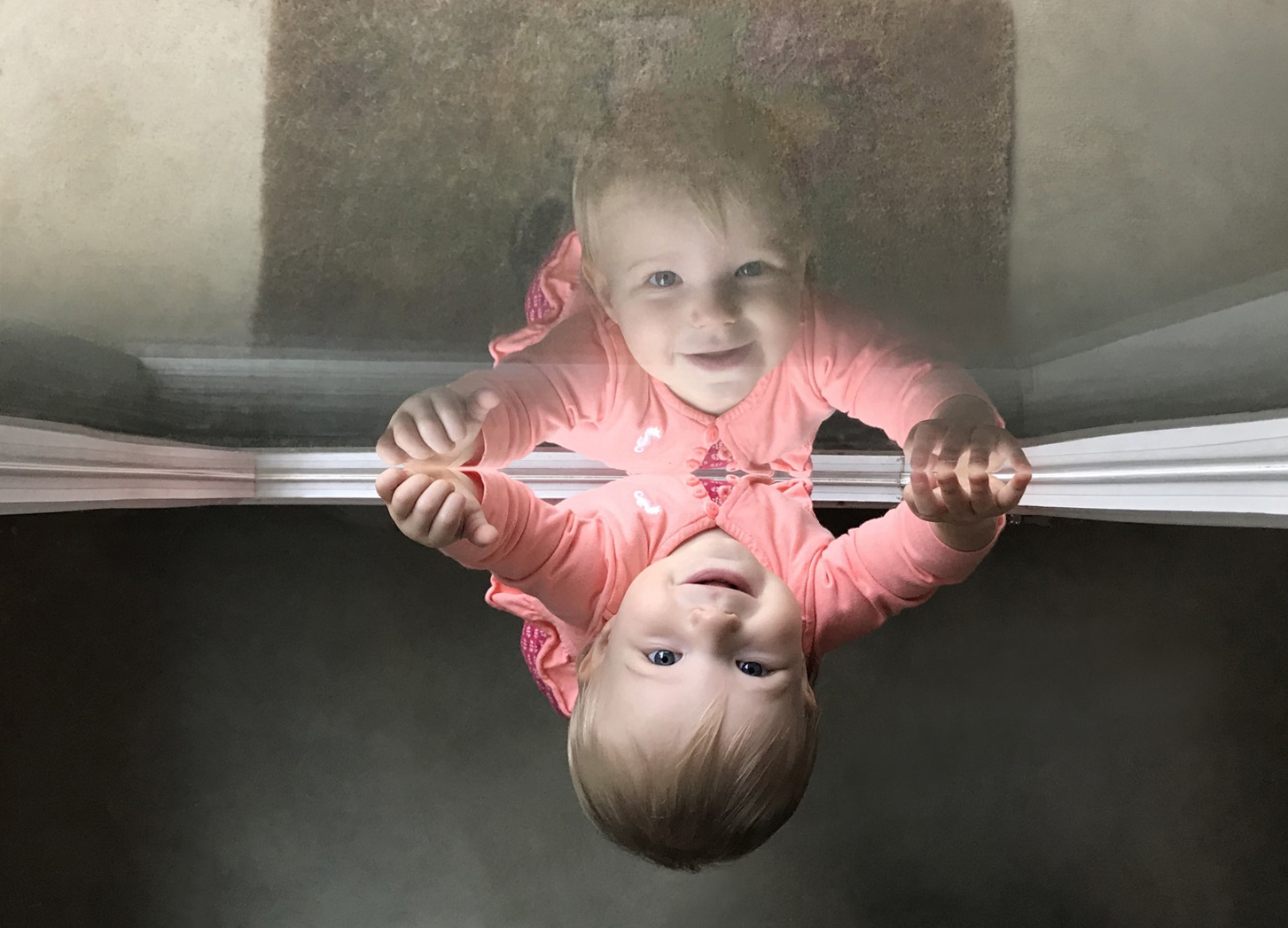 "Looking through my archives brought me back to one photo that is a recent favorite of mine. Some photos are favorites because of the technical aspects. Some are favorites because of the situation or context. This photo falls into the latter camp. While my education may have been in technical and commercial photography, I firmly believe the axiom 'the best camera is the camera that is with you.' It's a mantra I love and live by, especially now that smartphones are so capable of catching images on the fly that would be missed by diving for the high-end equipment.
Here's the story. I worked for almost 13 years as a commercial photographer for the Kansas City Star. I began straight out of college and got a good education in the real world of photography. While I loved what I did, the last year was a tough one for me. My wife and I welcomed a baby girl, Iris, into our lives in September 2016 and the world changed. That kid is my life. Thankfully, my wife works from home, so she was able to stay home with her, but I wanted to be around more. I hated only seeing her for an hour or two a day.
As she got older and bedtime got later, I could see her a little more, but it never felt like enough. Between a full-time job and freelance work on evenings and weekends, it was frustrating. This photo was taken a couple of days after I left the Star full time to start my career as a freelance photographer. If I am not on a shoot, doing postproduction or hunting out new work, I am spending time with my baby girl, watching her discover the world around her.
I'm sad to say that I'm not one of those photographers that follows his kid around with a camera. I rarely have a camera in my hands when I'm not working, traveling or going somewhere like the zoo. Fortunately, I had my phone with me for the photo because with Iris you have to be fast or the look is gone. She won't wait around for a second shot. I was standing at the door of our sunroom, which is her playroom, as Iris watched the dogs, birds or deer outside and I looked down and saw the happiness and joy on her face. At that moment, I was so incredibly happy to be available for her and to witness this beauty below me. Some shots are technical masterpieces. This one is a moment in time that I'll never forget."