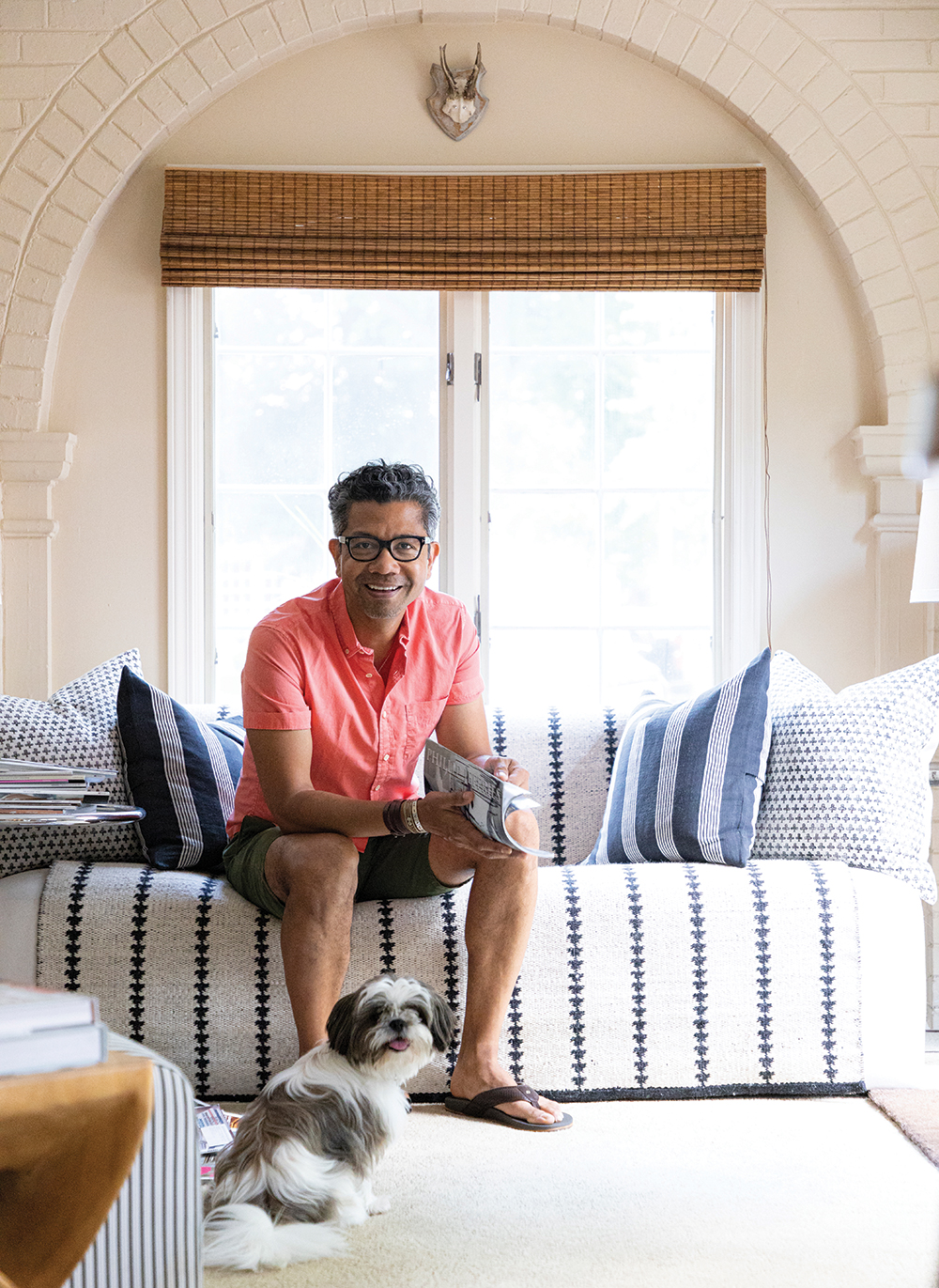 Will Brown grew up on military bases in Asia and Europe before settling in the United States. "These distinctions have shaped my outlook and experiences in life and have had a major influence on my design aesthetic because I learned to appreciate the uniqueness of diverse cultures and regions where I've lived," he says. When launching Will Brown Interiors, the designer defined his main goal as creating harmonious spaces that blend styles rather than from a purist's point of view. No mistake, he likes a bold stroke of color and pattern as much as the next person, but he also wants you to feel his design deep in your soul—so he couples positive energy with elevated design. To do that, Brown is on his way to becoming a certified feng shui consultant. "I've always had an intuitive approach to interior design and now that's backed up with knowledge and understanding that works well for modern living in our Western culture," he says.
---
Will's essentials…
Shopping Destination: Ooh, that's too difficult to limit to just one place. I like variety in my wardrobe—so it's Ulah for casual travel wear, Houndstooth for a more professional profile, and Halls for gala and special events.
Splurging On: Eyeglasses. I have at least 20 pairs. I'm currently donning Tom Ford frames, which were a nice splurge on my birthday.
Fragrance: I'm seduced by a scent by Aesop fragrances called Tacit—which knows no gender boundaries. I wear it every day. If you smell sexy, then you are sexy, babe.
Hidden Gem: I was treated to an authentic tea ceremony at The Japanese Tea House tucked into Loose Park. Wear your good socks because you'll be asked to remove your shoes upon entering.
On His iPod: I'm all over the musical spectrum but I always come back to soul music. I'm revisiting a favorite album from 1999 called Black Diamond by Angie Stone.
Accessorizing With: I have a closet brimming over with a growing collection of décor pillows.
Guilty Pleasure: When you've reached a certain age, you find cultivated ways of spending your weekends. However, there's a club in the West Bottoms known as The Ship that spins R&B and house. Every so often, if the mood strikes, I'll tip down and dance my ass off.
Sweet Treat: Yogurtini on the Plaza. I'm also proud to support Yogurtini as a black-owned business in our local community.