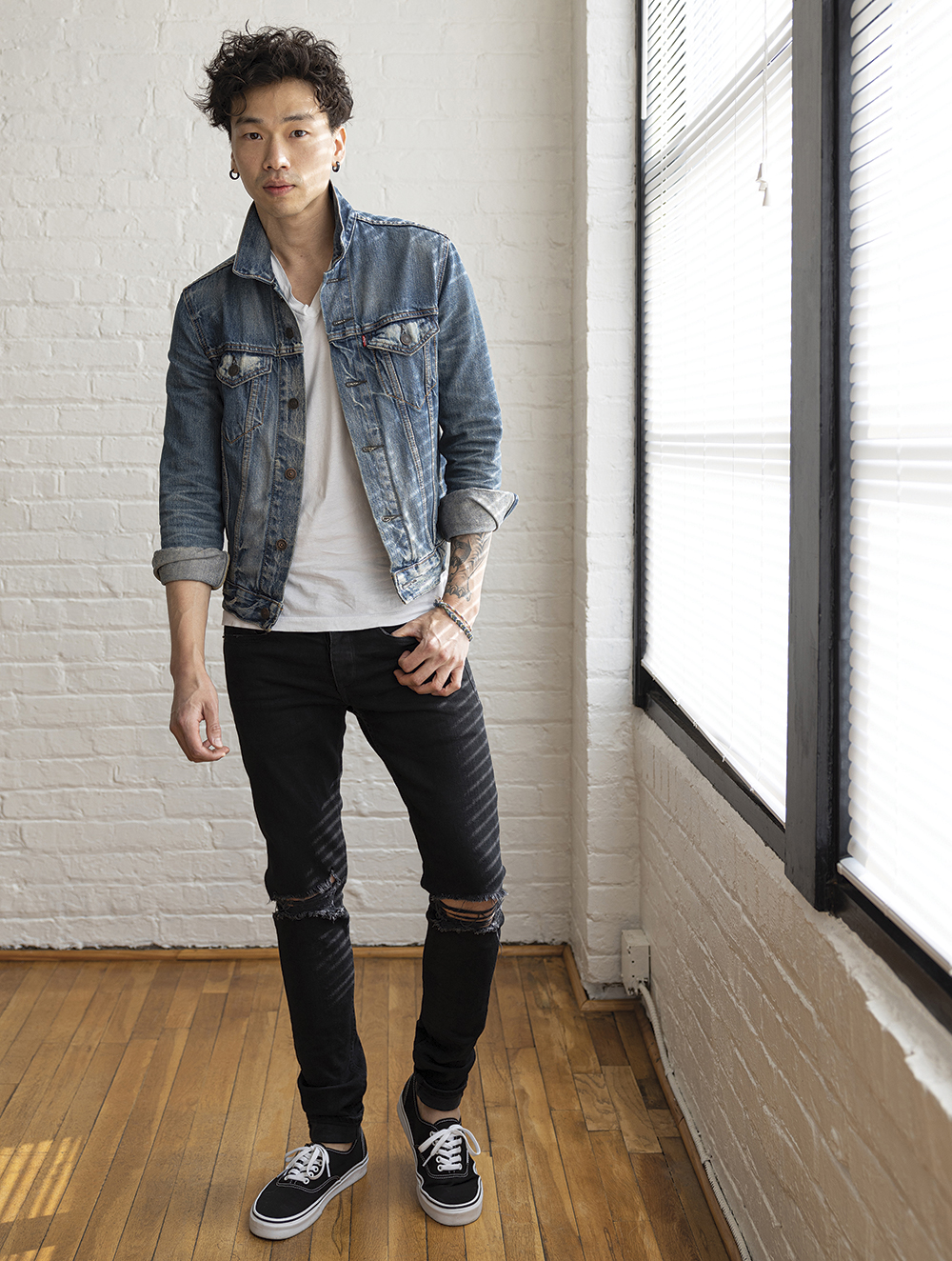 Fashion model and artist Vincent Sung was born in Taiwan and came to the States when he was 10. Based in Kansas City, the well-traveled fashionista is represented by four modeling agencies, including in New York City and San Francisco. His portfolio includes such big-name advertisers as Nike, Air Jordan, and Gatorade. (And he's graced the pages of IN Kansas City several times.) "It wasn't until I started modeling that I realized looking different from everyone else is actually my edge," says Sung. "My mission is to be a part of a change that puts Asian men in the spotlight and improves diversity."
---
Vincent's essentials…
Mandatory Accessory: My woven bracelets, handmade by my daughter. You can order custom bracelets from her Etsy shop, easyasbutterfly, while supporting a local artist/small business.
Do Credit Card Damage: Old Souls Tattoo Parlour. The owner Noah and I are currently working on my sleeve tattoo. Noah is an amazing artist and friend; he can take all my money.
Back To Nature: I like going on walks at the Tomahawk Creek Trail—especially after dark when the fireflies come out.
Post 2 a.m. Nosh: Nothing good happens after 2 a.m.—unless you're at Town Topic! During Kansas City Fashion Week, everyone always ends up at Town Topic. (It's practically the official after-after party destination.) My favorite is their truck-stop omelet with sausages.
Local Hidden Gem: Chewology in the Lenexa Public Market. Their handcrafted pan-fried dumplings (a.k.a. 'gyozas') are made with locally sourced ingredients. But really there's nothing 'hidden' about them—as you can grab a front-row seat at their bar which surrounds the kitchen and watch how your food is made.
Guilty Pleasure: Whenever my daughter and I go to the Oak Park Mall, we always stop by the Disney Store to soak in all of that Disney magic. Alright, fine—I do this even when my daughter isn't with me.
Dressed To Kill: A group of my friends from the local fashion community attend First Fridays together in the Crossroads Arts District. We come up with a dress code each time. The theme is always different, but always fashionable!
Fave Scent: I love the scent of coffee and bread, so Messenger Coffee Co. + Ibis Bakery naturally has become one of my favorite hangout spots.