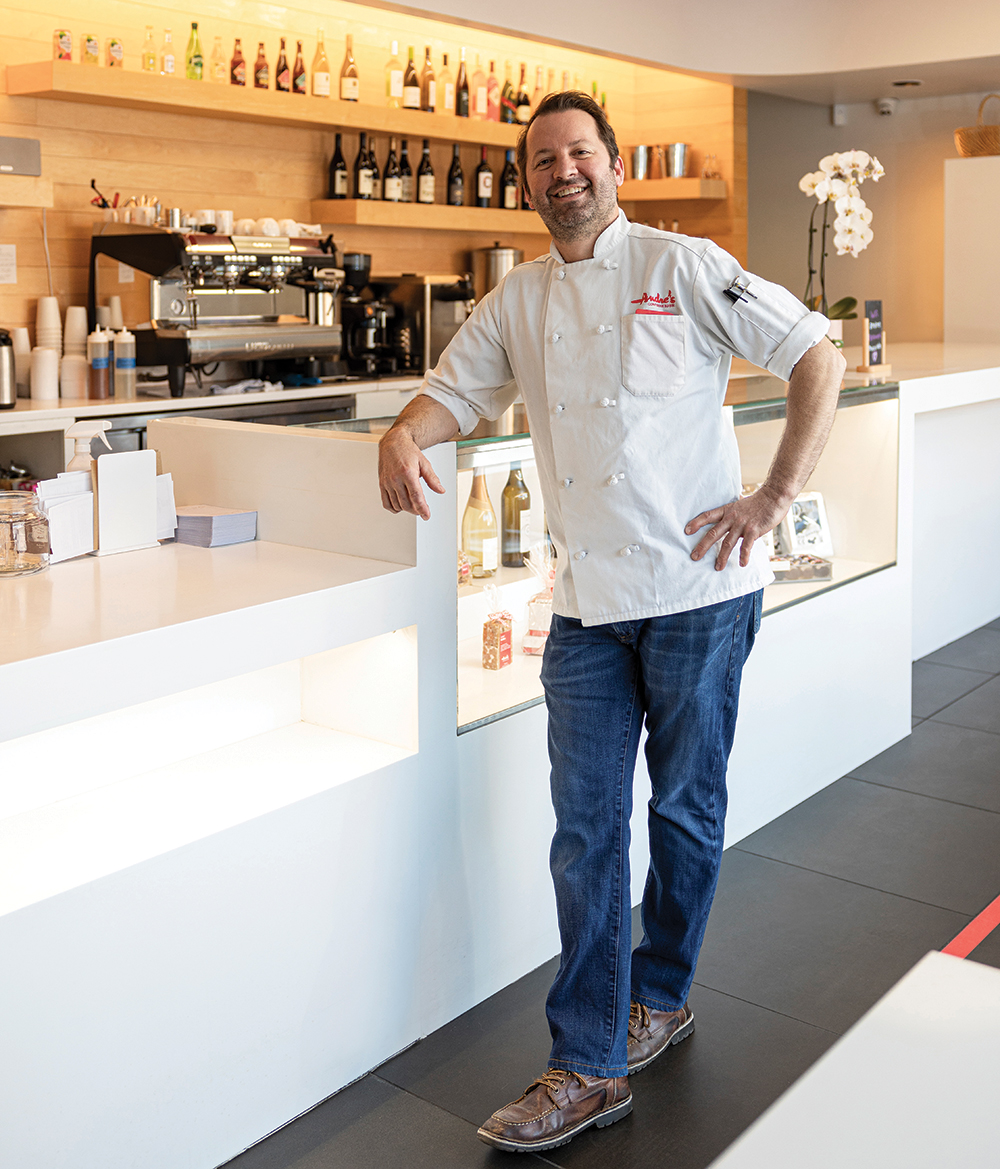 If Kansas City had a proverbial "candy man"—chances are René Bollier would be at the top of that sweet list. As the president and executive chef at André's Confiserie Suisse, he's created some of the city's most beloved toothsome treats and decadent chocolates.
Bollier began training at age 11, learning the family's top-secret recipes and even spending three years honing his culinary skills at several of Switzerland's best-known pastry shops. In 2002, Bollier and his wife, Nancy, returned to Kansas City to lead Andre's into its third generation. While he's known for some old-school favorites, he also loves "working on the development of new and exciting products," he says. "Innovation is key to longevity."
Bollier has plenty of fans, but he says it's definitely a mutual admiration society. He loves the people of Kansas City. "It's hard to imagine a kinder, more supportive city. Everyone living in it seems to find such pride in the place they call home," he says. "I count myself lucky to live and work alongside such an amazing community that my grandparents joined 65 years ago."
---
René's essentials…
Brunch Bunch: The pastrami hash with gruyère cream at Ragazza. I love Laura Norris's food and this brunch dish screams, "René, come and get me!"
Hidden Gem: It's not so hidden anymore, but The Antler Room is a gem that everyone needs to try. Nick and Leslie's team always does an amazing job on all fronts.
Well Read: Steve Kraske is one of my favorite local journalists. I love listening to Up to Date whenever I have time.
Christmas Tree-rific: Soil Service. The holidays are not the holidays without a real Douglas fir to bring in the green and poinsettias for those splashes of red. This is a shopping excursion I have been making since I was a kid with my dad.
Where To See and Be Seen: My living room! I have three little girls and a beautiful wife who impress me each day—and I try to do the same in return.
Raise a Glass: An old fashioned, but not the one with a bunch of muddled fruit and way too much ice. I like the kind you can enjoy at The Campground while sitting outside in front of a fire.
The Nose Knows: Gingerbread never gets old. I wish all of you could experience the intensity of that amazing aroma when 100 pounds of it are baking in our ovens.