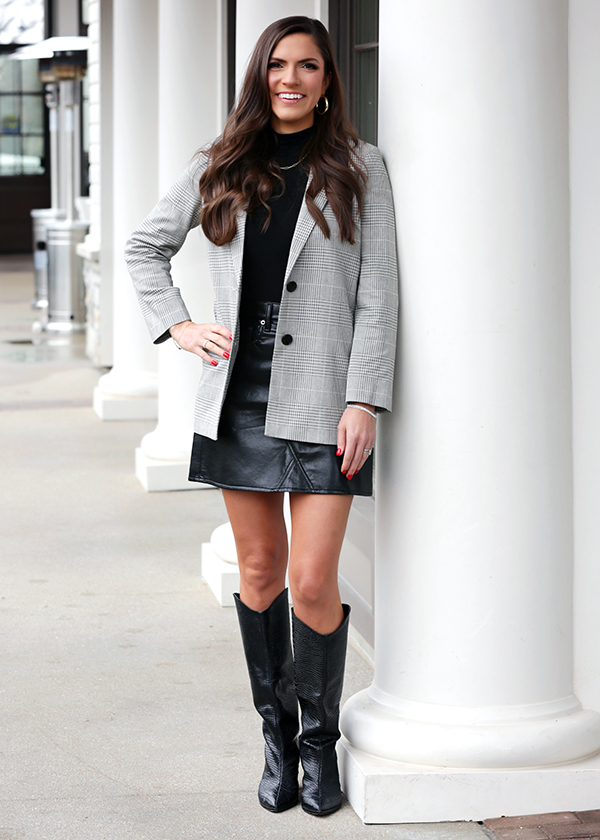 Allie Robson has been a jewelry entrepreneur since she was a middle schooler growing up in Kansas City when she started Cousins Beads with her cousin, Brigid Pikus. That experience offered a glimpse into Robson's future. Now, Robson and Pikus own Mannelli Jewelers, a private jewelry brokerage firm that specializes in fine jewelry, diamonds, and gemstones. "I've always had a dream of becoming a private jeweler," Robson says. "For years, I'd been helping friends' significant others navigate the process of buying engagement rings. I saw a hole in the market for a private jeweler who could provide the level of service that clients deserve, and that is how Mannelli was born." After a one-year stint living in Chicago during Robson's early 20s reminded her just how special our city in the heartland is, Robson was quick to return home. Now, she calls Prairie Village home base with her husband, Reid, 18-month-old son, and Jackson, the family dog. "Kansas Citians are some of the best people around—loyal, kind, driven, passionate, and fun," Robson says. "There is something special about this town, and I truly think it's all the amazing people behind it. It has been a wonderful place to grow up—and now raise a family and own a business. I wouldn't want to be anywhere else."
Allie's essentials…
Shop Local: Pink Antlers is the most aesthetically pleasing store I've ever been to—I would literally move in if the owners would let me! My favorite thing would have to be their Papa Noel Santa Mugs. They have a matching punch bowl that I cannot stop thinking about. They also have great paper goods for parties year-round.
Handmade in KC: DubDog Designs in Mission makes handmade collars and leashes that are high quality and so cute. Our yellow lab, Jackson, has so many variations of them, and we constantly get compliments.
KC Scent: The Oceanside scent by Burn Candle Co. is amazing. I am a candle junkie, and I was pleased to find out this is a female-owned, local business. To add to the appeal, the candles are made with clean ingredients—I can't wait to buy more!
Hidden Gem: It's hard to pick the best thing on the menu at Jovito's Italian Café & Deli because it is all mouth-watering, but the meatball grinder and Caesar salad are my go-tos. They are also wonderful for catering parties!
Healthy Bite: Caffetteria in Prairie Village has a great selection of green juices and protein bites for a quick snack.
Mindful Reset: The best way to clear my head is to move my body. Whether it's taking my son and dog on a walk at Meadowbrook Park or popping into Body Lab for Pilates, I believe working out is the best medicine! I recently took a Sweat Forum class, which was killer, and I'm thinking it's going to be my new spot. 
Nightcap: A spicy margarita from Brookside Barrio packs some heat, and when it comes to spicy margs, I believe they should go super spicy or go home. 
Winter Activity: As a kid, I loved going ice skating at Crown Center and a trip to Fritz's after. I can't wait to continue that tradition with my son.