Sonya Larson of Olathe will be the first to tell you her obsession with Barbies began in third grade. She credits a neighbor girl named Laura who moved next door to Larson. "She had a ton of Barbies," says Larson. "And my mom would not buy us dolls that did not look like us—and back in 1983 in Texas that was not easy. So needless to say, I did not get many Barbies growing up."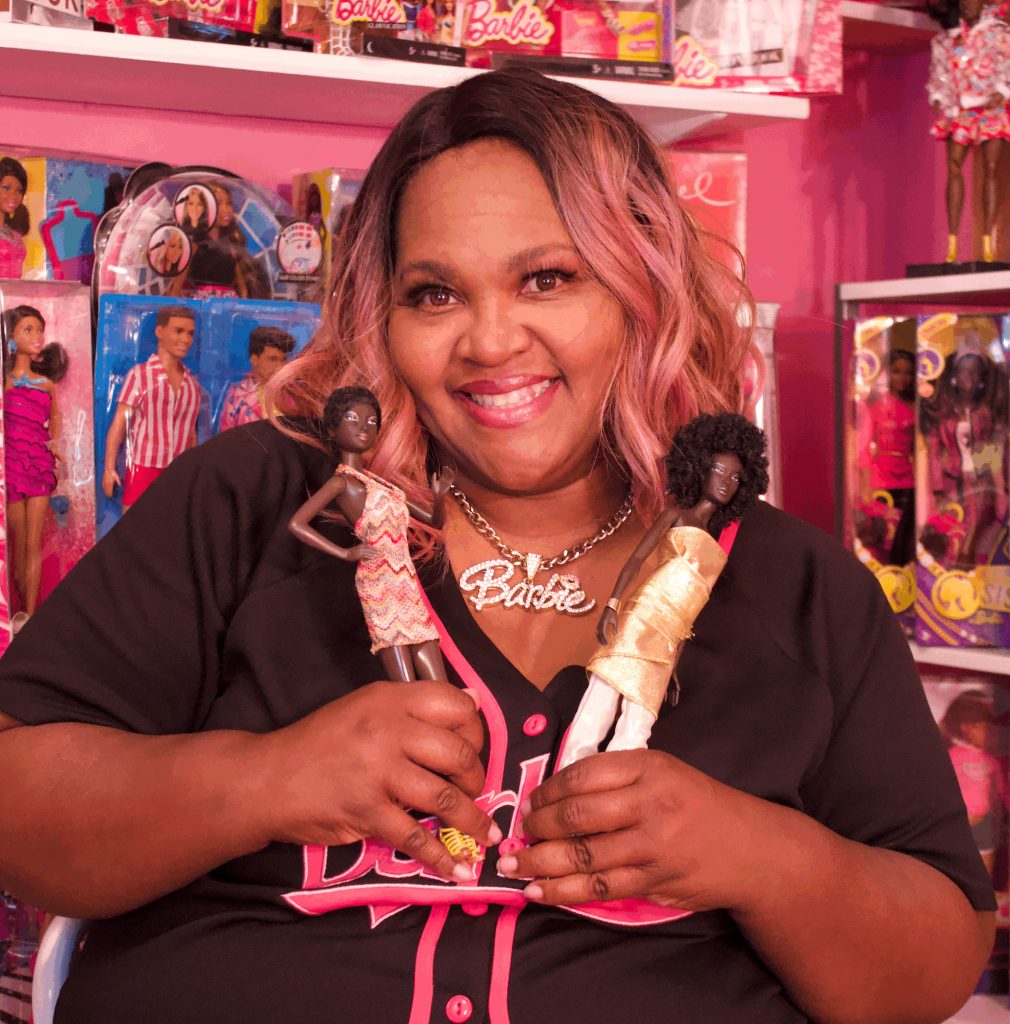 When Larson moved to Kansas when she was 14, she spied a ton of Black dolls at a Black Expo convention and decided—right then and there—she was going to collect Black dolls. "Fast forward to when I turned 16 and got my first job. I went down the Barbie aisle at Toys R Us for nostalgia and saw an abundance of Black Barbies available," she says. "I bought one and my addiction began."
Now Larson's collection is one of the most impressive in the Midwest. We caught up with the collector extraordinaire and connoisseur of Black Barbies to find out more.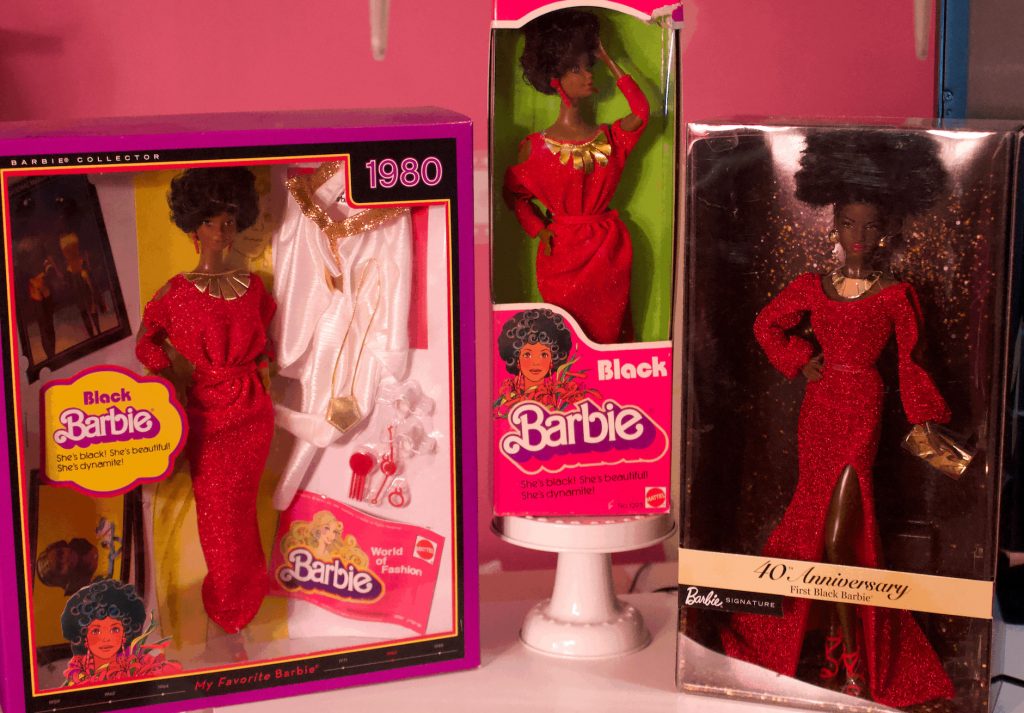 Fairly easy question—why Barbie?
"Barbie is the epitome of fashion and being whomever you want to be. I mean, she went into space before the first woman even went to space. She allows your imagination to run as wild as you want it to be. And let's face it, she is gorgeous."
How big is the Barbie community in Kansas City?
"The Barbie community is fairly small. There used to be a higher presence, but most have moved away from Barbie and on to other dolls. A lot of KC's collectors don't belong to a doll club, which surprises me since the United Federation of Doll Clubs is located here."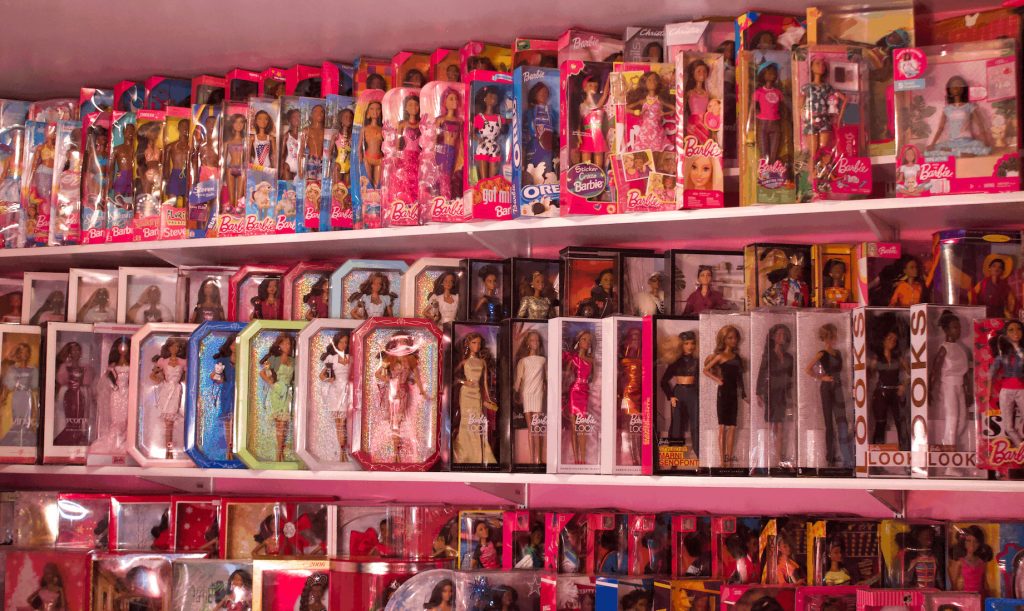 What are the pros and cons of being obsessed with collecting Barbies?
"The pros of collecting Barbie? It's fun and can be an investment. Seeing all the new releases and learning about the different face molds is very interesting. The biggest con for me is that I collect exclusively Black Barbies, which can be harder to find.
Not to mention if you're trying to obtain an older Barbie, the cost is usually higher than her white counterpart. Another con is that there are always new Barbies being released, so it's neverending."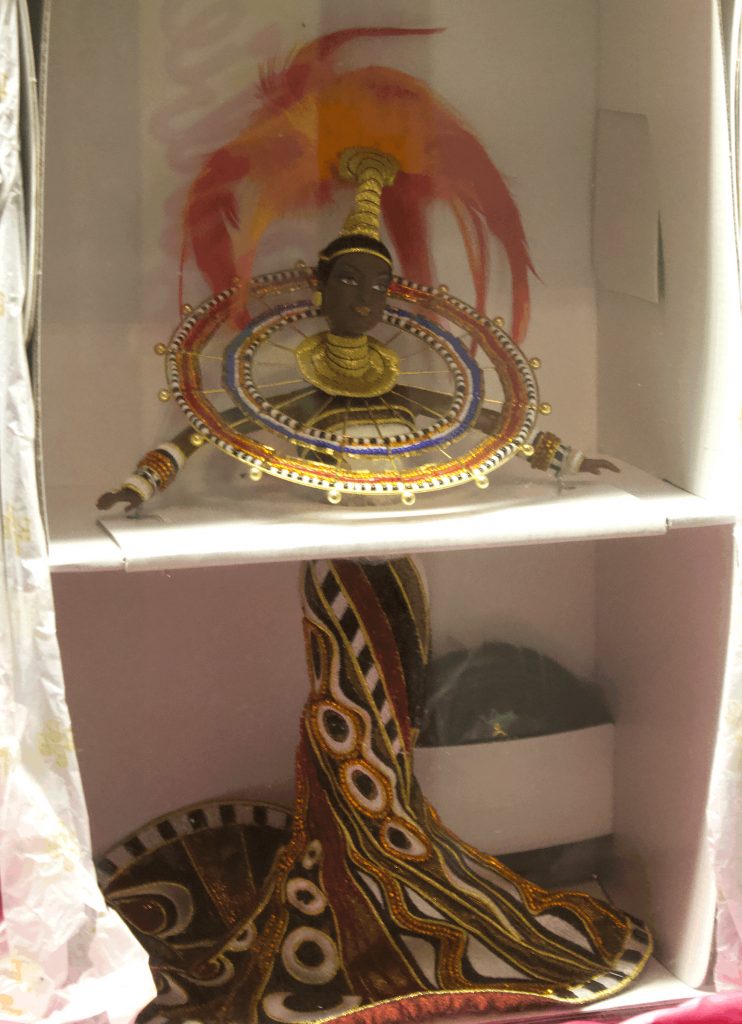 Do you have a particular Barbie that you're proud of owning?
"The Barbie I have forbidden my children to sell when I die is my Bob Mackie Fantasy Goddess of Africa doll. The beading on this doll is amazing."
What's on your wish list? Like, what's your holy grail of Barbies?
"The dolls I wanted when I was little because I could not find them—like, Dream Glow, Peaches and Cream, and Loving You Hearts Barbie. I am also trying to obtain all of the Byron Lars Barbies. His work is amazing."
What about Skipper, Midge, and Ken?
"Well, Ken just celebrated his 60th birthday and, honestly, I don't collect many Ken dolls. As far as Skipper, Barbie's little sister, she was replaced by Chelsea. And Midge, Barbie's best friend hasn't been seen that often since she got married and had a baby."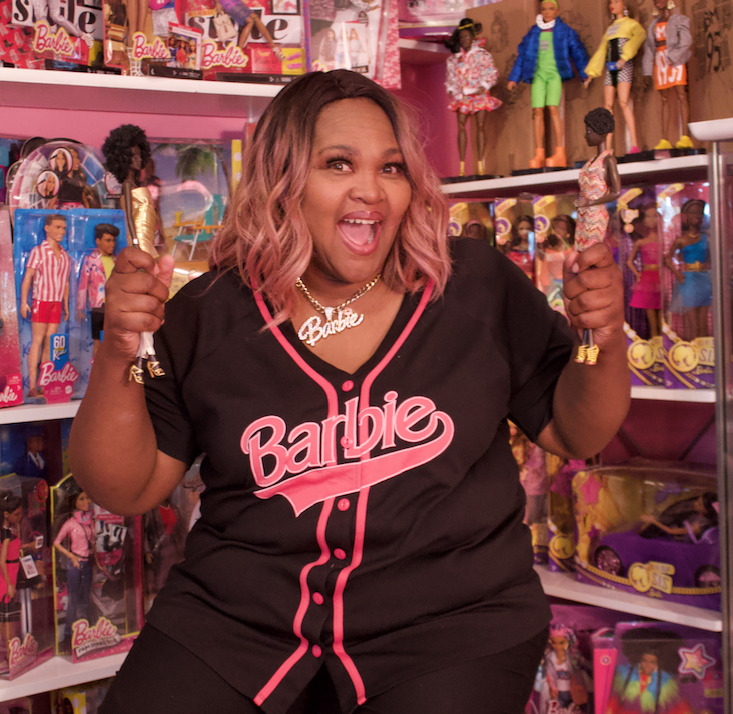 What have you learned over the years collecting Black Barbies?
"I never realized how controversial Barbie was until I watched the Hulu special, Tiny Shoulders. Barbie's influence on how girls see themselves and how their parents want them to see themselves is often a dividing factor.
Also, the Barbie collector community is so divided. You either box or unbox or you love or hate the Millie face mold. There is zero inbetween. The arguments that ensue are so trivial and hilarious to the outside world."