Catherine Fox will be the first to tell you she wears a lot of hats—and several swim caps. "I'm a mother, a partner, a doctor of acupuncture and herbal medicine, an athlete, a provider, a caregiver, an artist, a friend, and I'd like to believe, an inspiration," she says and adds, "I'm also a mom, a chauffeur, a personal assistant, and a chef."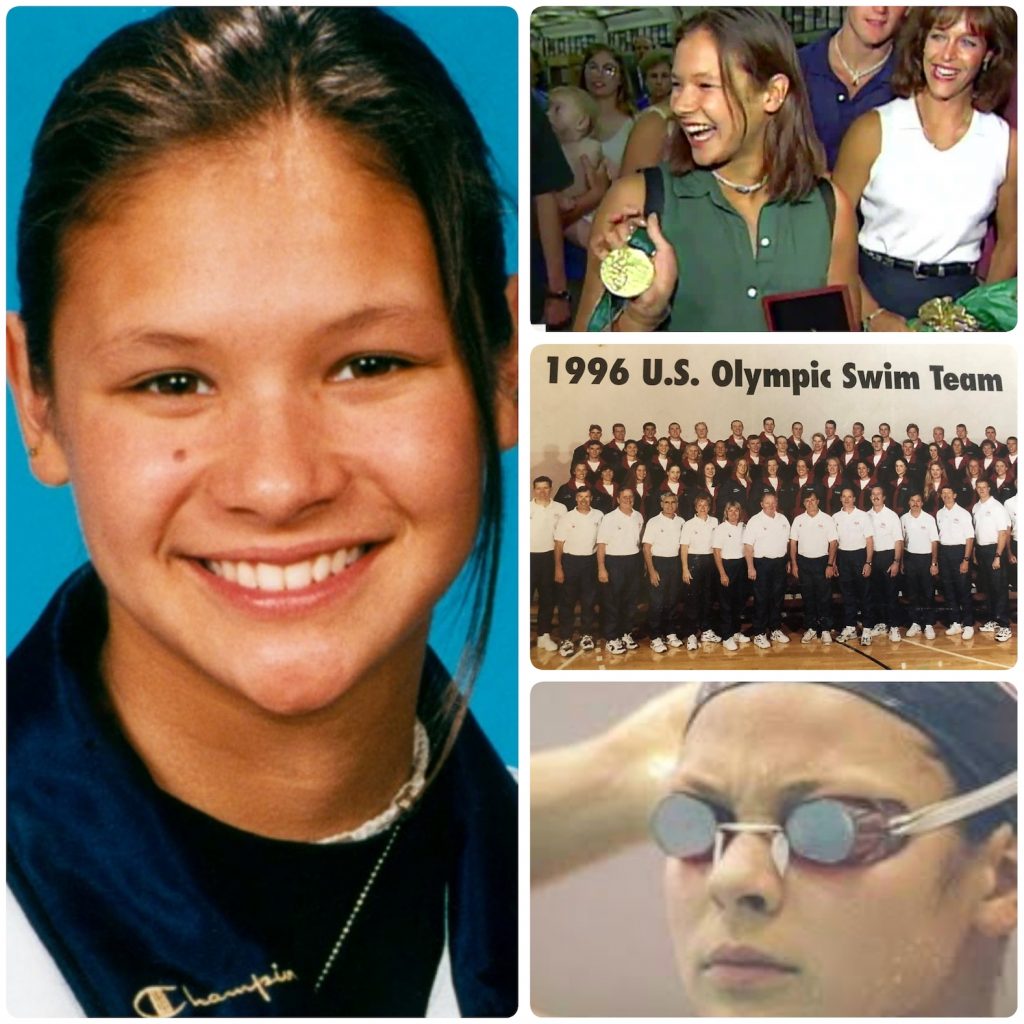 Fox is also a former competition swimmer who—as a teenager—won two gold medals at the 1996 Summer Olympics in Atlanta. We caught up with the Roeland Park native to get her take on this year's summer Olympics and what she's doing these days.
Every time the Summer Olympics roll around, do you wax a little nostalgic?
"Yes, absolutely, but with complex emotions. Over the years, since winning double gold in the 1996 Olympic Atlanta Games, and even more so in failing to make the Olympic team at 2000s Gold Coast. I think it's that way for most Olympians regardless of the outcome. Both win and loss come with baggage alongside the brilliance.
The 2000 Olympic Trials were also unique as I came in fourth, which was two places out of an Olympic berth. I felt heartbroken but with the consolation that the impossibly arduous training regimen had come to an end. I went into hibernation for some six months. I slept many hours, as if making up for lost sleep I had missed over the grueling years. That was the beginning of entering into a long recovery of physical exhaustion, what some are referring to as overtraining syndrome.
With each passing Olympic games, the frustration of 2000 subsided, and the pride of 1996 returned. I found I could bring myself to watch a few more events during each subsequent Olympics. It wasn't until 2012 that I found myself once again glued to the TV, like that 10-year-old little girl from Kansas City had done years ago in the basement of her home, being flooded with young inspiration. I eventually realized that an exhaustive training program and unagreeable coaching in my collegiate years had cracked my will and broken my spirit. Olympic success requires a rare combination of peaking in will, endurance, and technique all at the same moment in time. The greatest coaches are now psychologists, physiologists on top of a friend and an inspiration.
The glory of the games is everything you could imagine with all the glitter and gold. But it can have a dark side, exhaustion in the wake of unabated determination is its antithesis. Certainly, the Olympic games for me have had an almost indescribable upside, but outsiders are less familiar with what can come on the other side of the coin. My body collapsed a number of times during training. I was dealt with years of chronic back pain. My cortisol, hemoglobin and thyroid levels were out of balance, and self-worth would sometimes become too wrapped up in a number of a finish. That said, I would do it all over again. Each of those difficult moments ended up teaching me important life lessons—gems, I might hopefully pass on to others."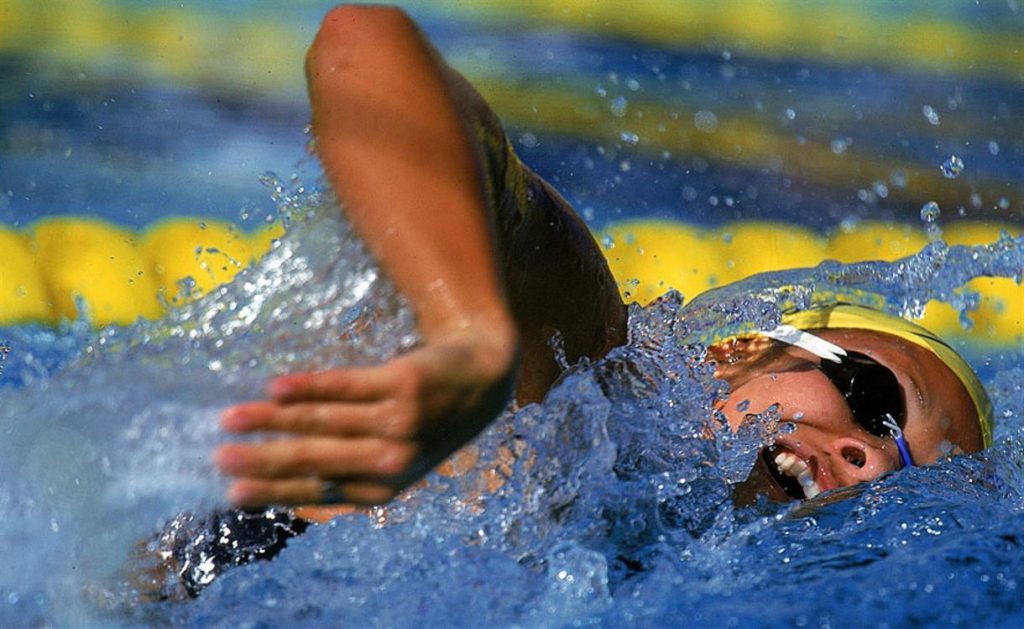 Do you have a most memorable memory about the 1996 Summer Olympics?
"First, the comradery of the 1996 Olympic swimming team. Our team's dynamics were very special, and that's not always true for all national teams. Everyone in '96 seriously loved each other and enjoyed each other's company. One distinct memory exemplifies that feeling. One night, after watching the U.S. swim team reign supreme, a group of us were walking to the cafeteria. I heard George Clinton and the P-Funk All Stars playing, a favorite band of mine. We all ran over to a tent structure set up in the Olympic village for athletes to watch live music in a small venue setting. We started dancing and then because there was at least a dozen of us, all in Olympic swimming schwag, we were immediately noticed. George said, 'Ladies and gentlemen! The U.S. Olympic swim team is in the house!' Sir Nose came down and pulled me out of the crowd and onto the stage. After the show, we all went backstage and met the band.
Another memorable moment was what felt like a time warp behind the racing blocks before my event. It was a bizarre combination of pin-hole focus and a sense the entire planet was watching. Some 36,000 spectators were screaming. I felt I was standing at the pinnacle of the world. It is, indeed, the greatest honor to have the title of Olympian representing the United States. With it, expressing the best ideals of international hope, the very spirit of the Olympic games: being among the most highly trained athletes on the planet coming together in peaceful competition.
I felt nervous, but excited. I had one job to do, and I had trained years to do it. It was an arduous journey. I gave up hundreds of high school social events. I woke up at 4:15 a.m. five days a week for years. I swam what seemed like infinite miles and, it was worth it."
Looking over the evolution of Olympic swimming over the last 25 years, what's your biggest take-away?
"The sport has progressed an astronomical amount. Since Atlanta, national swimming competition has gone through a period of race suit technological improvement until a point when the wealthy swimmers had a distinct advantage. World records were falling left and right. That was a shame. It was disturbing to me, seeing competitive race suits, which cost upwards to $500 a suit, begin popping up. Young swimmers started to believe that it's the suit that makes them fast and not their talent and growth mindset. The international swimming governing body, FINA, put a stop to that. It was satisfying to watch swimmers smash world records quickly after the suits were disqualified.
Now, swimming is progressing through a period of better balance and a better understanding of the critical importance of mastering stroke technique. Correct technique and precise proprioception improve hydrodynamics and momentum through each stroke cycle.
Personally, I felt 'over trained' in the years leading up to the 2000 Olympic trials. Like I was beating a dead horse—or being beaten like a dead horse. Good coaching now involves a greater understanding of the human psyche, physiology, kinesiology, and pathophysiology. Thank goodness."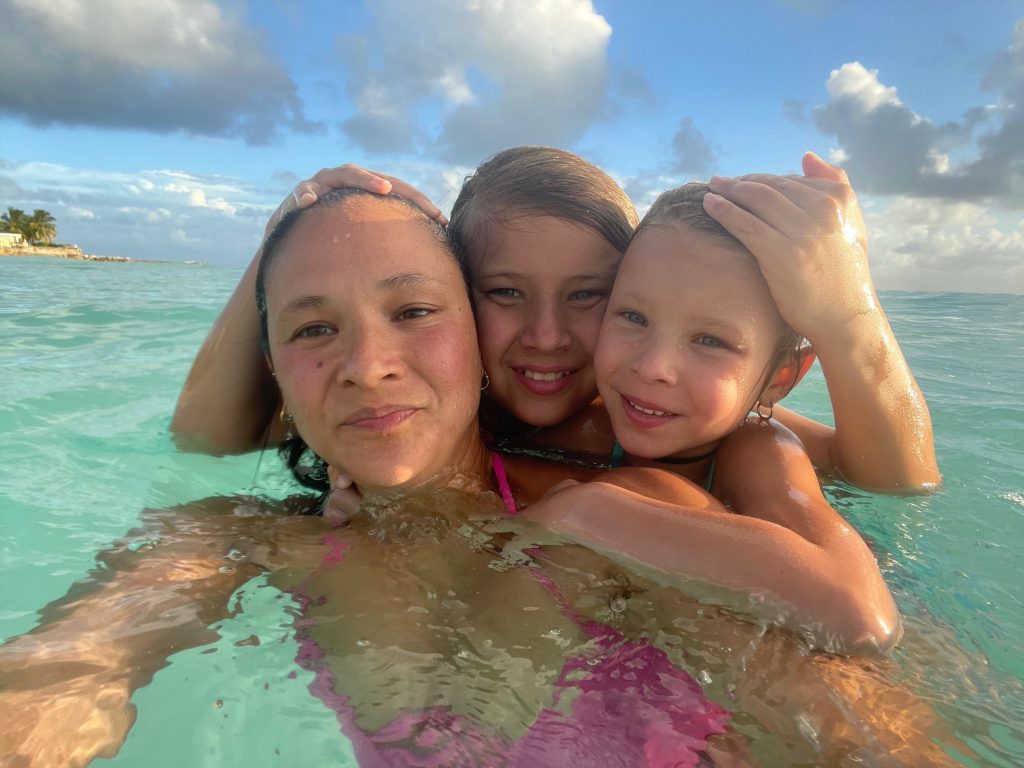 Will you be glued to the Olympics this year? Any other sports that have a certain appeal/allure?
"Barbados, where I currently reside, is a lovely country and we are in love with it at the moment. I won't be able to live stream the Olympics, but I'm watching as much as I can. I'll watch most events after they have aired—if and when my VPN tunneling computer attachment isn't overwhelmed with all the streaming happening globally during the Olympics.
My two favorite events, besides the swimming competition, are the balance beam and platform diving. Which, I joke being the exact same event—however, one is in a horizontal orientation and the other vertical."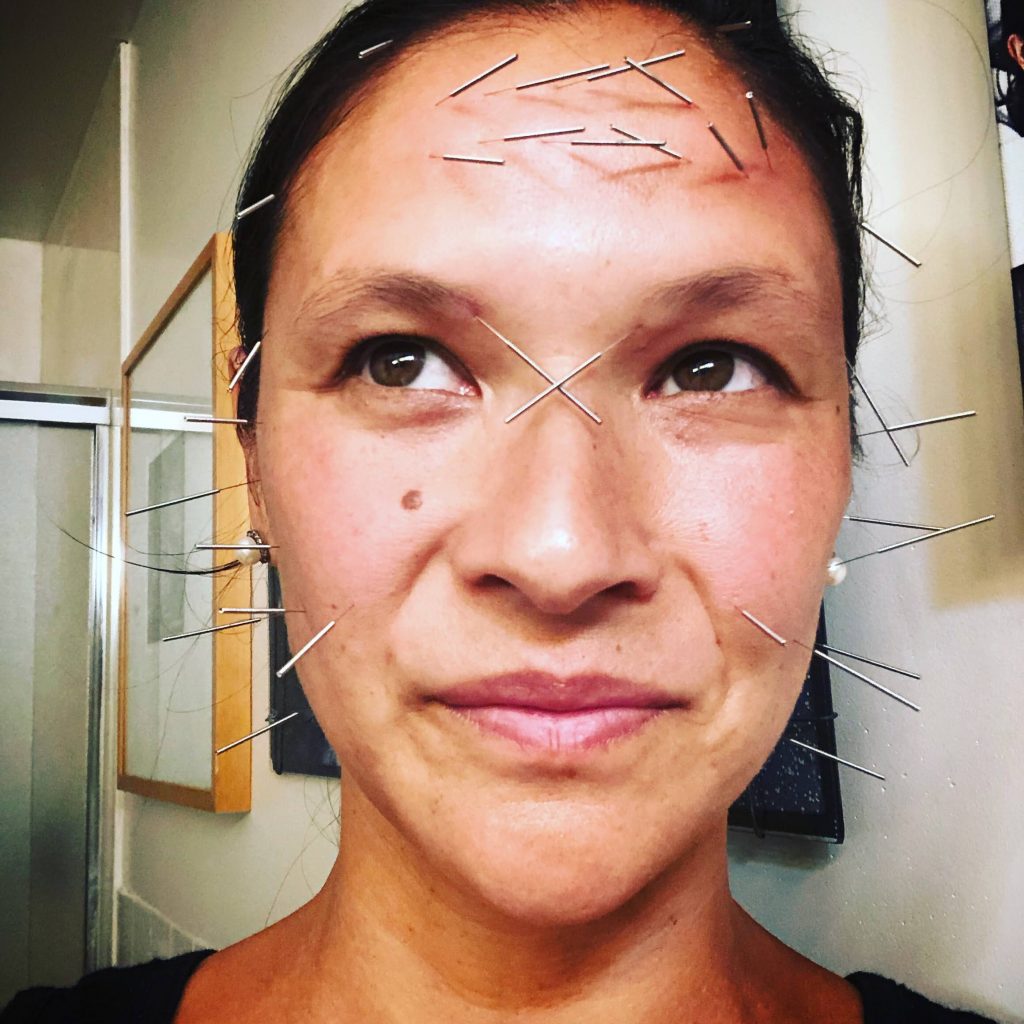 What are you doing these days?
"Life is currently wonderful. There have been rough patches the last few years, as I'm sure is true for everyone, especially in this global pandemic. I'm so grateful for my family's health. Recently, I've been exercising much more, and my children are thriving. It took me seven years to finish my doctorate in acupuncture and Eastern herbs. And I love the medical practice. I eventually hope to teach and educate people more about the importance of taking ownership over their health, which includes healthy exercise, more preventative medicine and a holistic approach to health and wellness."
Finally, any other Olympic-related nuggets about you our readers need to know? Hit me!
"Remember the following: Dream big. It can seldom hurt. Never give up the idea of Olympic idealism: one human family living together in peace. Take victory and defeat with equal equanimity.
And this last one is tricky—as one must stop to really understand it. Always practice gratitude. It is life's blessing to achieve extreme success."
Interview gently edited for content and clarity.