Sponsored content: 
Geoff Jolley's political backstory has a backstory—one that involves working on countless campaigns (including Emanuel Cleaver's successful run for Congress), gaining a law degree from the University of Missouri and, uh, a stint as a firefighter in Antarctica. (More on that in a minute.)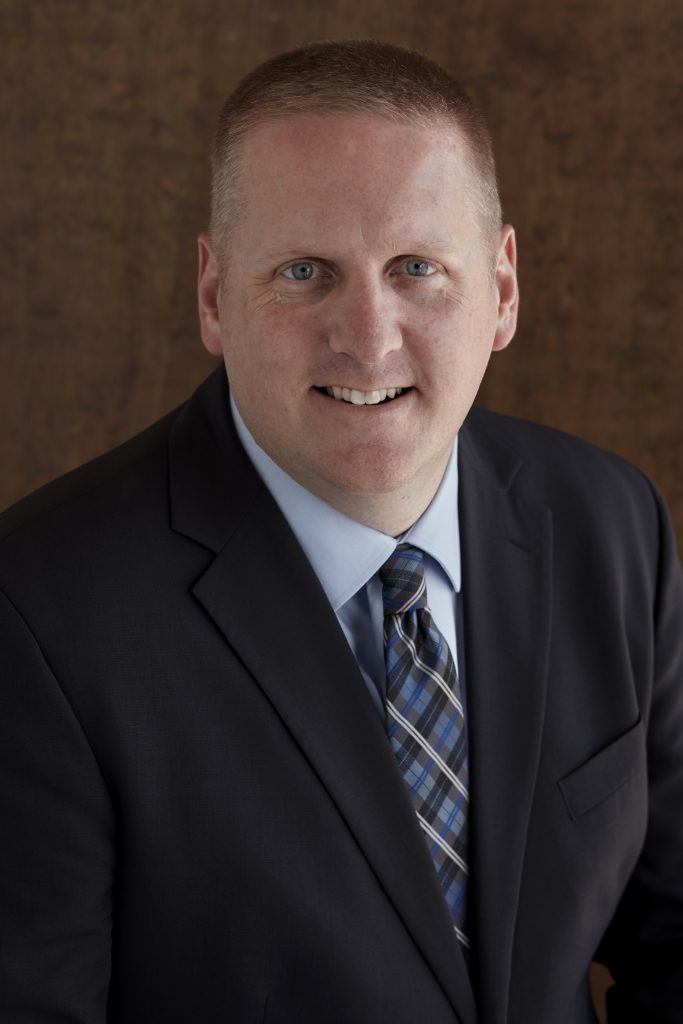 Jolley—who's running for KC City Council, 4th In-District seat—is a proud hometown boy who's had a penchant for politics since high school. "I grew up here in Kansas City in the Waldo area. In high school, we had to volunteer on a campaign. I helped on a U.S. Senate race. I was hooked from then on and, after interning in a Congressional office, worked on campaigns the next six years while in college and law school."
When 9/11 happened, it changed the trajectory of Jolley's life. He became a volunteer firefighter following that fateful day and ultimately ended up as part of an elite search and rescue team—Missouri Task Force One. "I'm still a member of that team today," he says. "We went down to Hurricane Katrina and headed to Joplin after the tornado."
After a team member mentioned a recent stint working at a science base in Antarctica, Jolley was immediately interested. "I signed up after law school for that amazing opportunity. I was a contract firefighter for the National Science Foundation for six months," he says. "It was an incredibly rewarding and memorable experience—and then I knew I had to come back to get a real job."
That real job was helping Emanuel Cleaver in his successful 2004 bid for Congress. "I then worked for him for over 13 years until last year. I oversaw his office, staff, budget, and represented him at hundreds of meetings while he was in DC," Jolley says.  "I gained a lot of experience because of that opportunity and wanted to continue to serve the community." With his familiarity and background, he wanted to throw his firefighter helmet, er, hat in to the ring for the metro's upcoming general election.
That helpful, savvy firefighter mentality has served him well—at least when it comes to the desire to help people. "As a firefighterI see the many issues impacting people in their lives, as we go into their homes. We see the results of neighborhood crime because we respond to shootings and stabbings nearly every week," says Jolley. "I felt like I had a unique perspective as both a firefighter and also working for Cleaver to bridge some gaps in our community. I want to address real problems. I had become frustrated the last few years and felt our city wasn't doing enough for the average citizen. We were not being judicious in how we were spending tax dollars."
Now Jolley is in a tight race—and he's up against cycling activist Eric Bunch for the pending seat. "The big difference between us is perspective and priorities. We share many of the same policy interests" he says. "But I've been working on behalf of people in our community with Cleaver and have the relationships and experience to help address the issues I keep hearing about -infrastructure, affordable housing, making neighborhoods safe again and improving basic city services." Jolley, meanwhile, has a slew of well-known supporters in his corner. "Geoff and I have worked together on numerous projects over the years. His breadth of experience, willingness to listen, and ability to build consensus will be an asset to residents throughout the entire 4th District," says transportation advocate Cindy Circo, who was also a former Mayor Pro Tem.
The 4th District—which encompasses a broad swath of the metro including the Plaza, Midtown, Downtown, Briarcliff, and the Historic Northeast—is diverse in nature. Jolley embraces that aspect and the overarching needs of each community. "We're a very diverse district in terms of issues," he says. "I want to keep building on this city's momentum. People sometimes think of the city council as only a policy-making body, and I really think they need to remember their city council member is their representative. I'm there to be an advocate for them."

Helping to better Kansas City, meanwhile, is a family affair—one that includes his wife and two children. "We just love this city. We've got incredible people who live here," says Jolley. "My wife is a Kansas City public school teacher and I have two daughters who go to the Kansas City public school system. We're committed to helping our community as best we can."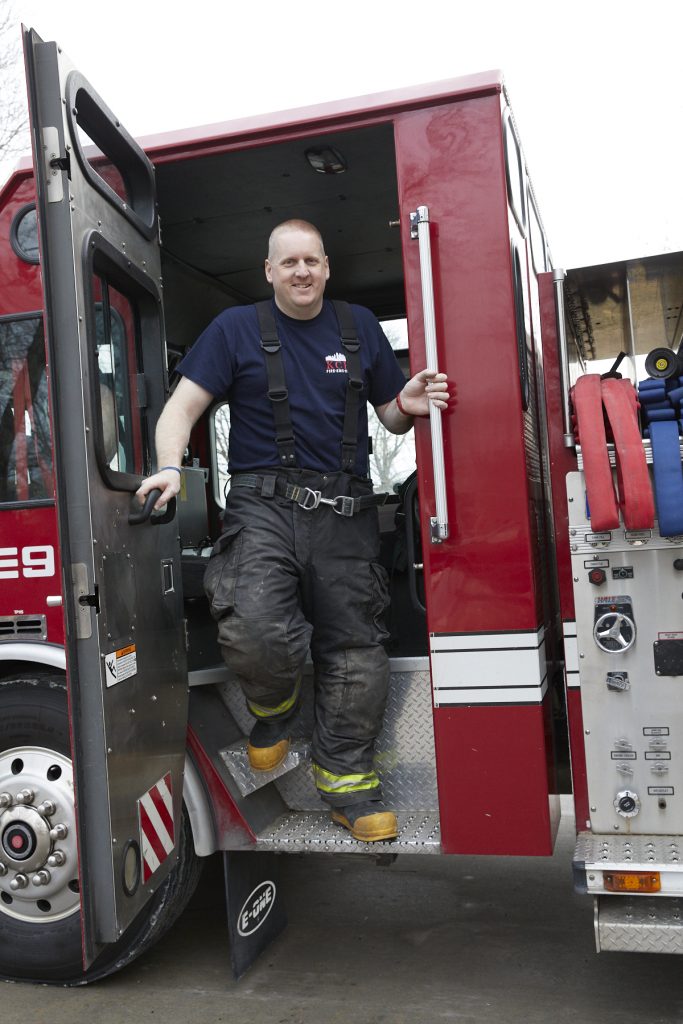 Jolley says he's knocked on more than 12,000 doors since starting his campaign to get the word out about what he brings to the proverbial political arena. "I'm very interested in helping people know they have a voice—that I'm a true representative who will listen to their concerns," he says. In addition, his background as firefighter has proven quite useful in the trenches of the campaign. "As a firefighter, there is no option to fail. You have to take care of the problem in front of you right away and you're used to making life-altering decisions," he says. "That same aggressive nature in helping people is something that I'll be able to bring to City Hall. Bottom line: We need to get basic stuff done and make the community better for everyone. Until that happens we won't be able to be the world-class city that Kansas City can be."
Kansas City voters are encouraged to get out and vote Tuesday, June 18th for the general election.