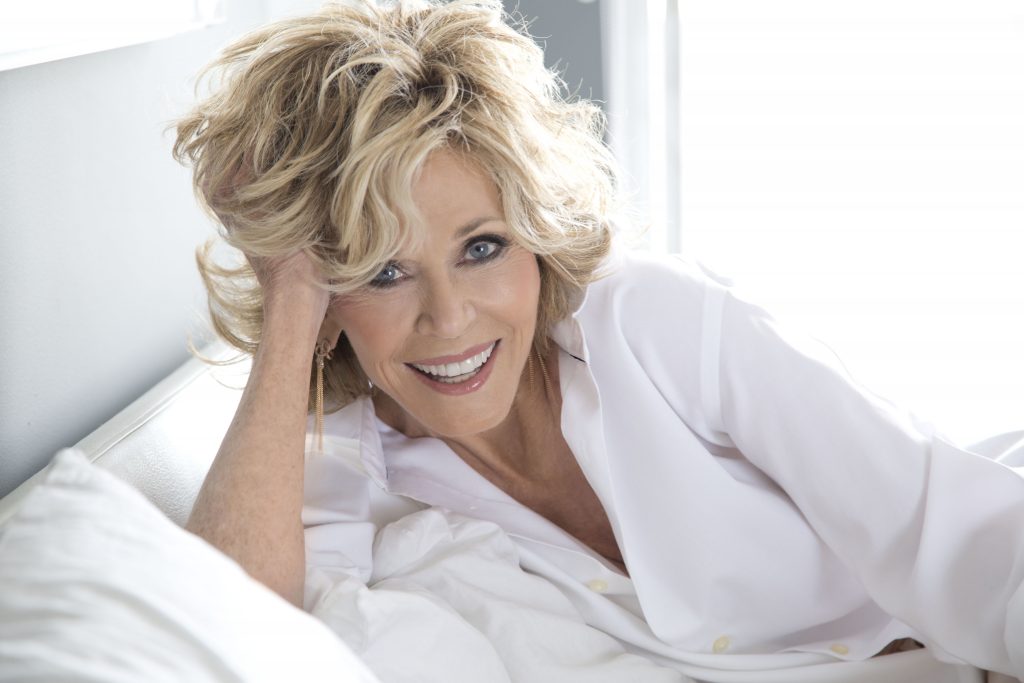 Oscar-winning actress and activist Jane Fonda would like you to know she has stories to tell. "My stories have stories," she says with a laugh. At 81, the star of Netflix's Grace & Frankie will kick off the 2019-2020 Kauffman Center Presents series on July 9th. And as she mentions, she's ready to spill some beans—on everything from Robert Redford to Katherine Hepburn to "filming of the opening title sequence of Barbarella when I had to be naked."
With 60 years of showbiz under her belt, Fonda enjoys not only dishing, but hearing what people in the audience have to say. "People always have a good time at these events. There's going to be a Q&A—my favorite part—because I want to hear what's on people's minds. I always learn a lot that way," says Fonda.
Be sure to come into the event with an open mind because the evening could go in a multitude of different directions. "I have a lot of good stories and some insight that people are interested in hearing. During the Q&A, I'll talk about just about anything—whatever people want to talk about. I'm game," she says. Near the top of her list? Stories about making On Golden Pond alongside her father, Henry Fonda, and of course, her complete and total adoration for her co-star, Lily Tomlin.

Of course, we wanted to know if Tomlin and Fonda hang out off set. The answer was a resounding yes. "We really love each other," says Fonda. "Over the last two years, I've dragged Lily to Michigan—she's from Detroit. We work with an organization that's trying to raise wages for tipped workers. We do a lot of fundraising and activism together. And I also like to throw dinner parties with Jane, Lily's partner. She's Jane 1 and I'm Jane 2. They come over for dinner a lot."
Grace and Frankie just wrapped its sixth season and the show's popularity continues to resonate with their hyper-diverse audience. We asked why that's been the case even from the beginning. "Lily and I spend a lot of time asking each other that question and scratching our heads. The big surprise is how much young people like our show," admits Fonda. "Partly, they like the show because they like to see how older people—people their grandparents' age—how they behave in life and the fun and wild things they do that kids don't always think about their parents or grandparents doing."

When asked if she knew Grace and Frankie would be such a hit, she hints the show has definitely struck a nerve. "It's interesting. I get a lot of feedback from women—it's hard to believe how many women have said Grace and Frankie have saved their life. They've gone through a huge trauma or something incredibly dramatic or sad in their life and watching (our characters) Grace and Frankie survive and thrive gives them hope. And I can't tell how good it feels to be involved in something that gives people hope."
Right around that time, Fonda's answer suddenly took a backseat to a dog furiously barking in the background. It was Fonda's 14-year old coton de Tulear. "Ha! She sounds bigger than she is, she's only eight pounds," she says.
A quick pop quiz with Fonda revealed a few gems worthy of sharing. Her fave role? The character Brie in Klute—for which Fonda won her first Oscar. "And I won an Emmy for a movie The Dollmaker. I loved her. A mountain woman from Kentucky that moves to Detroit in the Second World War. She taught me more than anyone I've ever played." Her guilty pleasure? "Chocolate. I love chocolate," she says with a laugh.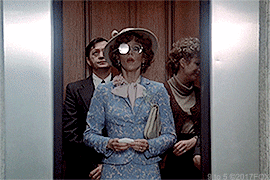 We wrapped up the interview with the burning question everyone is dying to know (or at least this writer). What's the latest with the sequel to Nine to Five—which has been rumored to reunite Fonda, Tomlin, and co-star Dolly Parton. "I don't think it's going to happen. I'm sorry to say," Fonda says with disappointment. "The script didn't turn out, and maybe we'll come up for something else to do for the three of us. This is the first day that I can say that unequivocally."
When we said we'd keep our fingers crossed that it would all work out, Fonda chimes in that she would do the same. (And we suggest you do the same as well. We want a sequel, kids! That movie was comedy gold!)
Don't miss Jane Fonda coming to the Kauffman Center for the Performing Arts on Tuesday, July 9th. Tickets for this event range from $49 to $250 plus applicable fees and are on sale now. VIP tickets include a premium seat and a post-show photo opportunity with Fonda as well.