Jennifer Roscher was in her first year as a school nurse in the Lee's Summit School District when she heard about the need for COVID-19 relief help at NYC's overwhelmed, battle-weary hospitals.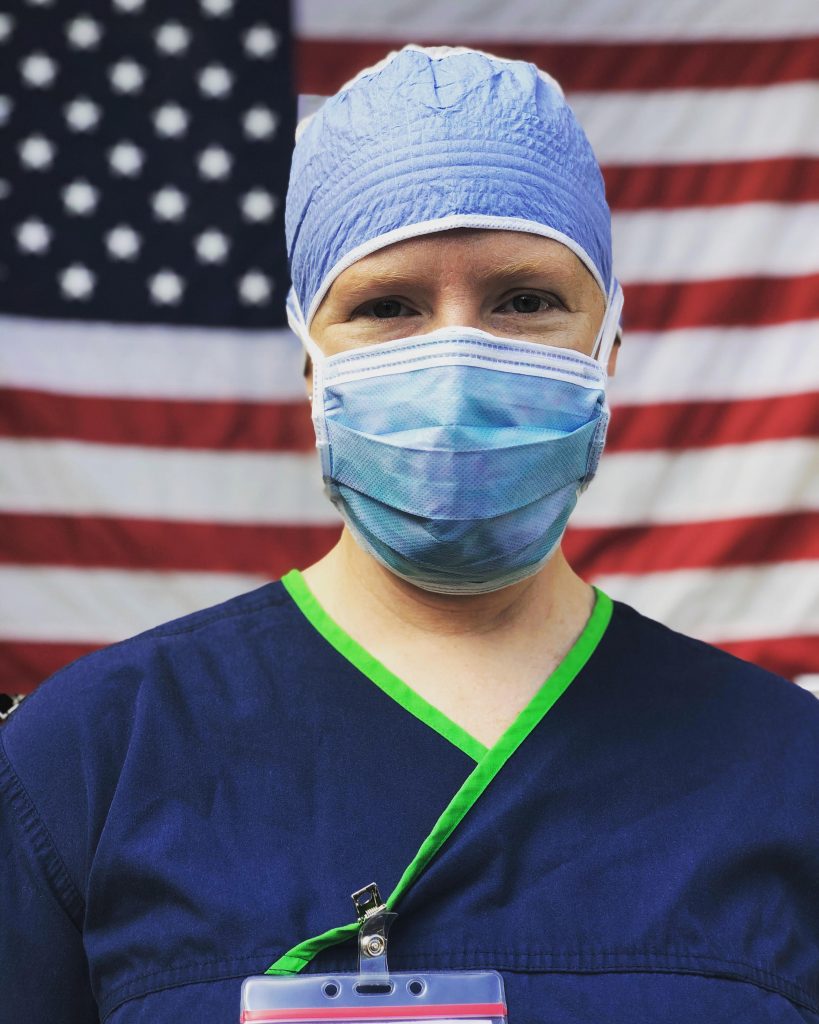 We caught up with Roscher who just finished nine straight days of 13-hour shifts working in the ER of a Level 1 Trauma Center in the Bronx.
First of all, how are you?
"I'm doing good. I'm tired, but good."
You were a school nurse, yes? How did you end up in NYC?
"I was contacted by my good friend who heard about the call for relief nurses in NYC for 21-day assignments. I prayed about it, spoke with my husband, and decided this was what I was supposed to do. The district was very supportive in my decision to answer this calling. So my friend Ashley and I made the call the next day. At that point, there were a few obstacles in the way. One of those—returning to school. The next day, school was canceled and would continue virtually, so we made the call. After 2 1/2 hours, I got through and was on a plane two days later."
That's a big, BIG leap. Were you ever like "what have I gotten myself into?"
"Absolutely, but I knew that this is where I needed to be. I needed to be here to help the nurses who had been working days upon days, exhausted. I started my career in the ER and have been in a critical care setting for a majority of my career, so in a way I'm going back to my roots."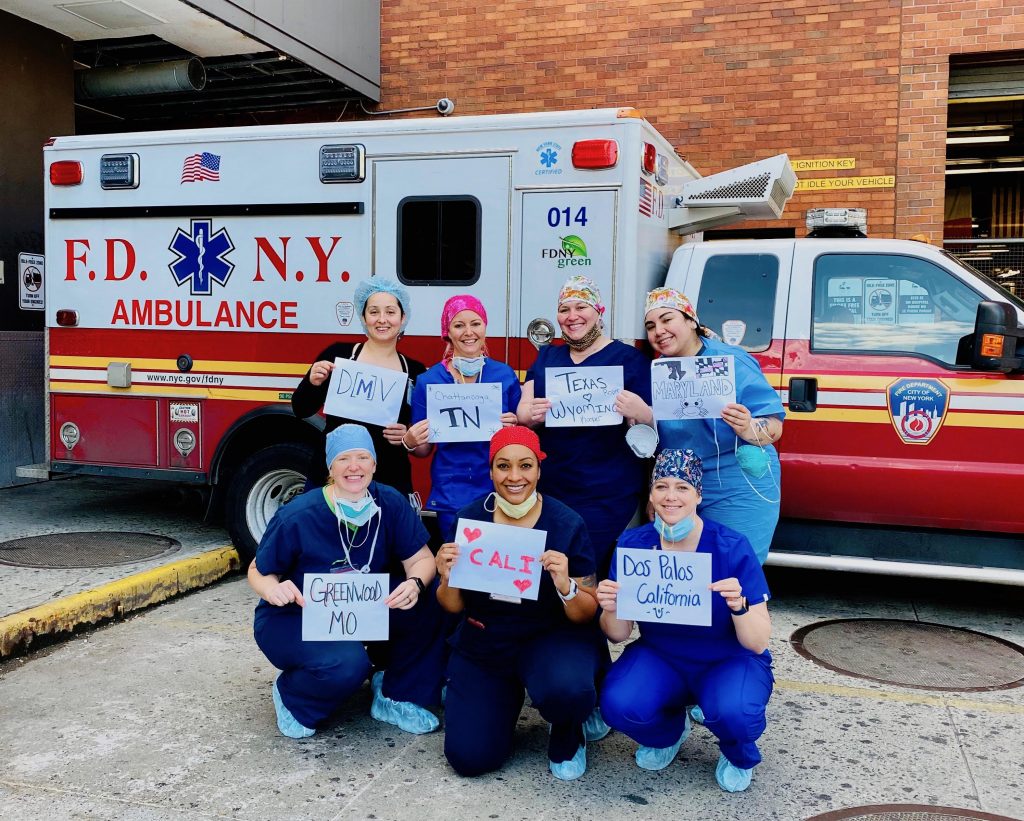 What's the mood in the city?
"Somber, yet very supportive of the healthcare workers. They cheer for us and give gratitude daily. The city is empty though. It has been kinda eerie. The first night we walked to Time Square and there were only a handful of people, same for Central Park."
How's your mood/headspace?
"Honestly, I'm good. I'm looking forward to getting home to my family, but just as much waking up tomorrow for my tenth day of helping! It really helps that I have friends from home here with me.  We can talk to each other, vent if needed and provide comfort after long days.
Today was probably to hardest day I've had here, but I got on my bus after work and talked about the day with my new co-workers. There are seven of us from the same hotel that are in the ER. We have become close and always have a little 'huddle' on the bus after our shift and talk about what we did and saw that day. It helps to talk through everything and then get right back to our normal jovial selves for the rest of the ride."
What has response been from your friends and family?
"Very supportive! My husband never questioned my decision. He knew that I was called to do this. I really don't think any of my family and friends were too surprised that I wanted to do this either. The support that they have shown my family while I have been gone is also amazing—helping with meals, etc.
Any other insight we need to know, my friend?
"Even though I realize the cultures and ways of life are different here than back at home, being here has opened my eyes to how real this pandemic is. With everything re-opening, my hope is that people take their own situations and health, as well as others, seriously. There are so many unknowns, so being careful and social distancing is still going to be very important. I plan to self-quarantine for 14 days when I return—but I can't wait to see my family and friends again."
—Interview minimally edited for content and clarity