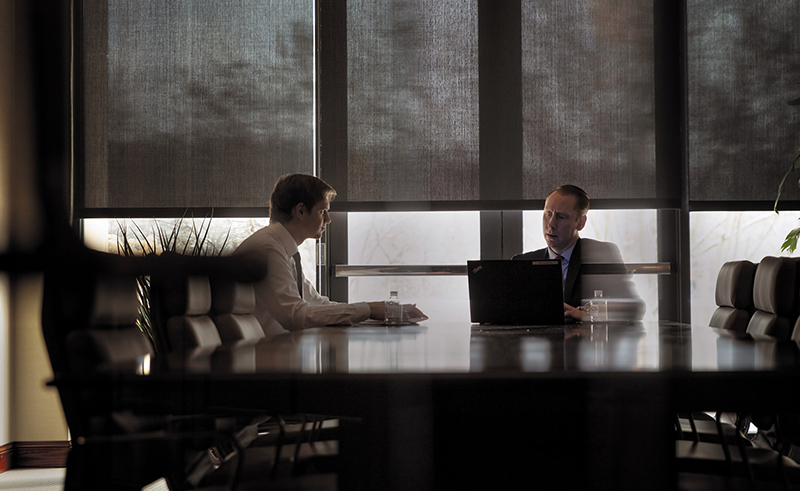 Sponsored Content
When Tom Freeman, Managing Director and partners Ted Chartier and Matt Sayers, along with Greg Spears who serves as Chief Operating Officer founded FCS Private Wealth Management in June 2020, they combined over 100 years of experience in the private wealth management sector, managing portfolios $10 million and above.
Three years in, the team has grown to include 19 experienced professionals in private wealth management, and the team has been recognized by Forbes as one of the Top 100 Wealth Management Teams for Private Wealth in the U.S. in 2022.
"We recognized that Kansas City was in need of a team that specializes in serving higher net-worth clients, so we created our practice as an independent wealth management practice," says Freeman, the managing director of FCS. "It requires a unique skill set to serve this niche. To our knowledge, we are the only practice in our area that focuses on portfolios of $10 million plus."
Achieving Forbes Recognition 
To be recognized on the Forbes list, the business magazine works with SHOOK Research to analyze each team's best practices. Factors include service models, investing processes, team construct, skill sets, revenue trends, assets under management, and compliance records collected through telephone, virtual, and in-person interviews.
"When we meet with these teams, we take a close look at leadership and the senior principals since they tend to dictate client's experience from the top down," writes R.J. Shook in a summary of the methodology used to make the list.
FCS Private Wealth Management ranked #56 on the Top 100 Wealth Management Teams for Private Wealth list in 2022 and number one in the Greater Kansas City area. Out of the 100 teams on the list, only seven practices were located in a smaller market not located on the coasts. FCS is the only practice on the list within 450 miles of Kansas City.
"We are experienced professionals who help oversee and manage the financial affairs of our clients in a seamless and coordinated fashion within a fiduciary advisory arrangement, paid only by our clients to represent their best interests," Freeman says. "Our 19-person team's focus on excellent service means working with a limited number of wealthy families so we are well positioned to deliver our commitment to performance, responsiveness, and discretion to help simplify their financial lives so they can enjoy their success to the fullest extent."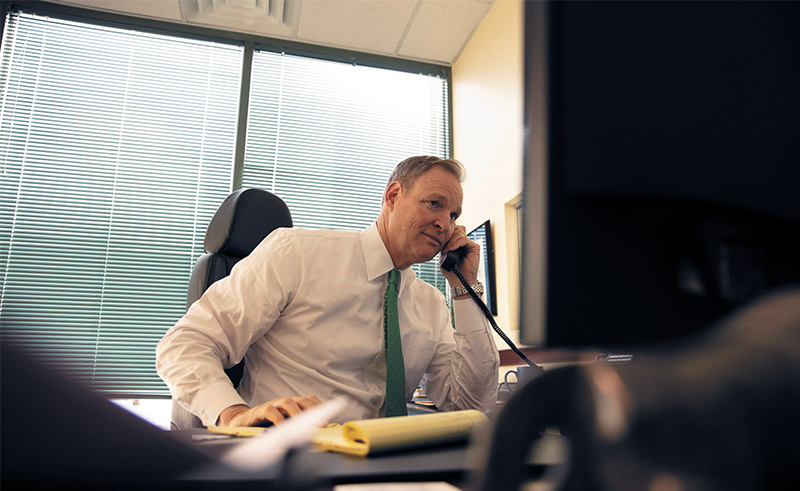 The FCS Difference 
When you meet with FCS to manage your private wealth, the team will help you establish wealth goals, develop a plan to help meet those goals, implement strategies, and review the outcomes along the way.
FCS makes it a priority to keep a low client-to-advisor ratio, so clients can be confident knowing FCS has their best interest in mind. "A low client-to-advisor ratio allows us to know each family intimately and enables us to help anticipate their needs, which allows us to be very responsive and deliver on our commitment of making the management of their wealth easy," Freeman says.
With decades of experience, the FCS team has a reputation not only for excellent private wealth management services but also for community impact. In 2022, Freeman was named the John J. Sullivan Jr. Foundation Humanitarian of the Year by the Kansas City Irish Center; Lauri Gray, the senior client relationship manager for FCS, has held various PTA board positions since 2008 and served on many committees and councils during her brokerage career; and David Turner, senior wealth analyst and certified investment management analyst, holds a combat action ribbon, Southwest Asia service medal, and Liberation of Kuwait medal for service during Operation Desert Shield/Storm, to name a few of the team's accomplishments.
"One of the foundations of our success is that our entire team loves to help others," Freeman says. "Lauri Gray and David Turner lead our administrative team and for over 25 years the examples they have set for the rest of our team are why we have been able to achieve the success we have."
The Forbes Top Wealth Management Teams rating algorithm is based on the previous year's industry experience, interviews, compliance records, assets under management, revenue and other criteria by SHOOK Research, LLC, which does not receive compensation from the advisors or their firms in exchange for placement on a rating.  Investment performance is not a criterion.  Self-completed survey was used for rating.  This rating is not related to the quality of the investment advice and based solely on the disclosed criteria.  Private Wealth designates advisors whose account sizes are typically $10mm and above, though may have accounts with lower amounts.
The 2022 Kansas City Irish Center John J. Sullivan Jr. Foundation Humanitarian Award is given annually to an honoree who exemplifies the legacy of John's ethical values, integrity, generosity and goodwill for this community and its people.
Investment products and services are offered through Wells Fargo Advisors Financial Network, LLC (WFAFN), Member SIPC.  FCS Private Wealth Management is a separate entity from WFAFN.