For nearly three years, Richard Smith has worked to help keep Kansas City safe as the 45th Chief of Police of the Kansas City, Missouri, Police Department. (Fun fact: Smith worked his way up the ranks after joining KCPD as an officer in 1988.)
Chief Smith hails from St. Paul, MN, but has called Kansas City home for more than 30 years. Not only is Smith a graduate of the FBI National Academy, he also has his master's degree in criminal justice from the University of Central Missouri.
When he's not busy battling bad guys or blogging, Smith is, we guess, doing regular civilian things. We wanted to find out five things you don't know about the metro crime fighter.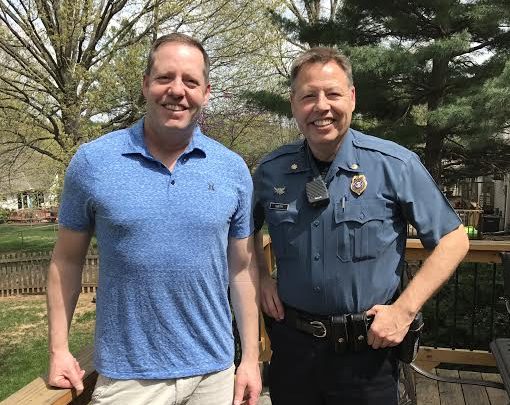 5) "I have a twin brother in Minnesota. We were both adopted. My brother Bobby is older by 30 minutes."

4) "I love to go to the Minnesota State Fair and eat a Pronto Pup—which originated in Minnesota way back in 1947." (Editor's note: It's sort of like a corn dog, but don't ever compare the two if you know what's good for you.)

3) "I love to fish, and my favorite catch is walleye. Since I like to eat walleye, I spend hundreds of dollars per pound to say I caught it myself. Not money-wise, but a heck of a lot of fun."

2) "My son and his wife have bestowed me with two wonderful granddaughters. They love Disney Kidz Bop and anything pink. I fight for blue given my profession, but pink always wins! They call me Poppy. I wanted to be Papa—but I became a flower instead."

1) "I have a German Shepard named Greta. She is friendly—but barks like there is about to be a war."