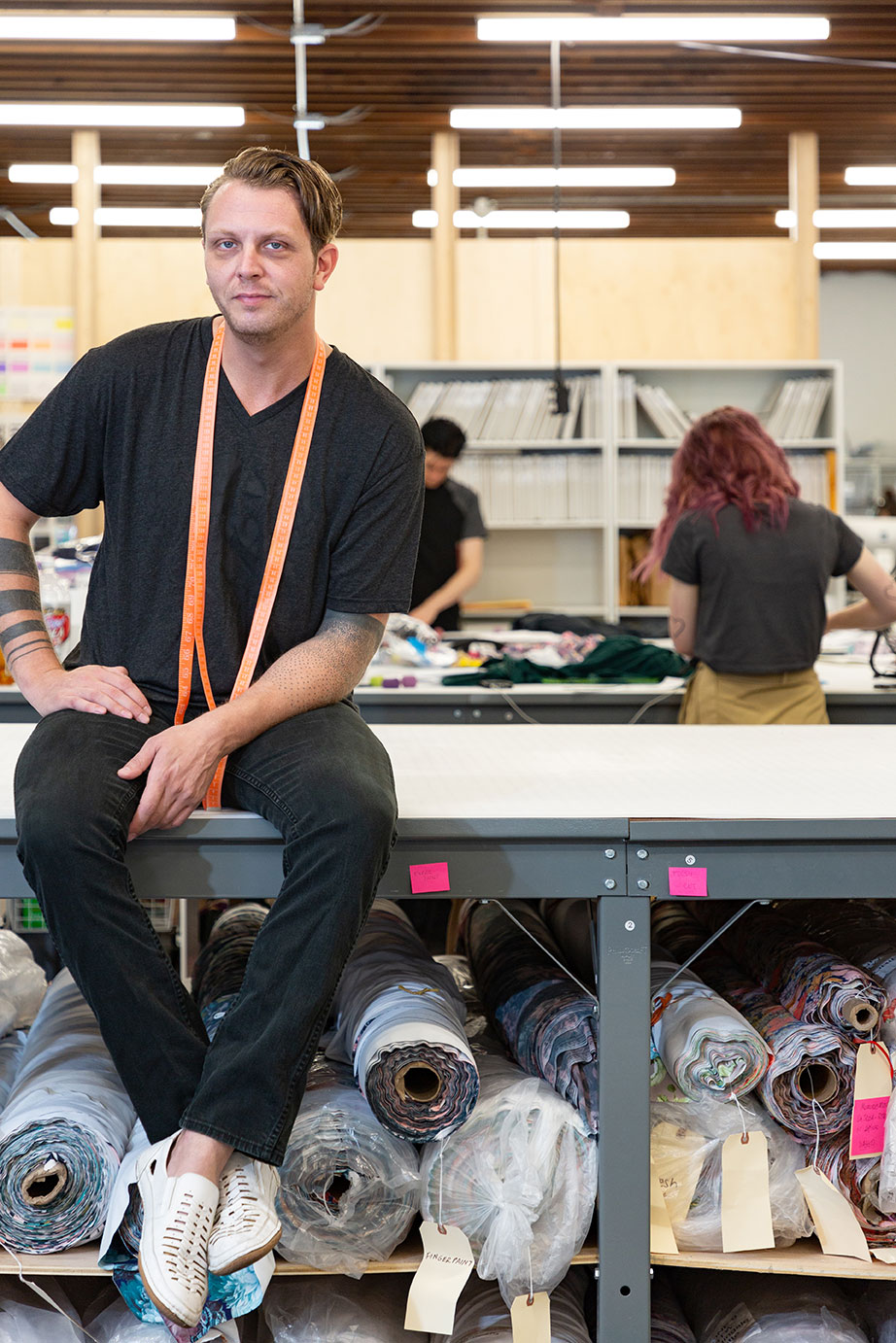 The designer behind the ChristianMicheal label has been in love with art and fashion since he was just a kid. The Kansas City native loves KC and is a huge advocate for our town. He launched his modern menswear line eight years ago with distinctive ties, bow ties, t-shirts, and hats. Two years ago, he expanded into womenswear with his sHe by ChristianMicheal collection, where he's best known for his coats with a dazzling level of detail.
---
Christians's essentials…
sHe Fall 2018 Coats: I love to design outerwear. Right now the military look with diamond quilted fabric is hot and matches my design aesthetic.
Prized Local Shop: Lucia's Sarto. This custom-designed clothing shop just west of the Plaza is owned and operated by my friend and designer Natalya Meyer. She is amazing and the best in the biz. Take any and every alteration you have to her.
Favorite Cocktail: I'm a rum and Coke man, Sailor Jerry rum if you've got it. I can be seen ordering this every time at the Monarch Bar or Green Lady Lounge.
Fun Day Out: I'm a huge history nerd, and we head out to the city's many historic sites, monuments and museums. Two of my favorites are Steamboat Arabia and Liberty Memorial.
Made In KC: Hallmark Cards. I worked there for many years and loved my time working for a great KC family like the Hall family.
Date Night Out: My lady and I are buffet lovers, and Peach Tree Buffet is our favorite. We are suckers for fried chicken and soul food.
Most Admired Local Celeb: Matt Baldwin of Baldwin Market and Standard Style, because he and his label are what I aspire to one day be.