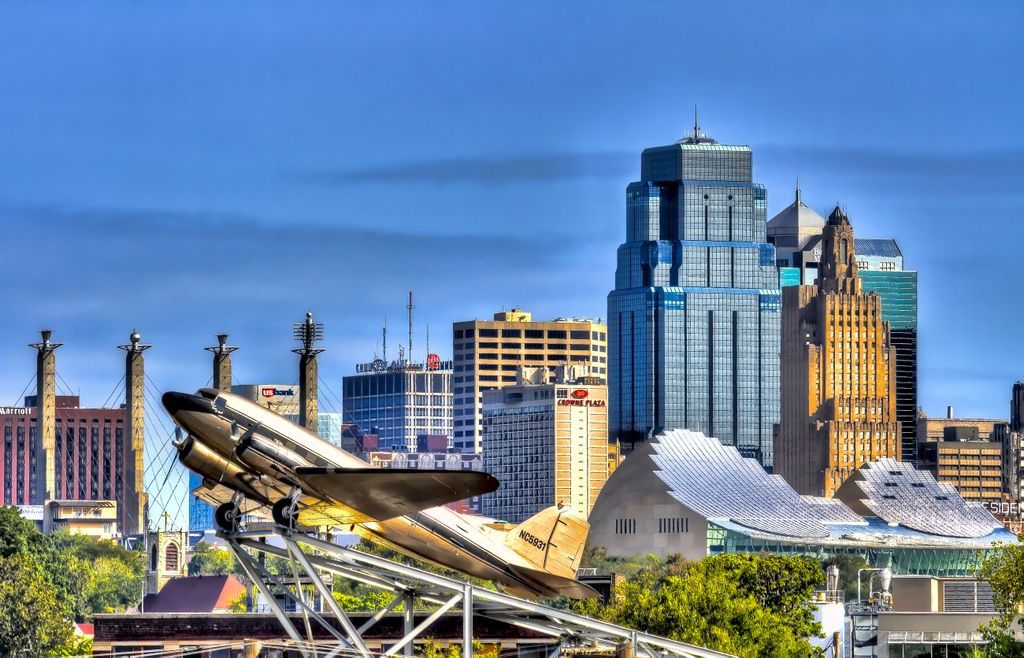 The Roasterie has been keeping people properly (and sometimes overly) caffeinated for decades now. In fact, they're celebrating a milestone anniversary this year. Since it's become a proper Kansas City institution, we wanted to know the backstory, the front story, the history and every other inconceivable statistic we could think of. We sat down with The Roasterie's founder (and resident Bean Baron) Danny O'Neill to get our questions answered. And, yes, we did it over a cup—er, cups—of their famous air-roasted java.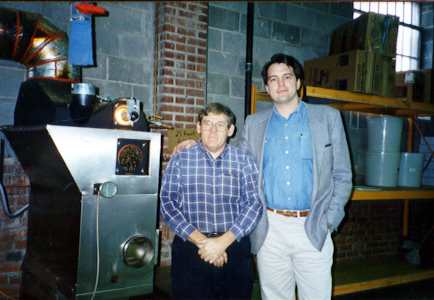 Number of years The Roasterie has been doing that air-roasting thang? 25 years—November 1993, to be exact.
Number of countries you've visited in search of the perfect coffee bean? At least 60—according to my piles of passports. And I have no plans to slow down. As long as coffee beans are grown throughout the world, I'll be globetrotting in search of the best beans to air-roast back here in Kanas City.
Number of stores/shops you now have serving up java in the metro? Nine cafés—including two drive-throughs. Brookside was number one and the most recent is a licensed café at H & R Block's headquarters on Main. I hear they're pretty good with numbers.
Weight of the airplane at your Bean Hangar headquarters? 13,000 pounds! We named her "Betty" after my dear mom. She a gorgeous DC-3 aircraft. Believe it or not, I have two of these beauties—the other DC-3 is in a farm field outside Kansas City and is retrofitted as a fun experience for kids who are experiencing illness.
Age when you drank your first cup of coffee? 17-years young. As a kid I remember watching my mom and her friends in Iowa drinking cups and cups of bad coffee during weekly coffee klatches. But I was a foreign exchange student on my first visit to Costa Rica in 1973, when I fell head-over-heels with the bean and a real cup of coffee.
 Number of employees making caffeinated magic at The Roasterie? Team Roasterie has 38 employees at our factory location and 90-plus at our cafés. They're all passionate coffee aficionados involved in every aspect of researching, buying, developing, producing, shipping, delivering and serving our coffee.
 Average number of cups of coffee you consume in a day? At least 25. And that includes shots of espresso, a French press and a couple of Roasterie Cold Brews—even before I walk out the door in the morning.
 Number of cups you've had since we started this interview? A few—I'm not ashamed of my caffeine intake.
How many shots of espresso are too many shots of espresso? Never. When it comes to drinking my absolute favorite espresso in the whole world, The Roasterie's Super Tuscan, there's never too many.
How many hours of sleep do you pretend to get at night? Four to six. See above answer. And don't tell me you're shocked.
How many different coffee concoctions are currently on your menu? Twenty-plus—and the hits keep on coming.
Pounds of coffee beans you roasted up last year? Over one million!
Number of celebs who have swung by The Roasterie? Usually what happens at The Roasterie stays at The Roasterie, but since I like you, I'll share some famous coffee-loving people who have visited: Tricia Yearwood and Jackie Robinson's son, David. Rumor has it that some of the Queer Eye cast and crew have been spotted recently in our cafés, sipping, gulping and guzzling various Roasterie drinks, including lots and lots of our Cold Brew and Nitro.
Guesstimated number of guests you've served over 25 years? I can't even begin to imagine what that would be!